Top 50 model Andre (of Louis Vuitton fame) from Q Models with rising star Marina (Vision).


Quick highlights from a fun Friday night at Pop Burger…Working legend Carmen Kass ducking a relentless TV crew….A mysterious bevy of LA movie agents soliciting the possibility of an MDC LA…John Stamos chilling in the pool room…Bridget Hall contemplating the mystery that is David Copperfield…."Black and White" director James Toback showing up with a Schnabel fils as part of his entourage…..Love and Basketball's Sanaa Latham staring in amazement at the Brazilian models dancing on the banquettes….and Vanity Fair's George Wayne bringing back the spirit of Cafe Tabac by taking the party to the floor… From the free ultra hip Yellow Fever T-shirts (with its own tailors to customize it to your body) to yummy drinks and tasty snacks, MDC's/ Jameson Fashion Week bash co-hosted by rising stars Caroline Winberg/Women and Nicole/Supreme was quite the blow-out. (So much so that the complimentary masseuses were working overtime). It was great to see the New Generation having fun!
(more party pics below!)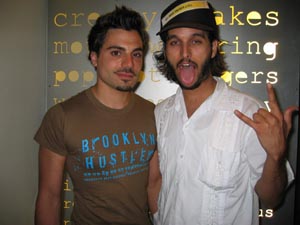 Jamison of Yellow Fever with Vegas.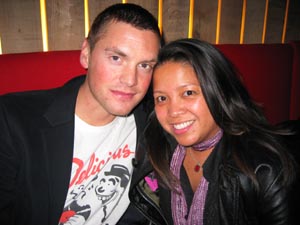 T Agent John with Allure bookings editor Ro Penuliar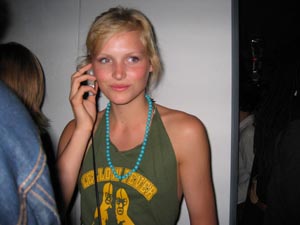 Former MOTW Inga (Women) caught on the phone.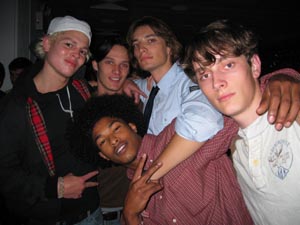 IMG boys ham it up for the camera.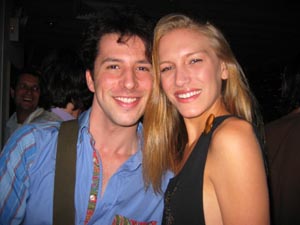 SV Models (formerly Satchi) agents Jeremy and Rachel.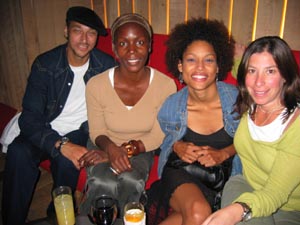 Karin's agents Christie and Susie with friends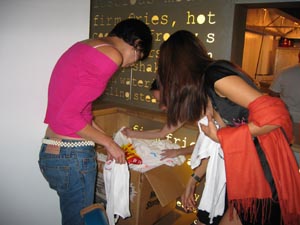 Quick, get a shirt before they're gone!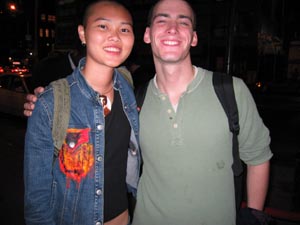 Former MOTW May with a friend




Another former MOTW Tatyana with her special edition Yellow Fever shirt.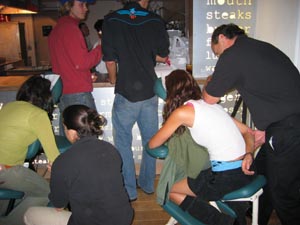 Taking a break at the party, getting a massage…. this is the life!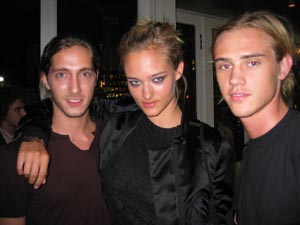 Elite's Cullen, Nadine and Boyd.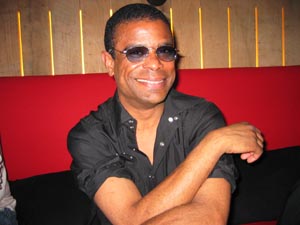 Vanity Fair writer and man about town, George Wayne.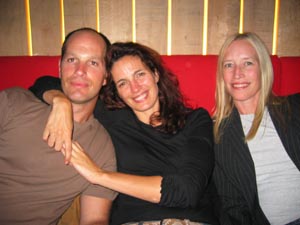 One of our favorites from the 90's, model Fabienne Terwinghe with loved ones.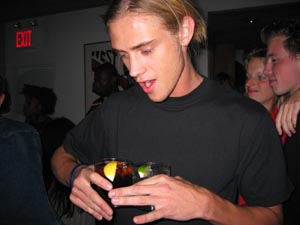 Boyd (Elite) juggles his drinks.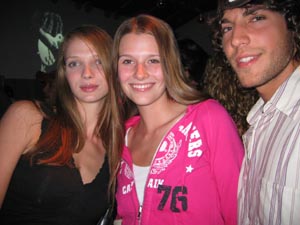 SV Models' Katy and Genevieve (also MDC members!)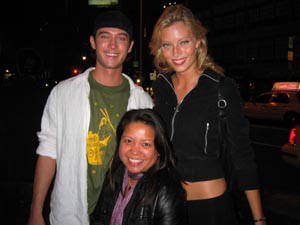 Major's Patrick Sullivan and friend towers over Allure's cutie Ro.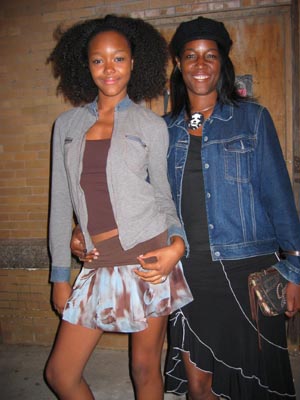 Former MOTW and breakout star Gerren (New York Models) with her mom.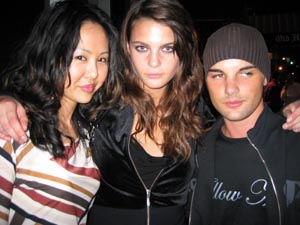 Vision's Christina Park with their new stunner, Marina.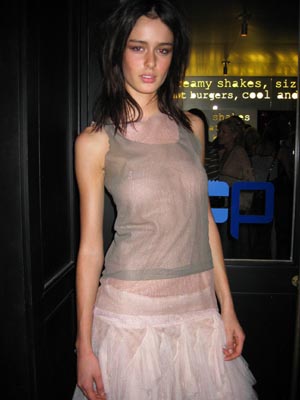 A "Supreme" beauty (Nicole) making the rounds.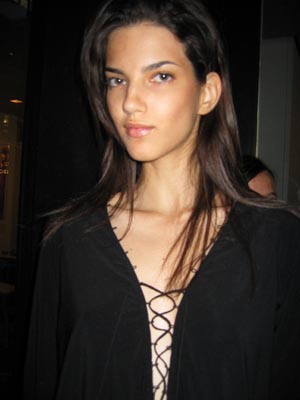 Karoline (Women)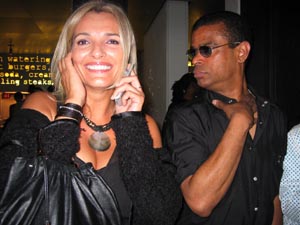 Elite Men's Director Nathalie with George Wayne spying an interesting something in the background.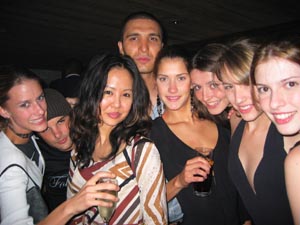 "Vision's" of loveliness.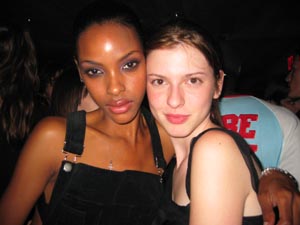 Maybelline beauty Quiana (Vision) with former MOTW Adriana (Vision).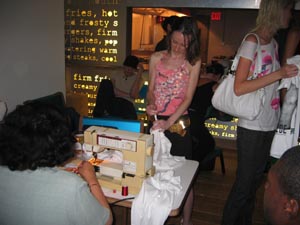 The Yellow Fever tailors hard at work.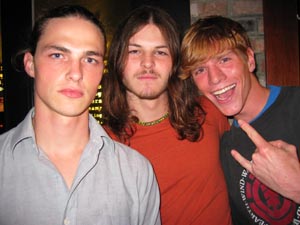 Boys from Request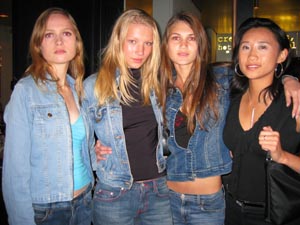 Models and friends from Women.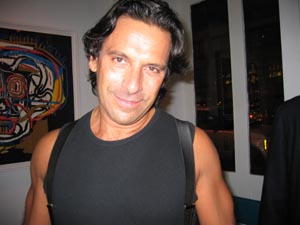 Photographer Sante D'Orazio gave us some of the sexiest, most memorable images of the supermodel generation.




Manager Tim and his guardian of the gate.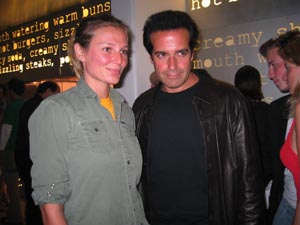 Supermodel Bridget Hall with Supermagician David Copperfield.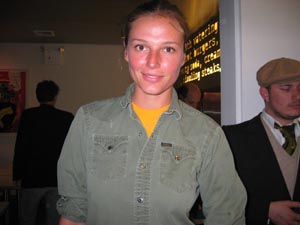 We love Bridget's natural all American beauty!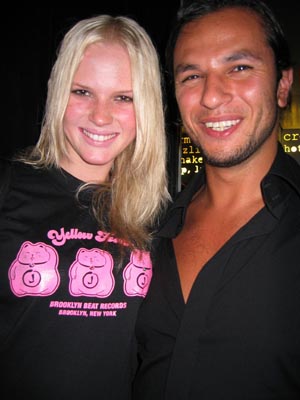 Former MDC covergirl, Anne V (IMG) with an admirer.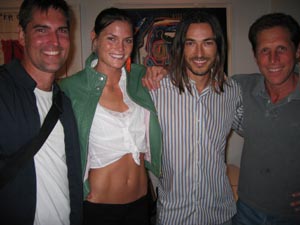 Mini Anden and Taber (T Management) with friends.