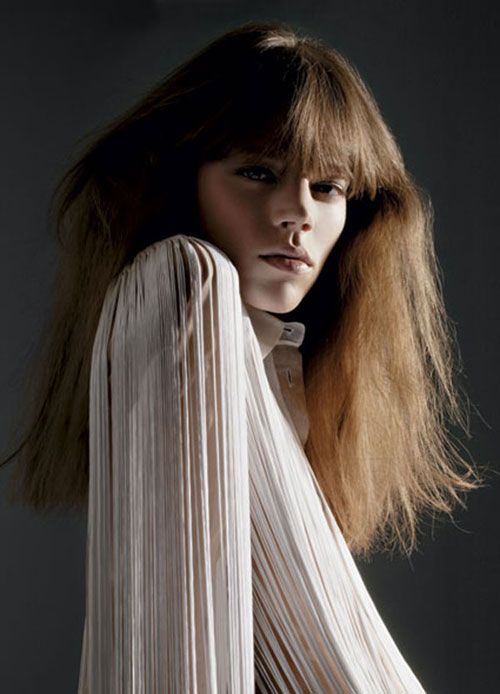 Freja/IMG. Ph Mario Sorrenti for V 46
What would we do without our monthly serving of style from the very vital V team? Fortunately there's a double dose of vitamin V coming down the pike as a quarterly issue of V Man is set to hit the stands on March 20th even as V 46 speeds its way to a newstand near you (due March 8th). Here's a glimpse of the ferociously stylish Freja as shot by Mario Sorrenti in a sizzling story bound to keep this long distance runner blue chip and impeccable. And lest we not forget about the iconic men of the trade..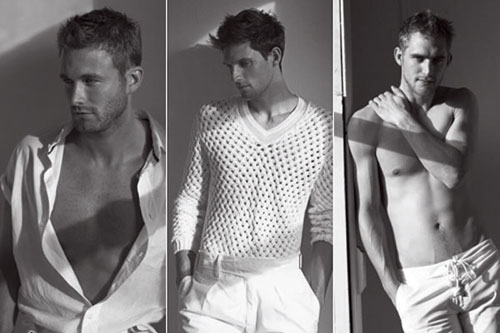 Brad Kroenig/Ford, RJ/IMG, Will Chalker/NY Models. Ph David Armstong for V Man
Voila, the eminent supermodel male trio of Brad Kroenig, RJ and Will Chalker as beautifully framed by David Armstrong in the forthcoming V Man. Makes us want to buy up a summer's supply of designer white togs !Stay tuned for the print experience.