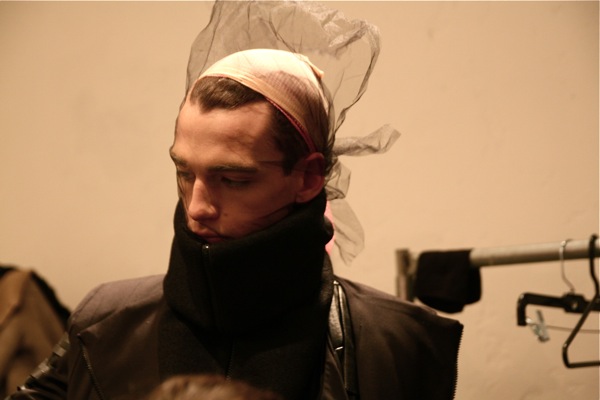 Ready for first looks at Rad.
Rad Hourani just may have answered his critics with this collection. While his general "shape" and color stay the same (dark voluminous tops and fitted pants/leggings), many of the pieces denote someone who is becoming excitingly complex in his focused vision. The surprising details like the beads on one jacket; the silk interwoven with the knit; shiny leggings; the way the jackets lay on the body; and large peekaboo collars to hide behind are seductive, almost feminine touches that make this collection one of his most wearable so far. "Almost" feminine is the key though; at the end of the day, the Rad Hourani world is still one where the masculine/feminine ideal are one and the same.
Photos: Betty S. for models.com
Also see our MDX Rad Hourani F/W 10 feature story + video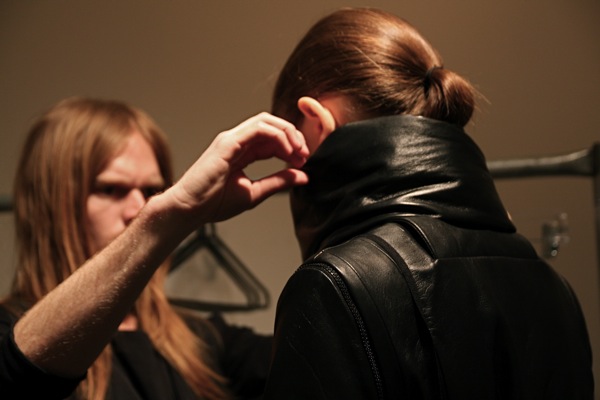 Pop that collar.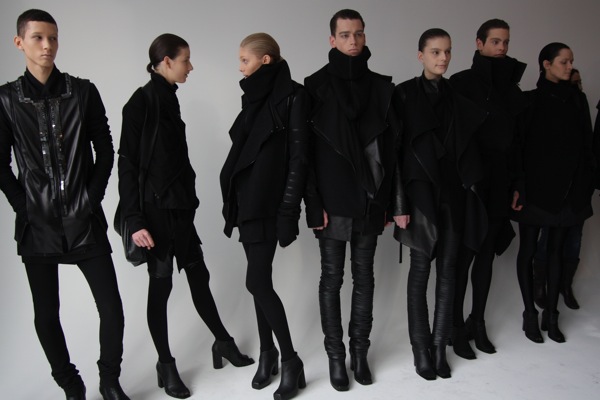 The Rad Hourani look, skinny pants, lots of black and slicked back hair.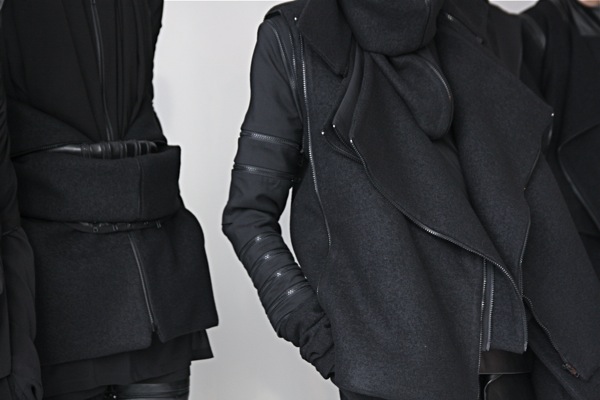 The textures look incredible.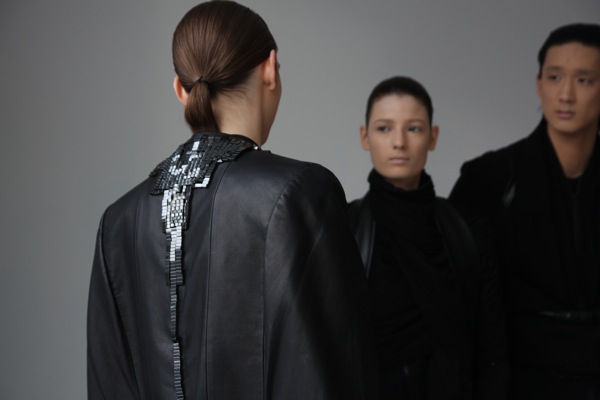 Sequined detailing makes this jacket pop.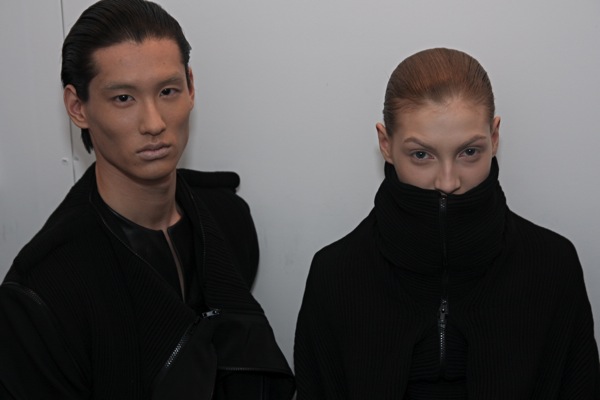 Eric Thai and Simona look cool in their Hourani jackets.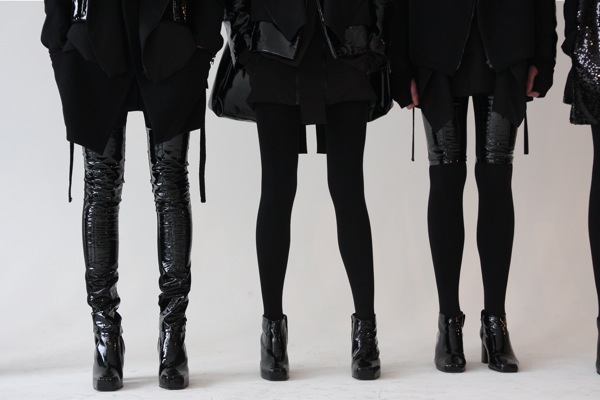 Divine shine.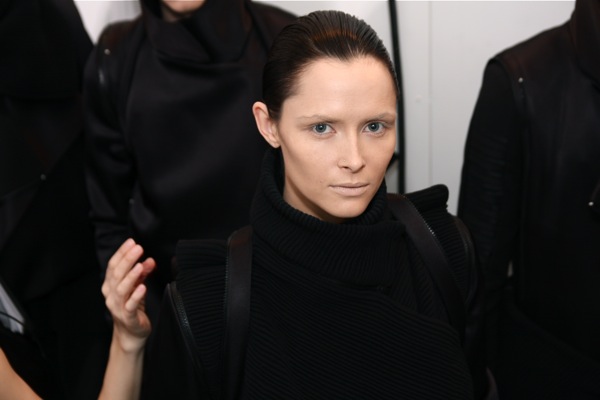 Tasha Tilberg is still incredible, now and forever.

Ajak is bundled up.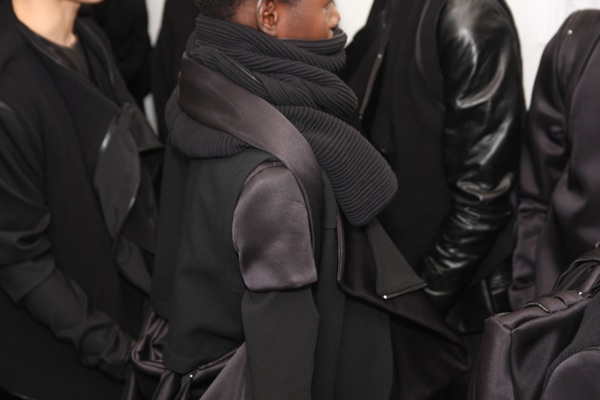 The look of the future.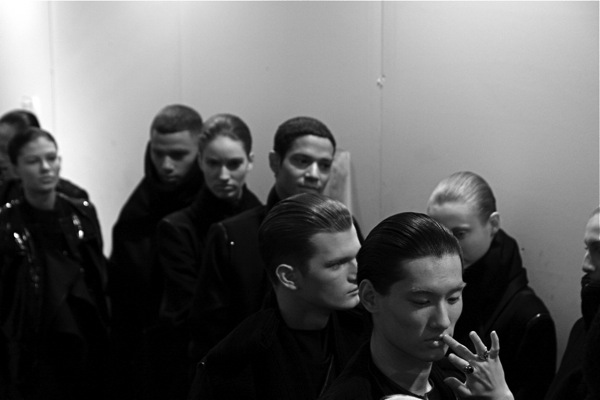 Minutes till showtime.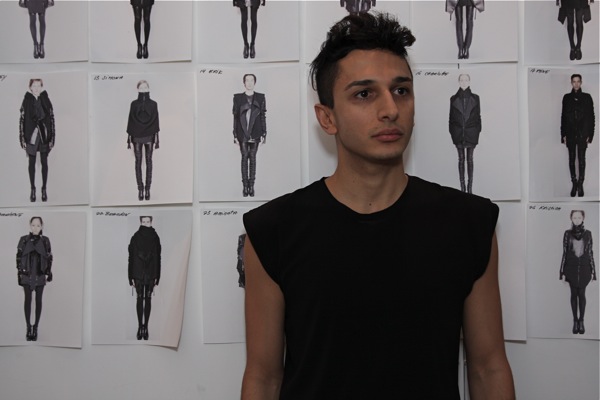 The man himself, Rad Hourani.
Designer: Rad Hourani
Stylist: Patti Wilson
Makeup: Hung Vanngo
Casting: Wayne Sterling
Also see our MDX Rad Hourani F/W 10 feature story + video