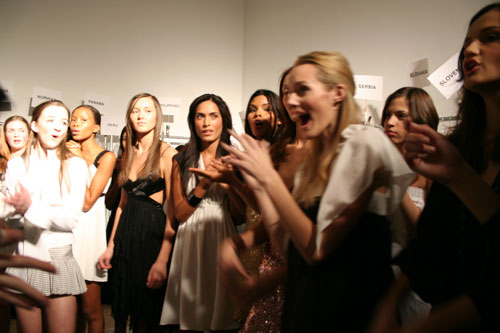 Backstage…Holland's Sanne Nijhof hears she just won
Holland's Sanne Nijhof took the crown of this year's Ford Supermodel of the World contest, standing out among the 44 beauties of this year's competition. The talent pool was so strong that Ford awarded contracts to 4 runners up, including first runner up stand-out Belarus's Viktoryia Makhota. Second runner-up Marie-Louise Korsager from Denmark won the third prize, with Kate Somers from Canada and Vanessa da Cruz from Brazil rounding up the 5 winners.
Click below for Betty Sze's exclusive backstage pics and check out the Ford Supermodels YouTube web site for the video coverage.