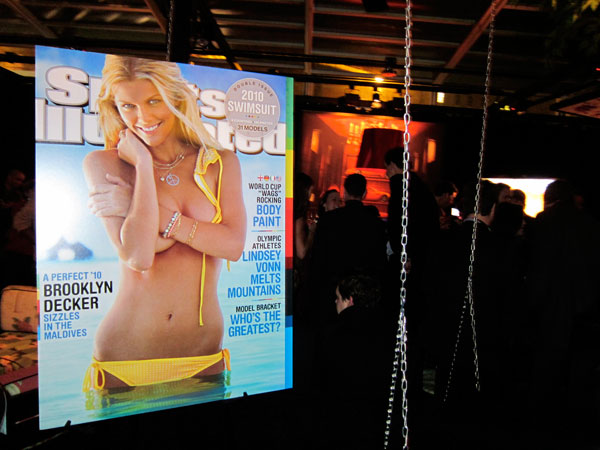 Brooklyn Decker; a perfect 10 for 2010. All pics Betty Sze for MDC.
[flashvideo image=https://i.models.com/oftheminute/images/2010/02/brooklyn-video.jpg filename=https://v.models.com/oftheminute/images/2010/02/brooklyn_si.mov width=600 height=450 controlbar=over bufferlength=10 /]
SI Swimsuit issue 2010 Cover girl Brooklyn Decker
Last night's Sports Illustrated 2010 Swimsuit launch event as expected was a fabulous affair filled with some of the most gorgeous young ladies in the world. Anointed by SI, these bombshells mixed, mingled and dazzled the guests with their beauty and sparkling personalities. The night belonged to Brooklyn Decker though, who after 5 years of working with SI scored her first cover. This lands her in the rare pantheon of SI cover models, many of whom are household names today. The best thing about Brooklyn? She is as genuine and sweet as she is stunning. A perfect 10 indeed!
See below for pics and their memorable moments/thoughts about the shoots.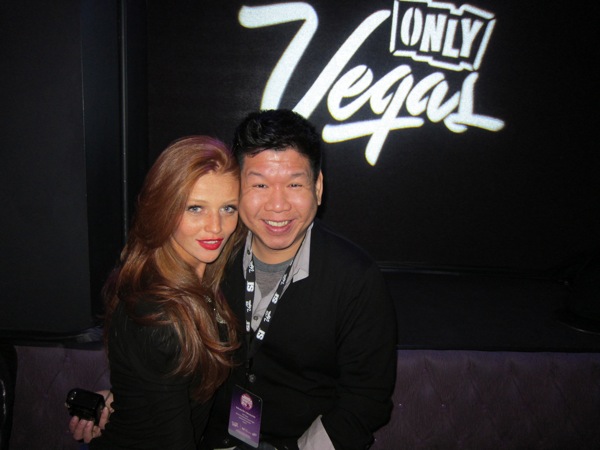 Cintia Dicker, wearing Gucci with her Marilyn agent Kwok. Cintia's thoughts on her SI shoot this year: "It was so amazing and sexy from everything I normally do."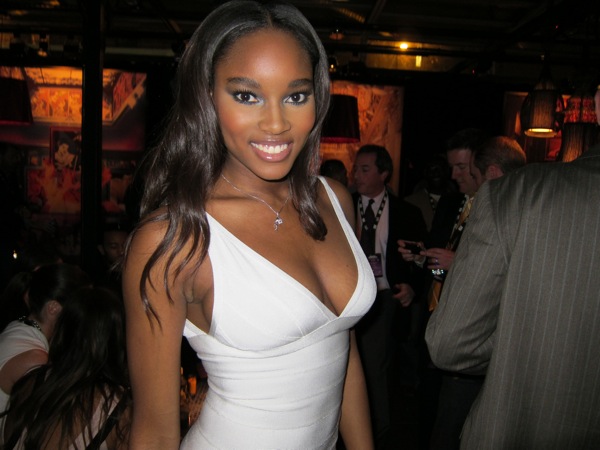 Damaris Lewis wears Herve Leger. "It was an experience that went straight to the sky!" (hint: check the issue to see what she means)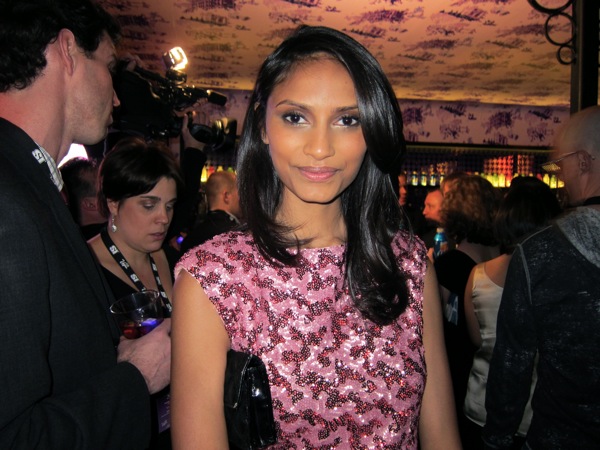 Sonia Dara with Elite, wearing Alice & Olivia: "It was such an honor being the first Indian girl in SI." This Harvard student proves that brains and beauty are utterly alluring.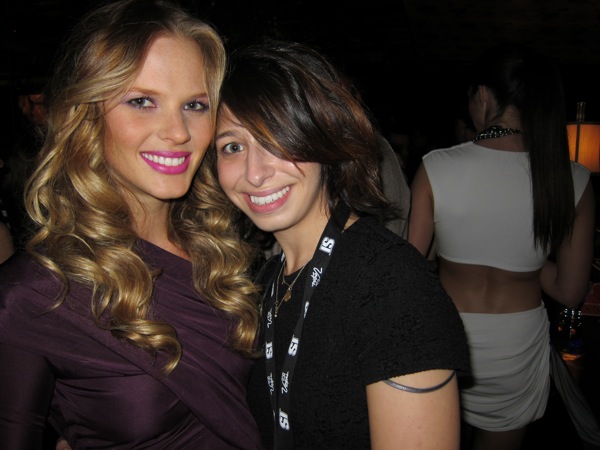 One of our faves, Anne Vyalitsyna wears Alexander Wang, (with Women agent, Stephanie). Anne: "Ah Lisbon, so beautiful, I really remember the tiles (of Lisbon). Also Darcy playing Brazilian music to get me in the right mood for the shoot."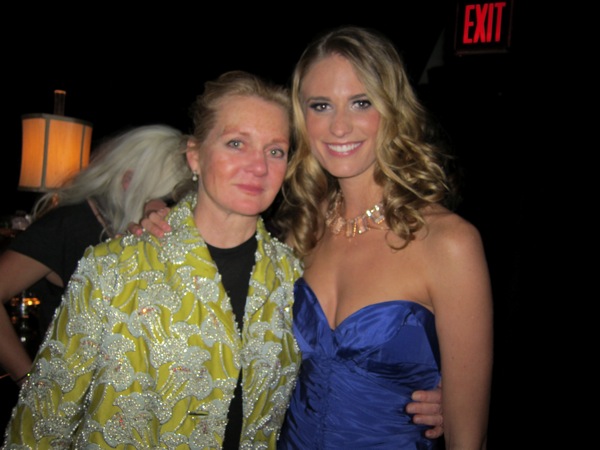 The girls love Diane Smith, the doyenne of SI. Here with Julie Henderson/NY Models (in Marc Jacobs) who says: "The location looked like Mars, it was out of this world."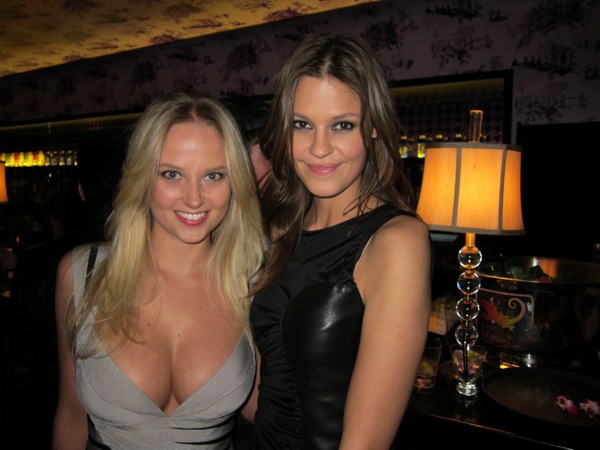 IMG new South African faces: Genevieve Morton (left) and Dominique Piek (right).
Genevieve: "It's a sexy history lesson. The WWII heroes took us around and explained what the planes were used for".
Dominique "It ain't over till the sea cucumber squirts!" (check the behind the scenes videos on Dominique's shoot)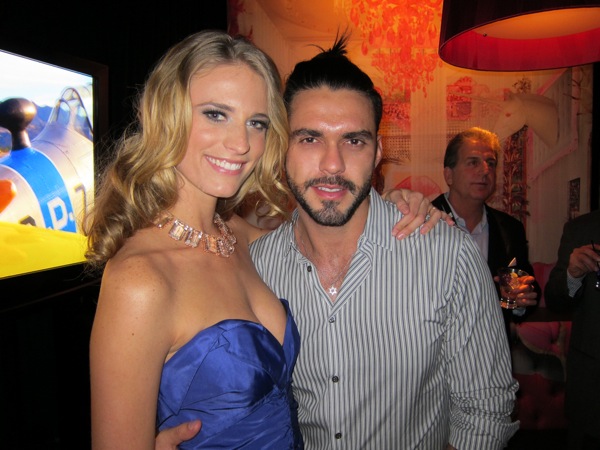 Julie Henderson with Lorenzo Martone of ARC NY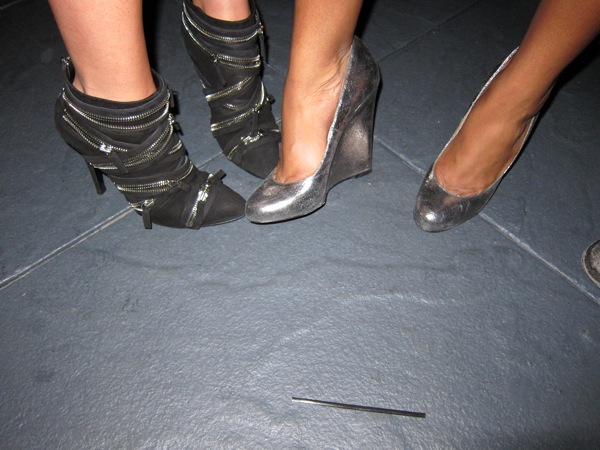 Anne V's Balmain shoes and Damaris' LV wedges have a meeting.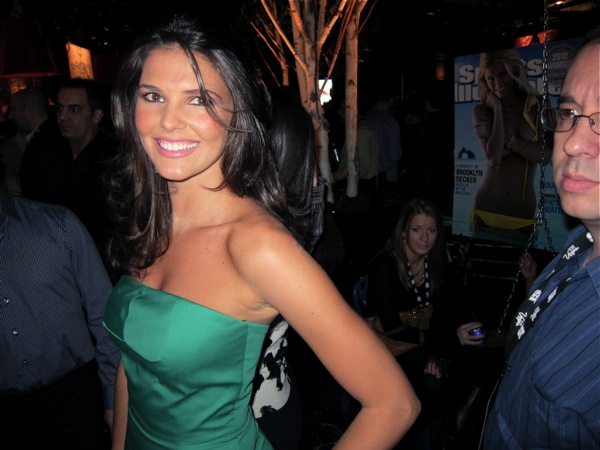 Brazilian beauty Daniela Sarahyba shows national pride by wearing Brazilian designer Andre Lima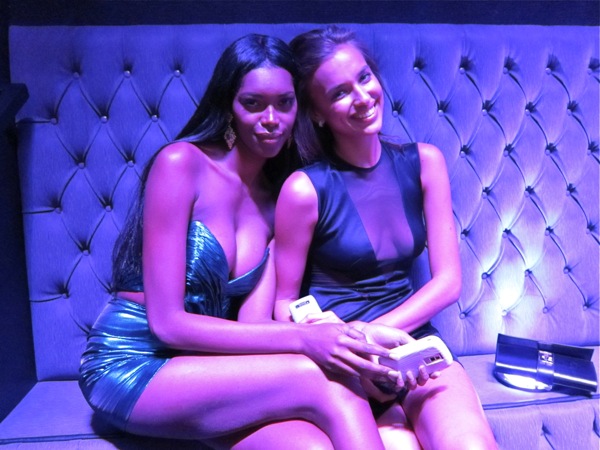 Jessica White wears Jill Stuart: "After 7 years, I still love reinventing myself every year." Irina Shayk wears Guilty Brotherhood: "It was one of the highest deserts in the world, thousands of meters above sea level."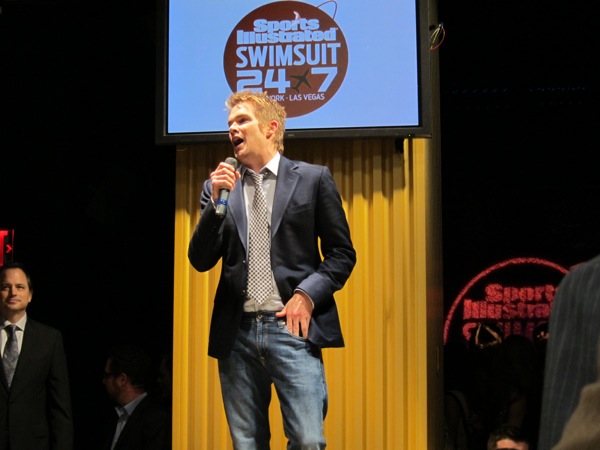 Host Mark McGrath has a much envied role introducing all the ladies of SI 2010.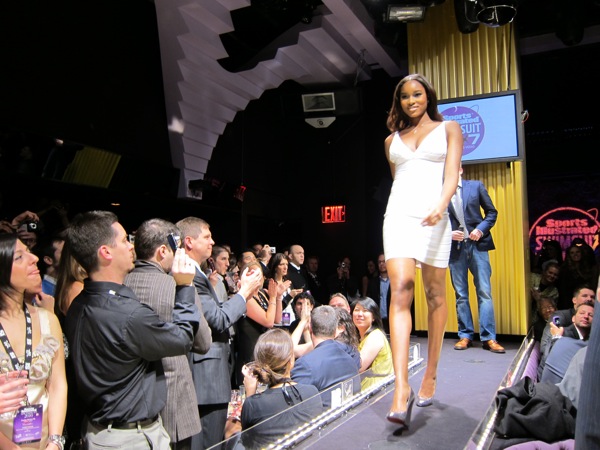 Damaris struts her stuff.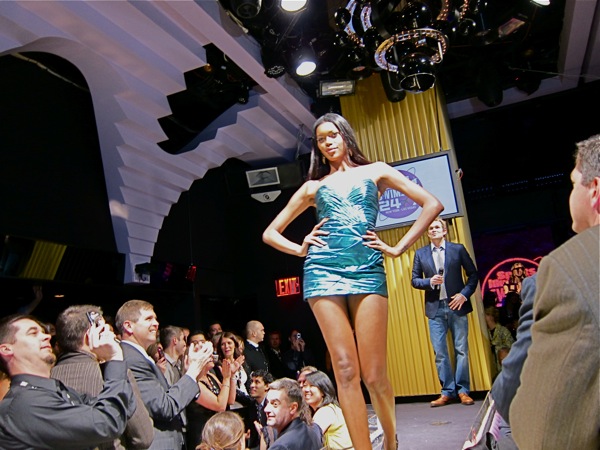 Jessica is a vision of sexy beauty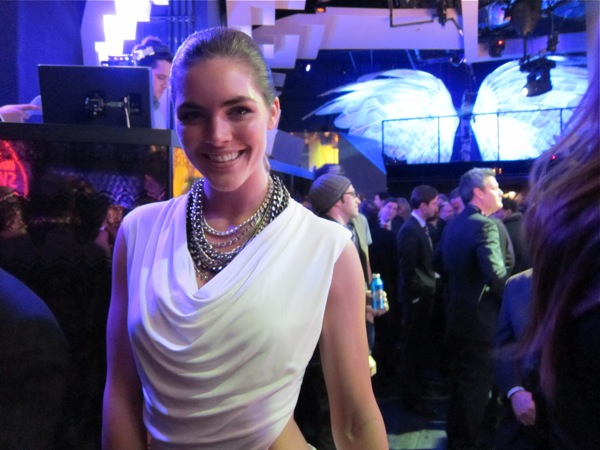 Hilary Rhoda wears Wayne and shows off her lithe figure.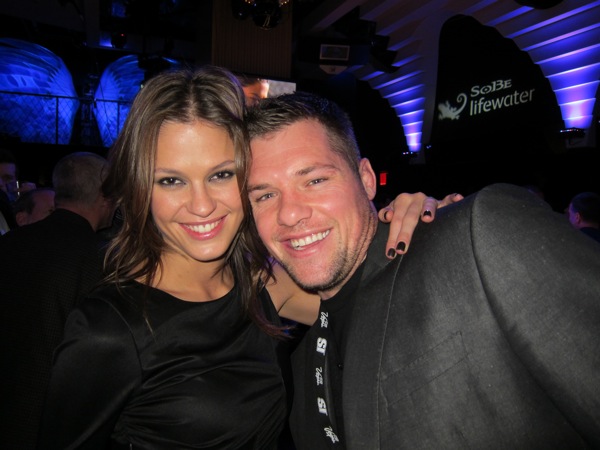 Dominique's boyfriend Joe is a rugby star himself.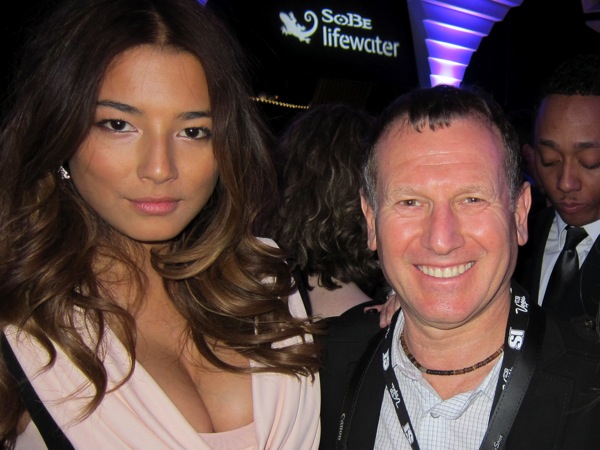 Jessica Gomes with IMG agent Marlon.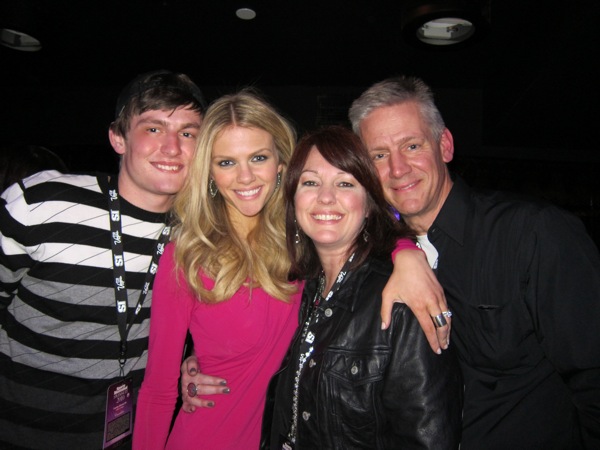 Brooklyn Decker (in Donna Karan) and her family, brother Jordan, mom Tessa, dad Steve (missing, sister Kate). When asked how they raised such a lovely young lady, Tessa replies: "We always knew where she was and who her friends (and their parents) were. If you asked Brooklyn, she would probably say we were the strictest parents in the world." Whatever it was, it worked, Tessa!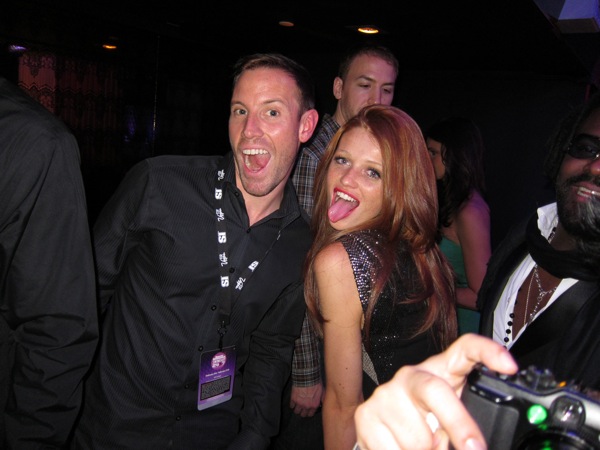 Marilyn's Chris Kiely with the gorgeous Cintia.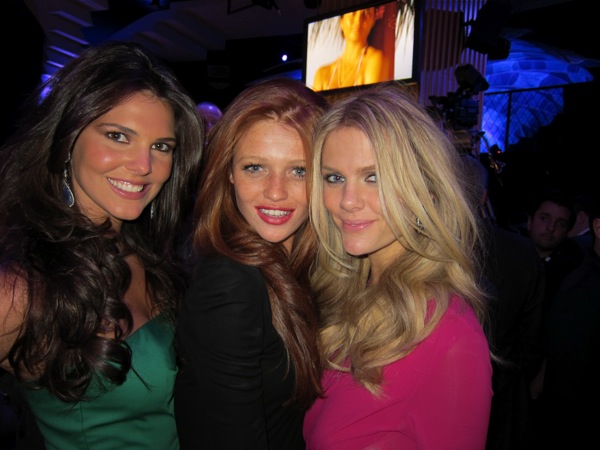 A vision of loveliness: Daniela, Cintia and Brooklyn.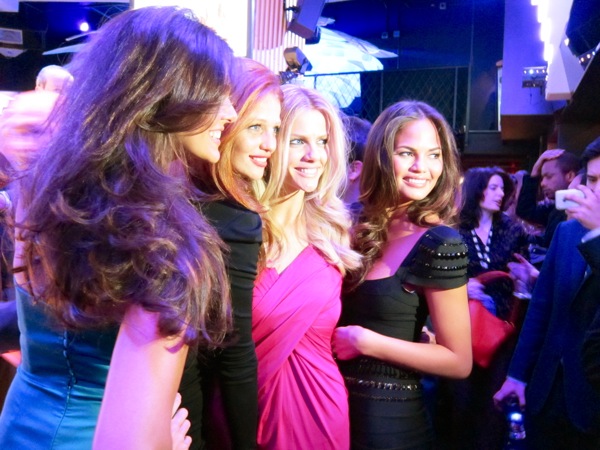 In the spotlight.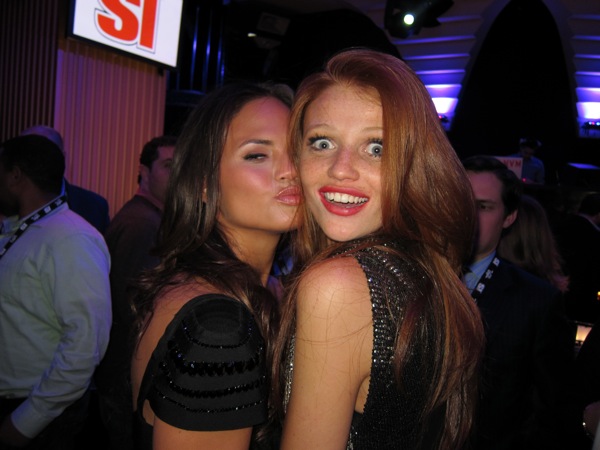 The half Thai beauty and rookie, Christine Teigen from Elite, with Cintia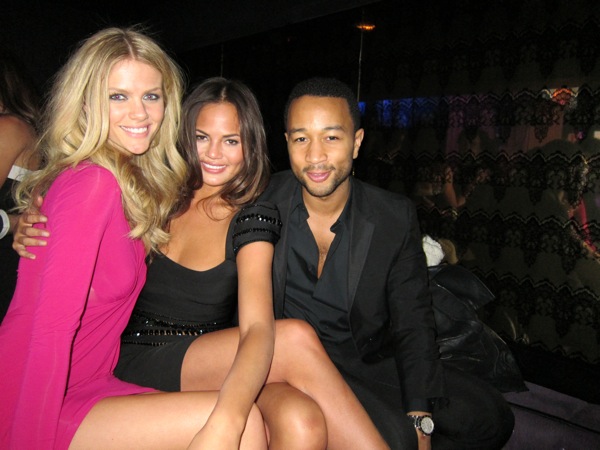 Brooklyn, Christine and Christine's beau John Legend.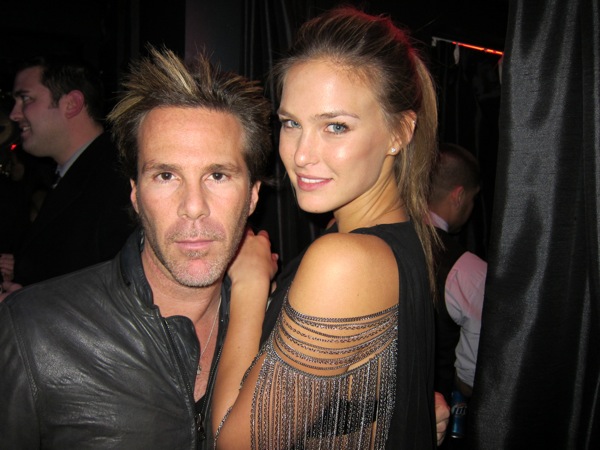 1 Management president Scott Lipps with last year's cover girl Bar Refaeli, wearing Haute Hippie.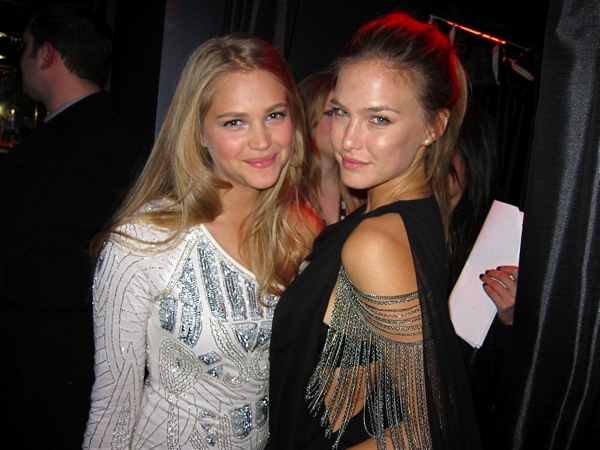 Esti Ginzburg (in vintage) with Bar Refaeli, lovely belles from Israel.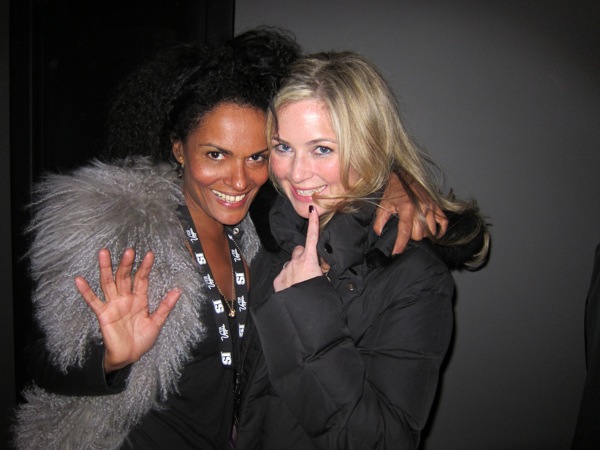 SI makeup artist Vicky with SI's MJ are on their way to Vegas and some cheeky fun.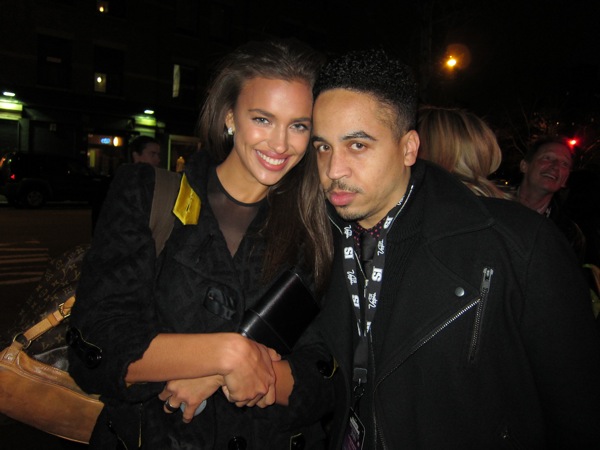 IMG's Kyle Hagler, giving his best editorial stare, sees off Irina as she gets ready to leave NY snow for the warmth of Vegas.