Nastasia Ohl. Pic Betty S for MDC
We see many a beautiful face here at MDC but not many are as remarkable as Ms. Ohl. Already seen last season as an exclusive for Calvin Klein S/S 10 and currently in the Josh Olins lensed Benetton campaign, we feel she is the future face of modern beauty. The soft spoken young American's unique features come from her Chinese Jamaican mother and a father of German/Russian heritage. This is her first full season in New York and we think her special face and lean lines will give glorious life to any designer.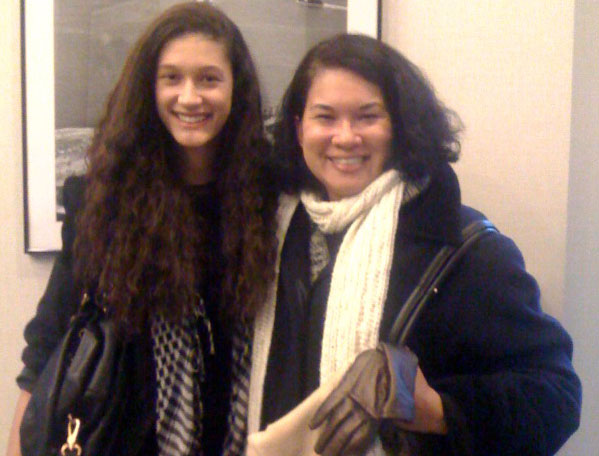 Nastasia and mom, pic courtesy of Nastasia.
We are fascinated by her interesting genes so Nastasia kindly sent us an adorable pic of herself with her mother.