Posted by Betty Sze | July 3rd, 2008
[flashvideo filename=https://v.models.com/mdx/i/2008/07/hoyt.flv image=https://i.models.com/mdx/i/2008/07/mdx-video-v2.jpg height=360 width=480 /]
Hoyt Richards/Public Image Worldwide.
Tune into MDX's exclusive interview with male modeling legend Hoyt Richards widely viewed by many as the first male supermodel.
MDC has observed an interesting trend in the call sheets coming in to the top men's agencies worldwide.  Rather than the customary parade of teenage boys highlighting the blue chip campaigns and editorials, there has been a sudden surge of bearded and weathered men who look like…well.. men.  We're not referring to the Mark Vanderloos, Tyson Ballous, and Brad Kroenigs of the world who are considered the male supermodels. What we've noticed is that the premier clients who have their pick of any of the rising young editorial hotshots, now seem to be choosing the models that have that certain mature "je ne sais quoi".  Miuccia Prada, prescient as ever highlights her new F/W08 campaign with Patrick Petitjean, a beautiful Frenchman, most recently known for his full beard. Gene Kogan, men's director from DNA Models described the trend by saying; "Clients are recognizing the people who are buying their clothes and choosing the models that represent that clientele. The younger edgier guys can't afford their clothes. The designers realize that the buying public wants men in the ads that are better looking versions of themselves. Mat Gordon who has done Gucci and Tommy Hilfiger for 2 seasons in a row is a great example of the classic face with an edge combined with a healthy fit body". Derin Dundar, a European casting director as well as a campaign and editorial producer, describes the ideal of this New Man by saying  "They are idealists and intellectuals. They believe in experience and hard work.. When I look at their faces I can tell that they are really living life."
Who are some of those models now reflecting that ideal? Witness Cartwright who celebrates his 10th year in the business with a 30 page story in Man about Town as well as appearing in Numero Hommes this fall. Cedric Bihr, a photographer, appeared this spring in the campaign for Rykiel Homme. Michael Gstoettner, a 25 year old fireman from Vienna, in the current Versace pour Homme fragrance, did almost 10 shows for S/S09 as well as Michael Gandolfi who has made a recent comeback.  Many of the S/S09 shows inserted even more "mature" models into their lineups, which was duly noted and appreciated around the world. The recent rise and rise of David Gandy as Dolce & Gabbana's muse, Tony Ward's 15 page March spread for Vogue Hommes International; along with the non stop charts of Petitjean, Andres V, Andrew Cooper, James Pensfold and Will Chalker bode well for the young male models out there. No longer will they be relegated, after the age of 25, to the world of catalog, which while lucrative, doesn't provide new and exciting material for their "book". While there always will be the need for the next young editorial upstart, MDC loves that the spectrum of men is more fully represented in magazines, runways and advertising.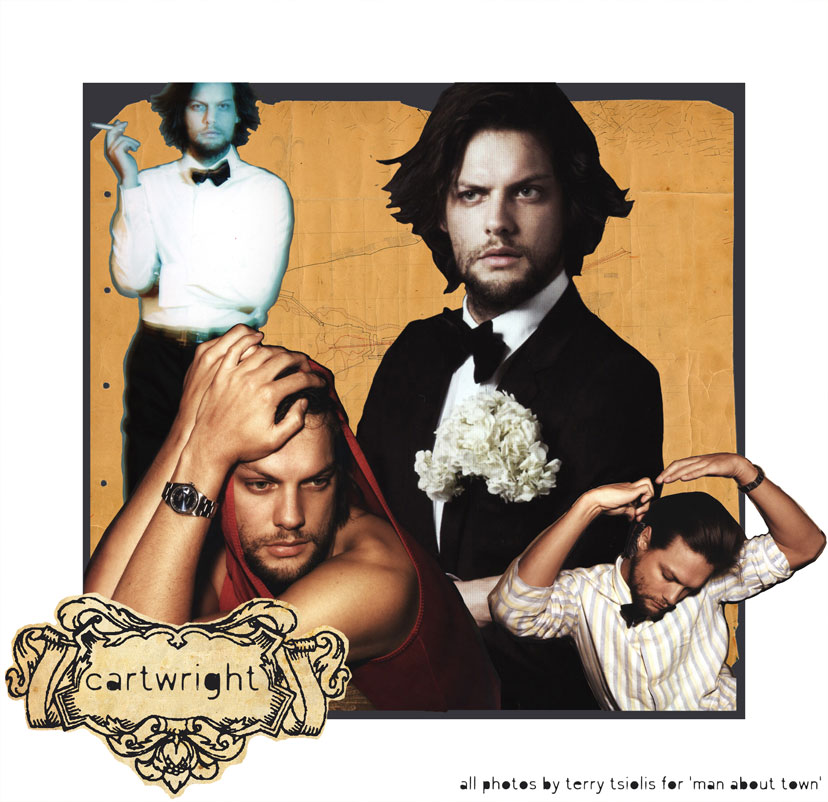 Cartwright/Ford Models. Promo, courtesy of Ford; all photos, Terry Tsiolis for Man about Town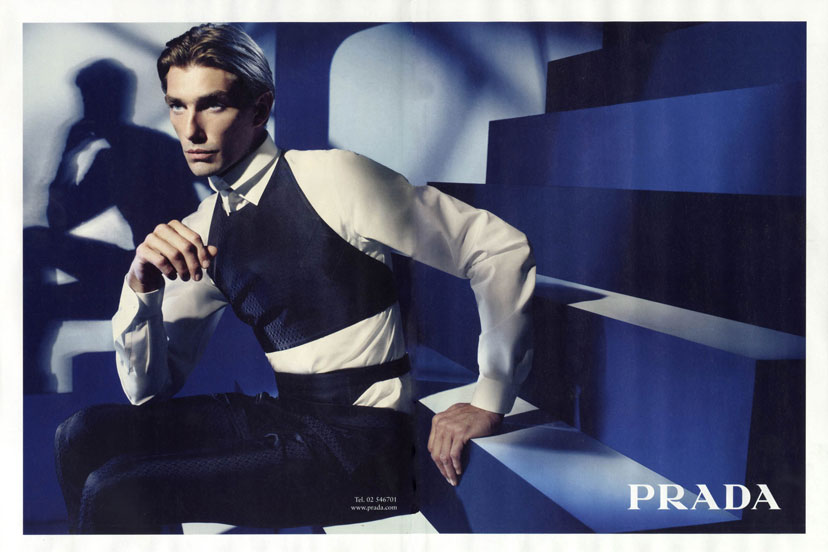 Patrick Petitjean/Success Models. Ph: Steven Meisel for Prada FW08. pic courtesy of Success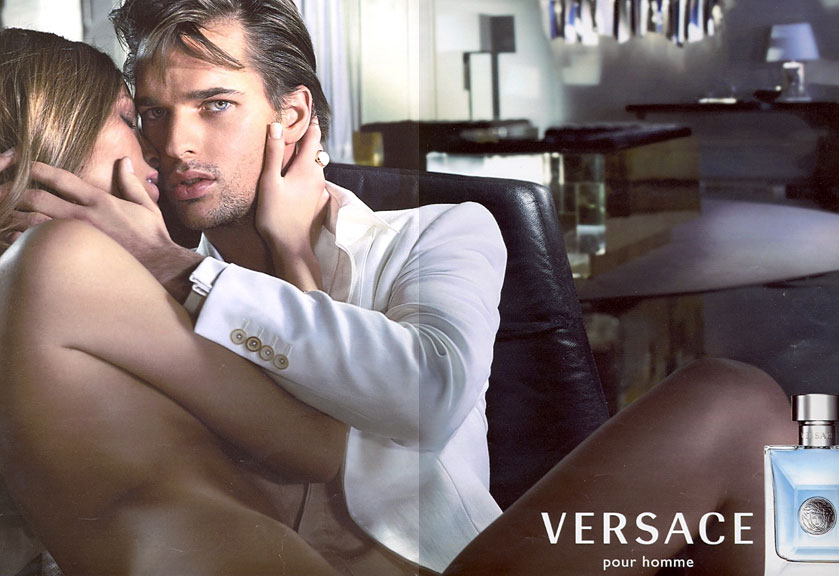 Michael Gstoettner/Beatrice Models, Ford Models. Ph: Mario Testino for Versace pour homme fragrance. pic courtesy of Beatrice.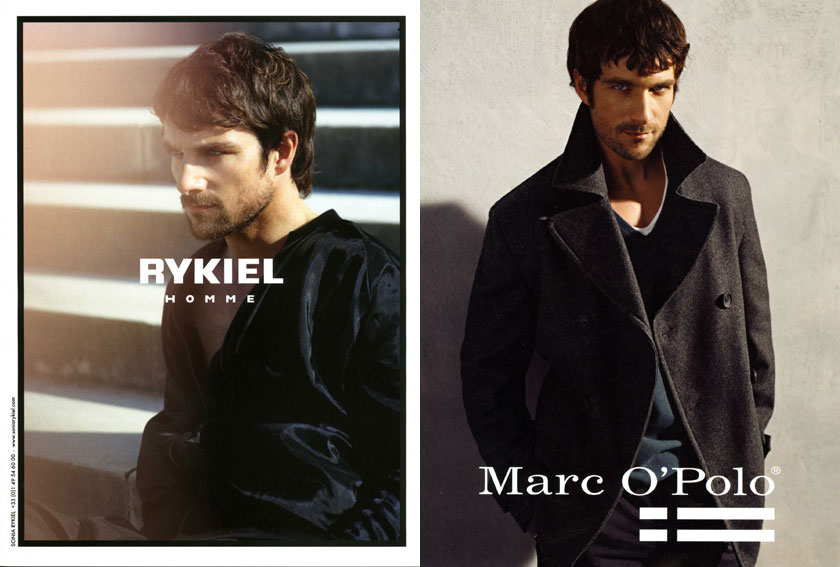 Cedric Bihr/Nathalie Models. Pics courtesy of Nathalie. The face of Rykiel Homme S/S 08, Marco Polo.