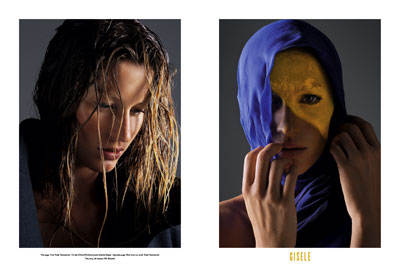 Gisele Bundchen/IMG. Ph Mario Sorrenti for V 38
Dedicated followers of fashion live for each and every issue of V Magazine and so OTM is happy to report that the quintessential book is speeding its 38th issue to you, right this second. In the meantime, here is an exclusive preview of the new issue where La Gisele poses for Mario Sorrenti. Also featured in the fetching spread is IMG All-Stars Daria and Kate. Bet you can't wait to get the whole gorgeous glossy magazine in hand!
For more seductive teasers check out www.vmagazine.com for ongoing updates.