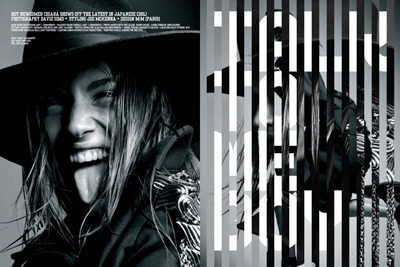 Chiara/Elite. Ph.David Sims for V 37
Elite's John Casablancas told MDC that Chiara was a star-to-be in February 05 and true to form, Elite's sleek new stunner is storming the scene. Ever prescient V magazine is first out the blocks to highlight Chiara in a major way, as seen in the "Talk To Me Boy" edit lensed by David Sims and styled by Joe McKenna.
Check out the V Magazine site- vmagazine.com -for more tasty tid-bits on the sexy September issue.