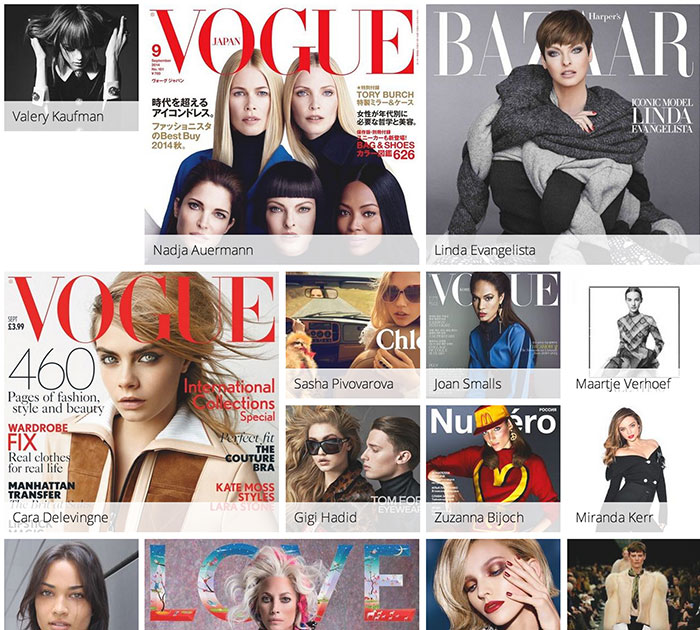 They're baaaaaaaaaaaaaack!
The Models.com rankings return with a new look, a new attitude and more top models than you realized you could handle.
The fashion industry has changed dramatically in the years since the rankings launched. A model's covers and campaigns still matter (the mainstay of the Top 50 in the past), but so does their presence in pop-culture, their interactions on social media and the longevity of their careers.
In this fast-moving new age there isn't just one road to supermodeldom, as such the old numbered rankings needed to evolve. Looking to the factors that matter not only to clients, insiders and fans alike the revised rankings focus on the many facets of a model's career.
Top 50 loses the numbers and hones in on the top girls working today. With an added sort feature you can track the list and see who's on top based on the amount of top covers a model has scored, how many top campaigns she's racked up in the past year and her following on social media.
Trending is a list that moves at the speed of fashion and shines a light on the models making headlines on and off-duty.
Industry icons adds a slew of seasoned modeling vets of the next generation along those who have become standard bearers within the business.
The Hot List refreshes with a new set of up and comers.
New Supers tracks the trajectory of this generation's bonafide supermodels, an oft-overused term whose definition has shifted drastically.
Legends focuses on the incredible careers that have stood the test of time – models who have become moguls, television regulars and household names.
Runway clues you into who is walking big shows and making their presence felt on the runway.
Social media skills have a big payoff on the Social List and the models with the strongest fanbases on Instagram, Twitter and Facebook are all right here (with China's Weibo coming soon.)
Men's Sexiest is potentially too hot to handle with all the stars of those scintillating underwear campaigns, editorials and swim ads front and center.
Icons men gives you the rundown on the boys who are fixtures in editorials and campaigns and have been raising the bar for years.
Male supermodels focuses on the rarest of the rare – male models worthy of the title supermodel.