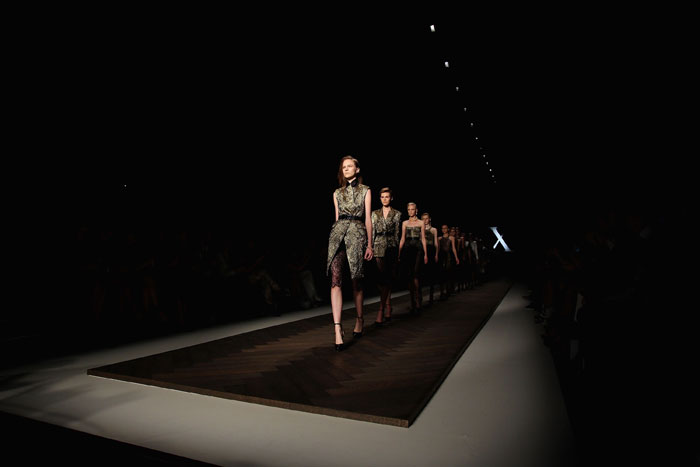 Camilla & Marc
Jarrad Clark, the vice president/global director of IMG, has been involved with Sydney Fashion Week since its inception in 1996. Models.com sits down with Clark to discuss this year's Sydney Fashion Week (opening this Sunday, April 06) as well as his experience as a judge on Australia's Project Runway.
Interview by Felix Chang for models.com
Photos courtesy of IMG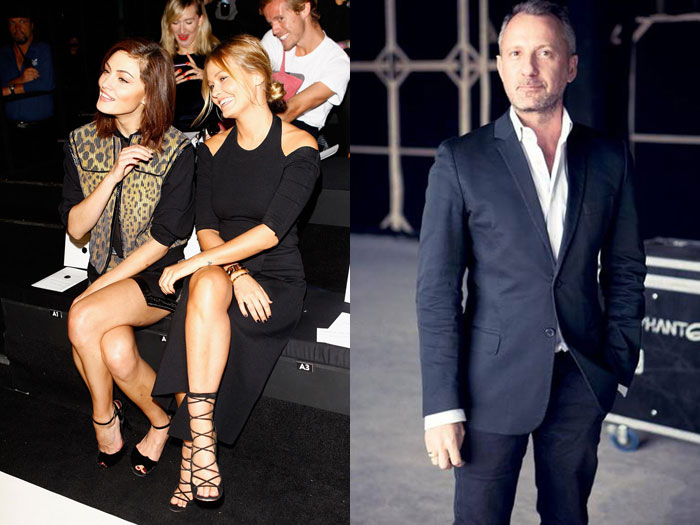 Left: Phoebe Tonkin and Lara Bingle | Right: Jarrad Clark
You have been involved with Sydney Fashion Week (Mercedes-Benz Fashion Week Australia) since its inception in 1996. How has Sydney Fashion Week grown over the years?
JC: The size and scale of the event along with the depth of talent has multiplied over the years. That coupled with the advancement of digital and social content engagement has lead to increased international recognition and consumer excitement for our Aussie designers.
This season is particularly exciting as our event introduces a totally consumer focused extension event, Mercedes-Benz Fashion Weekend Edition. After the industry shows wrap, the doors will open to the public. Consumers will be able to see edited versions of the latest collections just days after their premiere. Guests in the venue and watching via the live stream will be able to watch and shop the show with a select range of items ready to ship via our new E-commerce boutique on MBFashionWeek.com
How would you describe Australian fashion in general? Has fashion in Australia changed since the birth of Sydney Fashion Week?
JC: Australian fashion is diverse and exciting; we have such a depth of talent from swimwear to red carpet that always feels fresh, cool and chic. The biggest and most awesome change has been watching our industry grown from only a few major designers with significant export to now with many designers opening their own stores off shore and making headlines showing at the major fashion weeks around the world regularly.
Can you pinpoint one of Australia's biggest fashion moments?
JC: 1996 was an amazing moment for Australian fashion, when the whole industry came together under one roof for the very first time to celebrate our inaugural fashion week. Models, designers, stylists, makeup artists, producers, photographers, buyers, editors lighting designers, and carpenters all worked together to create an event that many critics said was just not possible. 19 years later and the founder Simon Locks vision continues under IMG Fashion and next week everyone comes together again as we premier the latest collections of over 70 designers.
There are more Australian designers than ever showing their collections in New York, London and Paris. What does it take to get noticed on an international level?
JC: It's a great testament to the evolution of Australian fashion and to the well-thought business plans that Australian designers have been able to show in some of the other larger markets. Aside from talent, designers need to have the appropriate infrastructure that supports their international growth plans. Being able to design a beautiful collection is one thing, but being able to fulfill those orders and deliver them on time is what makes these brands successfully enter new markets.
Aussie success stories like Sass & Bide, Zimmermann, Ellery and Dion Lee have all shown at Sydney Fashion Week before. Which designers this year are you most excited about?
JC: This season we have a strong showing of emerging designers, whom we think have bright careers ahead of them and we are excited for the rest of the world to see their debut and discover their next favorite designer from down under.
Who is your favorite Australian model of all time? Any newcomers you're excited about?
JC: I have two. Elle Macpherson – 50 and still going strong and Miranda Kerr – I produced the model competition she won for a teenage magazine when she was just 13 and she was adorable, and her career continues to go from strength to strength.
This season, I am really excited for a number of Aussie girls from our IMG Models Australia division. They are Talisa Quirk, Madison Stubbington and Kate Bonnett.
You're well-known as a judge on Project Runway Australia. Has that experience given you a different perspective on the design process? What aspects of the design process were the most intriguing to you?
JC: Project Runway Australia gave me great insight into working with designers under pressure, and I was constantly amazed at what they were able to create in such a small timeframe with limited resources. Trying to understanding a designer's process is often intriguing and not something I think we need to or can always understand, we can however appreciate the end result.
You're always discovering and nurturing new talent, either on Project Runway Australia or at fashion weeks around the world. How do you spot potential? Is there any specific style or element that catches your eye?
JC: A designer with an innate eye for attention to detail always captures my eye faster than the crazy we sometimes witness. For us, the most important quality is the promise to evolve and stay humble as they experience success. There are many talented designers out there, but most impressive is a designer with a clear point of view and contagious energy.
Who is your fashion icon and why?
JC: I love to people watch and I admire many are random people on the street that I will never see again on my travels, so you could probably say my icon is 'street style'.
The merger of William Morris Endeavor and IMG Worldwide means new possibilities for IMG fashion and its modeling establishment. How will this merger impact the future of global IMG fashion weeks and IMG Models?  Are we going to see any Hollywood impact on either entity?   
JC: We are very excited about working with the incredible talent and resources that WME have. However, unfortunately at this time we aren't at liberty to discuss any future plans.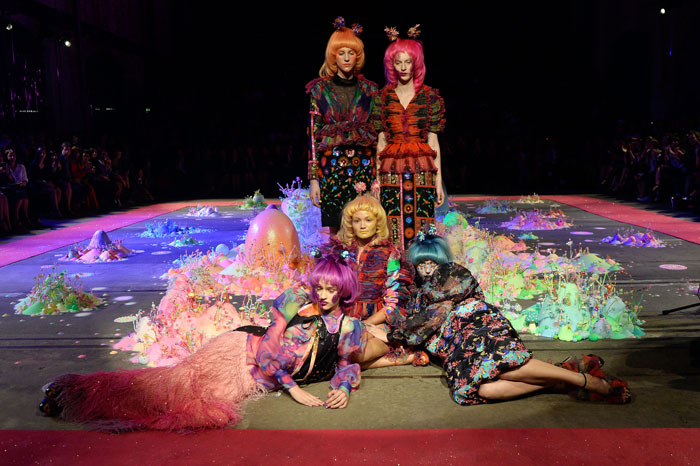 Romance Was Born
Mercedes-Benz Fashion Week Australia is on April 6-10 at Carriageworks in Sydney , Australia.
You can watch the live stream at mbfashionweek.com/live
Buy exclusive runway pieces from MBFW Boutique at mbfashionweek.com/BOUTIQUE or text SHOPTHERUNWAY to +61 417 645 503 or tweet SHOPTHERUNWAY to @MBFWBOUTIQUE