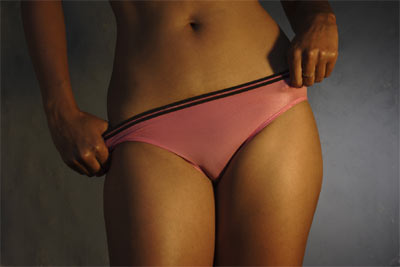 The oft mentioned saying that you should always wear good underwear since you never know who you'll meet is pretty sound advice, but hard to follow all the time. Yet if you find a comfortable, sexy and nicely scented pair of undies, that could change your mind. In comes scented underwear by Melon (the brand that created the fun fishnet stockings with the colorful elastic bands). Made of seamless weave and a very low denier of micro-fiber thread with a fresh powder scent woven into the fabric (think drier sheet but dermatological safe and good through 15 washes) the undies are sheer and extremely durable, making for a
really enjoyable fit. A choice of four colors with varying signature color bands on them, they're available in a thong or fullback, $22-$25.
My pick: Goodnight Kiss.
Available online at melonets.com