Taking a break from her hectic schedule, Chloe Norgaard hangs with friends beneath the Coachella stars. Documenting her two weekends in Cali, it is clear that one of fashion's brightest stars has a flair for the arts. With a recent i-D cover and the Rodarte FW13 runway under her belt, Chloe sticks to her true colors and we are loving it. Follow Chloe on her blog and twitter.
Photos by Chloe Norgaard for Models.com
Text by Kristen Bolt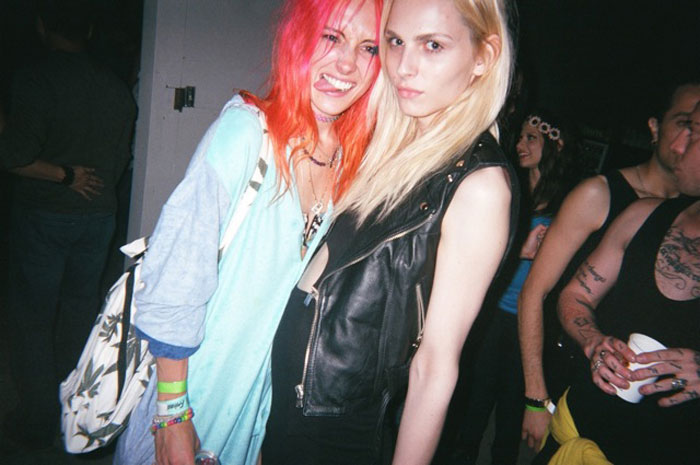 Me and Andrej Pejic at the Kitsune/Black Banditz/Flaunt party and my lovely stitch onesie. (It took me 20 hours to Coachella from Ibiza where I was shooting an editorial. Rough trip but so very worth it <3. It's funny because every year I go to Coachella I come from some crazy far place, i.e. Tokyo, Australia and Copenhagen.)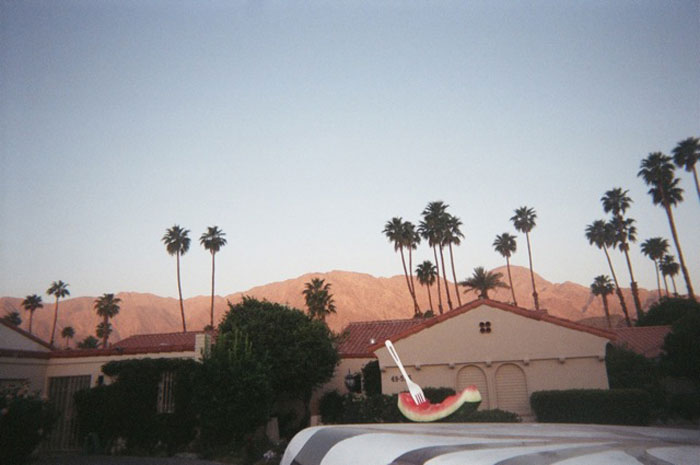 Day break, time to sleep, after some watermelon and a lovely view of Palm Springs to dream sweetly.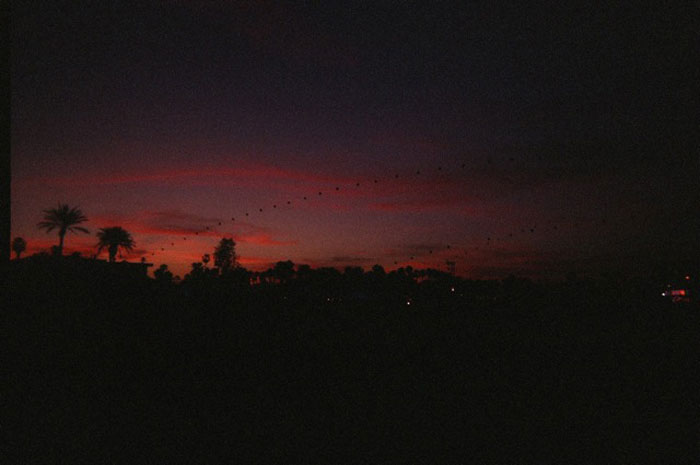 Post Coachella sunset <3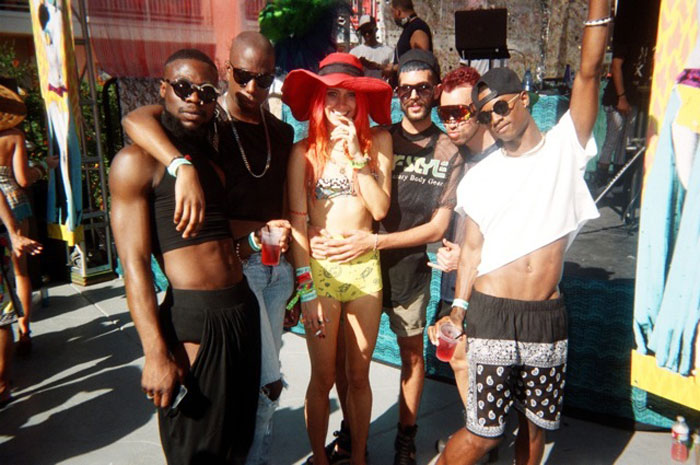 Found this beautiful group of boys killing it on the dance floor at the Rhonda party.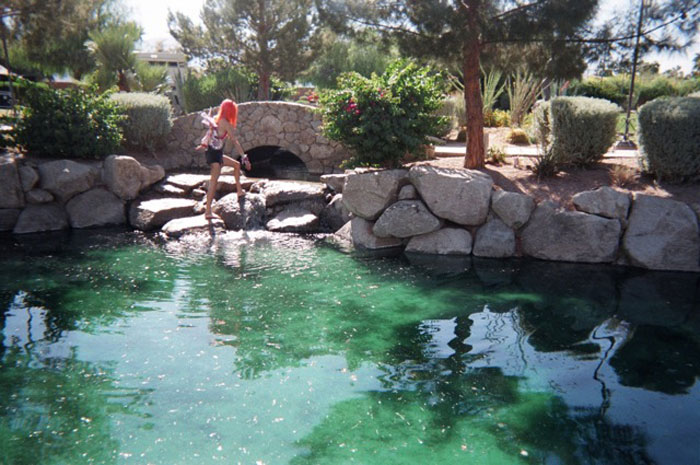 Being a fairy at the vice party, naturally…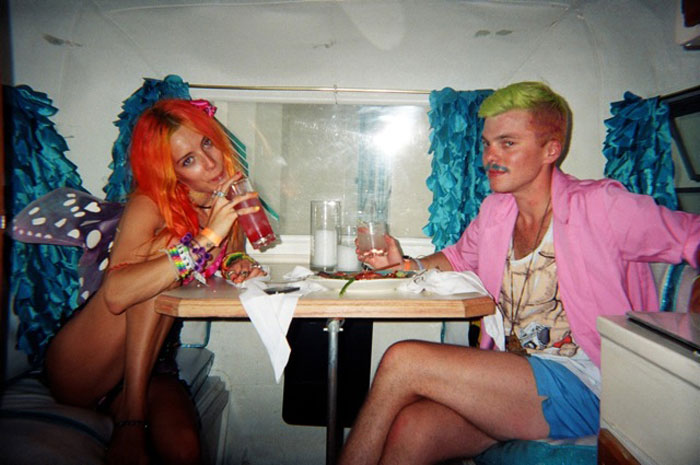 Me and Jacques at the Soho House popup getting our grub on.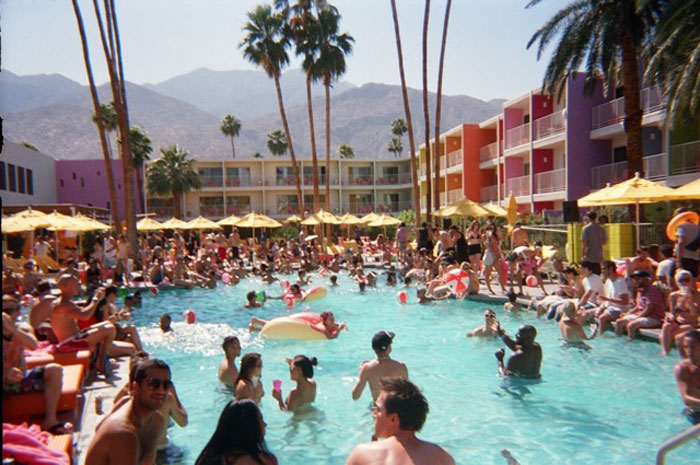 My favorite hotel in Palm Springs, The Saguaro. They actually made me replace a chair because I got paint all over the place, but it's ok- the rainbows will keep bringing me back, and I'll TRY to be on my best behavior. I told them I was just so inspired I couldn't help myself.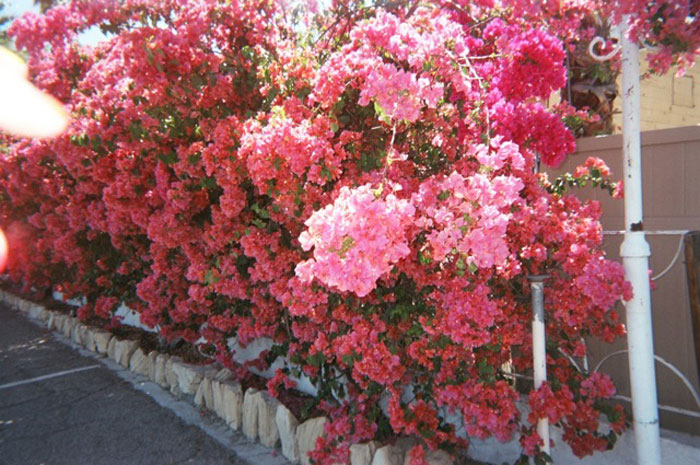 They matched my hair!!! (Outside the Guess party)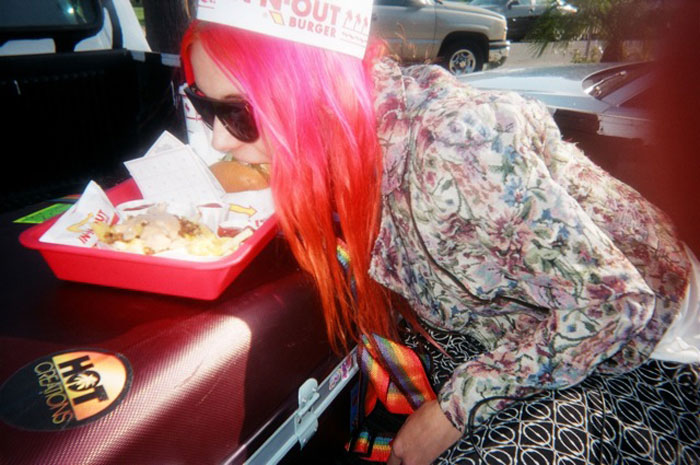 Touchdown!! First stop in LA is ALWAYS In N Out, straight from the airport.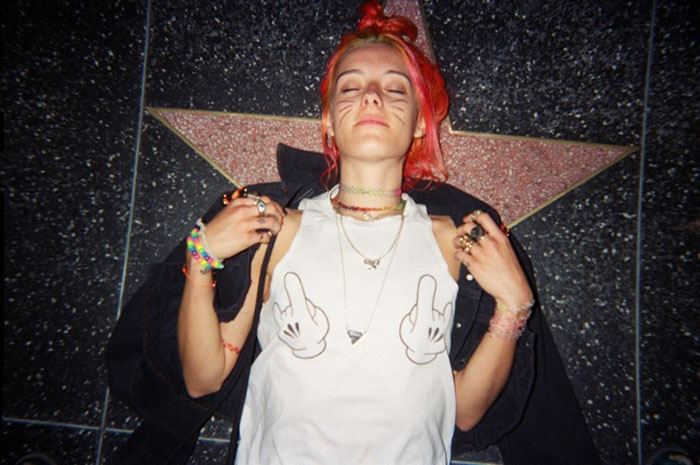 After a lovely first weekend, back to LAla land for some R&R before weekend 2…and the lovely stars.