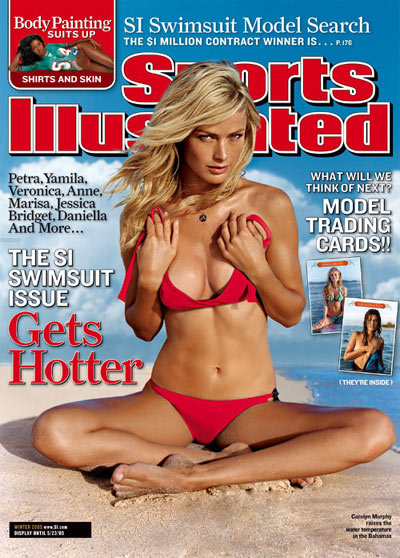 Carolyn Murphy/ IMG on the Sports Illustrated 2005 cover
With editorial queen, Carolyn Murphy on the cover of Sports Illustrated and Victoria's Secret upgraded to being a major career booking for today's pool of models, it's clear that the sexy model is back.
And just in time to celebrate that welcome idea, MDC will finally be launching its Top 25 Sexiest Models ranking complete with a kick off bash on Monday, February 28, 2005 at NY's Cain nightclub. The party and Top 25 Sexiest launch is sponsored by red hot European brand Corleone jeans so that means you ought to watch your mail-box closely for the details! Stay tuned.
Look for the Top 25 Sexiest Models ranking to be published on MDC on Mar 1st 2005!