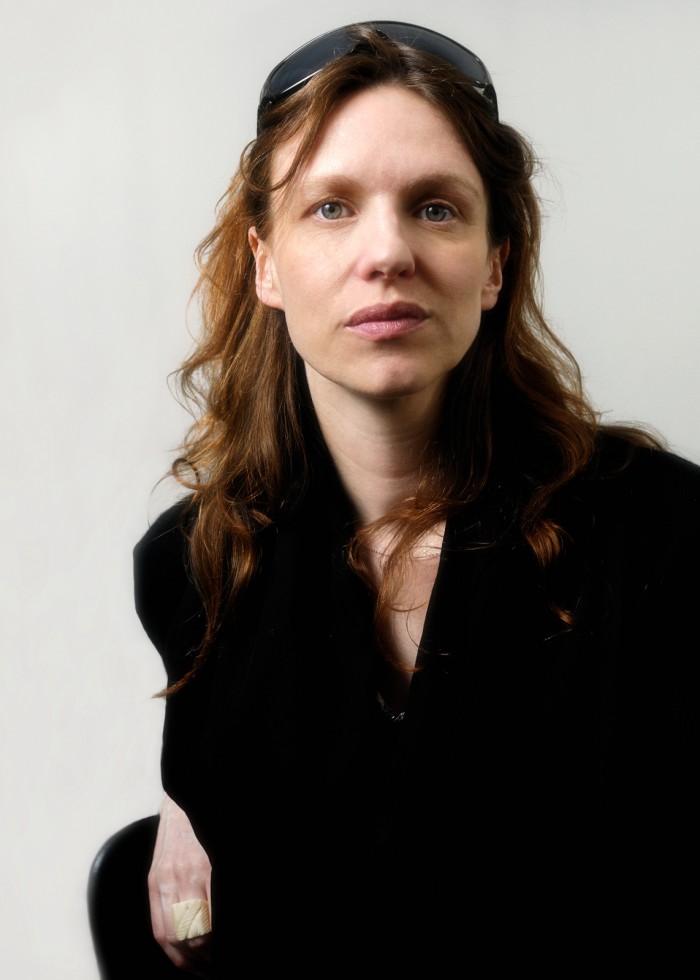 Designer Sharon Wauchob, the creative director of EDUN | Images Courtesy Edun
Fashion as a tool for social change isn't a new concept, but it is becoming an increasingly important one. As the forces behind manufacturing shift and public attitudes change, more designers and brands are seeking out ways not just to make garments, but to use their creations to have a positive impact on society at large. Since its inception, EDUN has been an innovative model of how to incorporate the ideals of fair trade and sustainability into a luxe brand, while pushing a fashion forward vision. MDC caught up with creative director and designer Sharon Wauchob and the Edun team to talk mission statements, fashion statements and that chic spring show.
MDC: Can you talk a little about EDUN's mission 
Edun is a global fashion brand bringing about positive change through its trading relationship with Africa. We are on target to reach our goal of producing 40% of the line there by 2013.
MDC: The spring collection was really beautiful – what inspired that look? 
SHARON WAUCHOB: For the Spring/Summer 2013 collection, I was inspired by iconic aspects of EDUN and all girls in general. What makes us love iconic pieces and can they be fresh again? This led me to examine some of the most iconic worlds: military and lingerie.
EDUN's instantly iconic F/W campaign by Ryan McGinley
MDC: Who is the EDUN woman? 
SHARON WAUCHOB: The EDUN woman is interested in fashion, not just wearing it, but also the story behind the clothing. While having fun with fashion, she can make a difference.
MDC: What is the must have piece? 
SHARON WAUCHOB: Our signature EDUN crochet pieces from Kenya and our printed cargo pants.
---
FROM EDUN:
How has the EDUN look evolved since Sharon became creative director?
Sharon Wauchob has supported Edun's vision to grow the business into a global fashion brand by making beautiful clothing that embraces Africa in a modern way.
What's next for EDUN? 
Our goal is to continue to grow the global distribution while fulfilling our mission of commitment to trade with Africa.