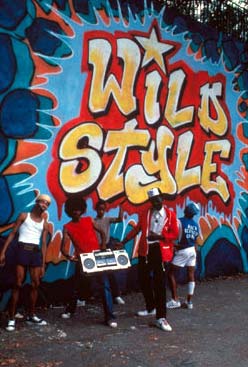 While awaiting the opening of their state-of-the-art facility in the Lower
East Side, the New Museum of Contemporary Art inaugurated this week an
interim exhibition space on the ground floor of the Chelsea Art Museum.
And they could not have started this collaboration better than with East
Village USA, an exhibition paying tribute to the sprawling, renegade art
scene that flourished in the East Village during the 1980s. On the spot a
handful of artists at the origins of street art such as Jean-Michel
Basquiat, Futura 2000, Keith Haring and Kenny Scharf, but also the key sites
and happenings symbolic of the rebellious neighborhood back then: Colab,
Fashion Moda, FUN Gallery, the Real Estate Show, Club 57, the Mudd Club and
the Pyramid.
East Village USA
December 9, 2004 – March 19, 2005
New Museum of Contemporary Art / Chelsea
556 West 22nd Street
For more info check out the New Museum web site (www.newmuseum.org)