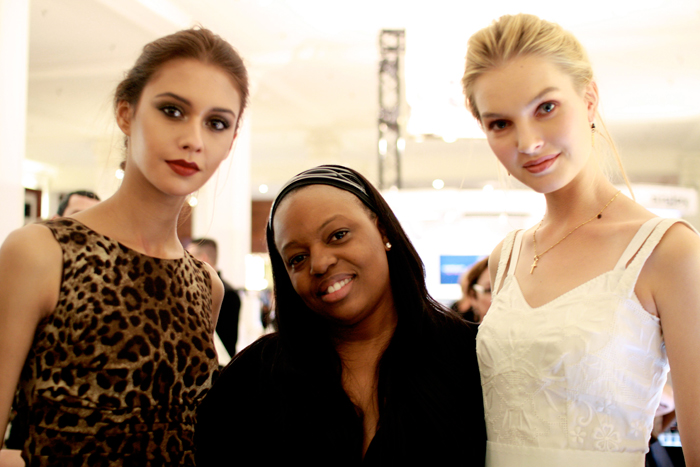 Pat McGrath with Anouchka and Anastasija Kondratjeva
Pat McGrath is the industry's premier makeup artist, so when she walks you through a cosmetic look you better pay close attention! Ms. McGrath was on hand at Saks Fifth Avenue this weekend to give beauty enthusiasts a preview of the latest color collection from Dolce & Gabbana. Featuring two distinct looks – luscious nude shades for day and a strong red look with smoky eye for evening, the Animalier collection is pure Dolce. We spoke to Pat briefly about the collection's inspiration and just what these gorgeous looks entail.
Karlyn showcases the first look – inspired by Dolce's Spring 2011 collection
Pat: What we have on the cheeks is Sole blush which is a beautiful orange blush, very new. The top of the bronzer is very dark so we tend to use the beginning of it on the eyes as a one tone along with Stromboli pencil, Stromboli eyeliner and nude highlighter on the brow bone. On the lips there is Mandorle lipstick. This is from the show, as you know the show was all about innocence and purity, kind of a runaway bride moment with the idea of wedding dresses being cut off at the hem.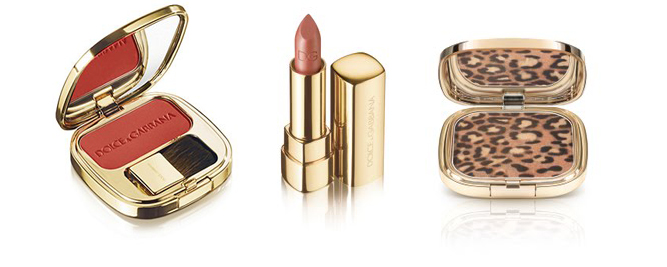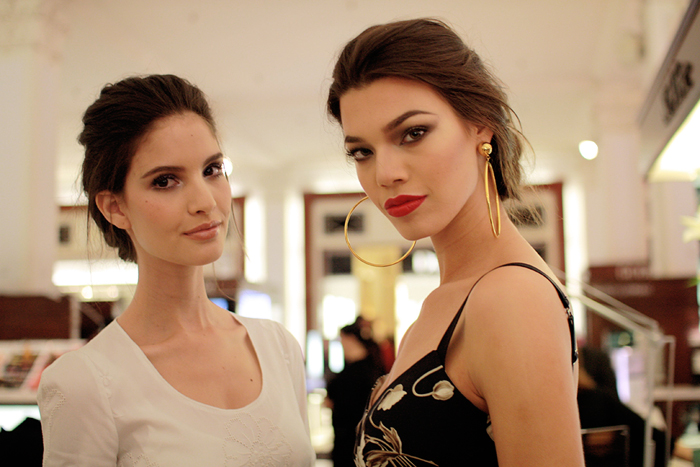 Najla and Paolla Rahmeier looking lovely as always
Pat: (On Paola) we have the Stromboli pencil, Stromboli eyeshadow, Animalier bronzer, Ava as a highlighter on the cheeks and on the lips we have a red, Ultra. This look is very Dolce – strong, sexy and confident.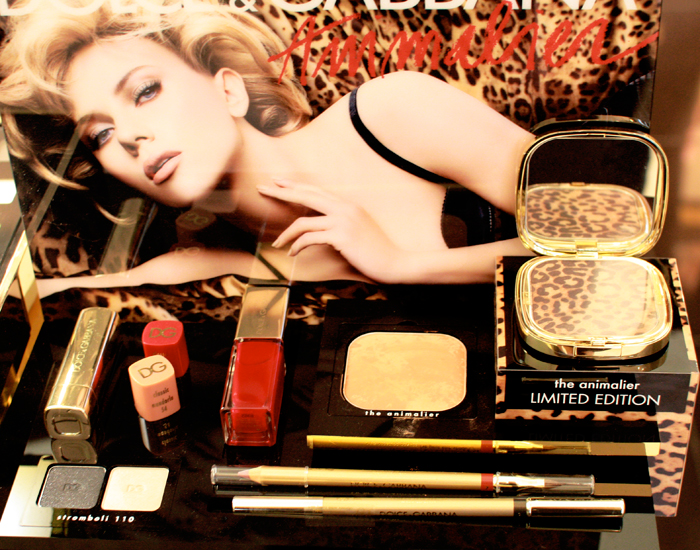 A glimpse at the season's limited edition collection