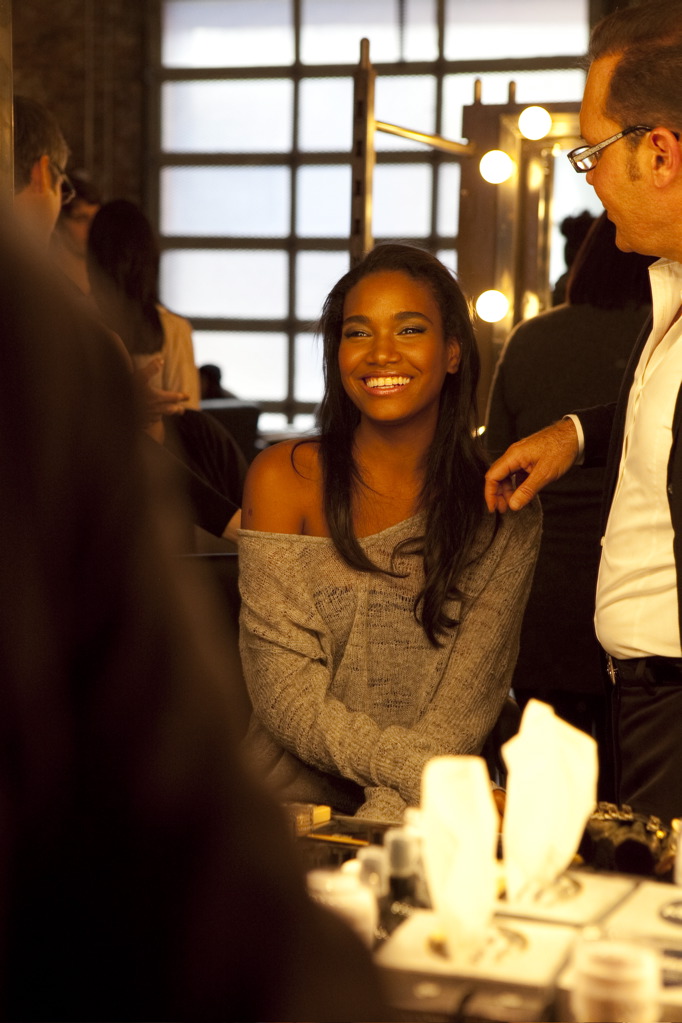 The beautiful Arlenis Sosa is the life of the party. Images Ken Pao and Janelle Okwodu for models.com
As one of the most iconic French brands around, Lancome has a well deserved reputation for class and beauty and their incredible lineup of spokeswomen exemplify both those qualities. From jet-setting fashion insiders like Julia Restoin-Roitfeld, model and humanitarian Elettra Wiedemann, editorial darlings like Arlenis Sosa and industry legend Sandy Linter, the women associated with the brand are unique and diverse. During fashion week MDC had the pleasure of talking to a couple of the brand's finest.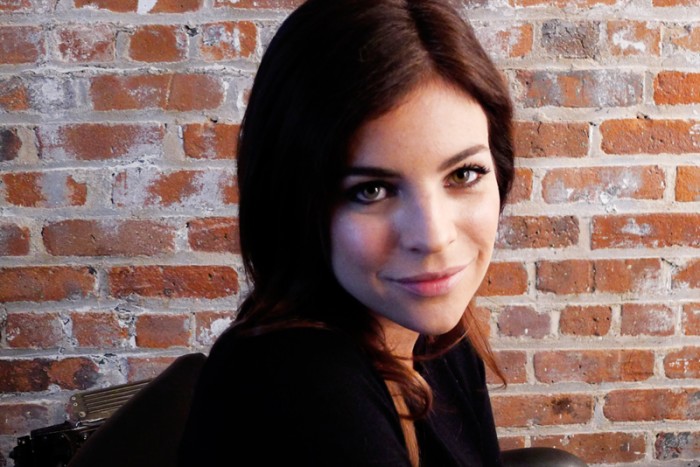 Julia Restoin-Roitfeld is one of our favorite style icons and a face of Lancome
MDC: How did you get involved with Lancome?
Julia: They asked me and It totally threw me, like a big surprise, really. I didn't expect it, I'm not even a real professional model, so to get this job is pretty amazing.
MDC: What would you say is the best part about it?
Julia: The best part about it is, well first, it's extremely flattering. I'm French and it's a French brand. Everyone is so nice and I get to try all the Lancome products which is quite amazing, too. It's very recent; it's been really a wonderful experience.
MDC: What have been your favorite shows this season? I know I saw you at Altuzarra!
Julia: Joseph is a friend of mine. I was very proud of him. It looked amazing! One of my favorite collections of his. I went to Alexander Wang right before. That was great, too. I went to see my other friend Adam, earlier. I don't have to go to every show, so I mostly go to friends I want to support. It's just nice to see what your friends do and keep up with them.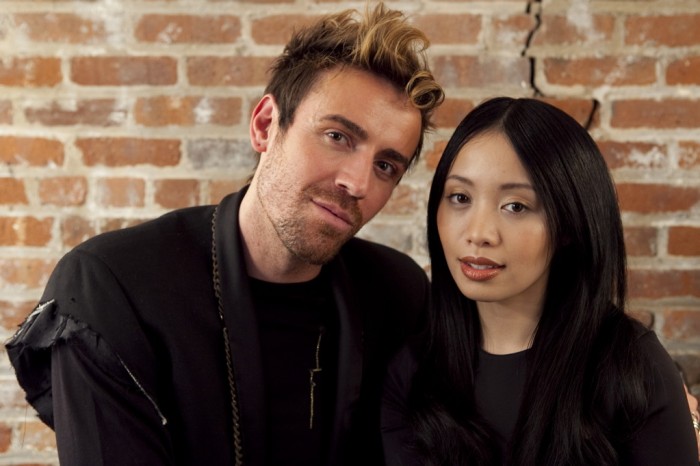 Youtube sensation Michelle Phan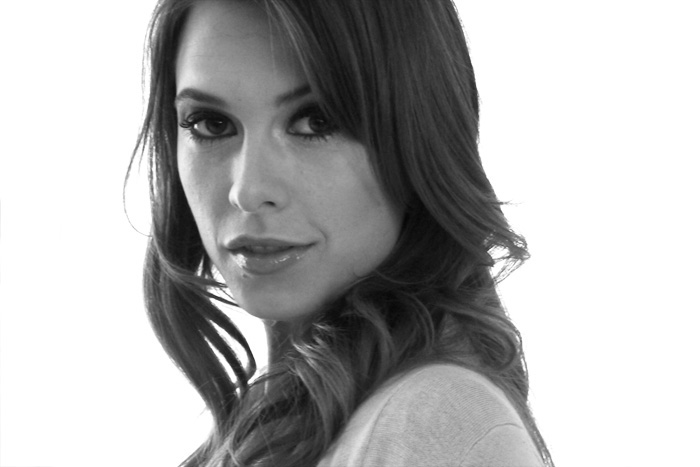 Elettra Wiedemann, beautiful inside and out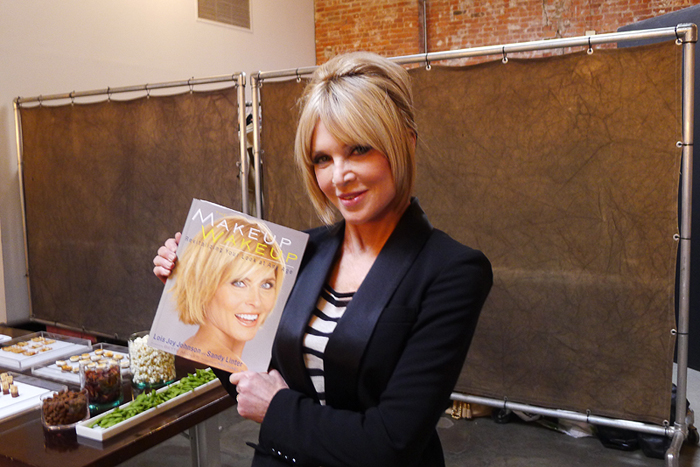 Sandy Linter is a legend in the beauty industry and Lancôme's Beauty at Every Age Expert. She is also the author of the new book, The Makeup Wakeup, Revitalizing Your Look at Any Age

MDC: The book looks really great. I love that there is no airbrushing. This is embracing that these women have lived amazing lives.
Sandy: The book is about learning how to wear your wrinkles and look good wearing make-up to your advantage, not to your disadvantage. Because women who wear make-up heavily don't look that good in person. You have to look beautiful in person. At a certain age putting on too much can detract from your looks.
MDC: Absolutely!
Sandy:: So, all of this make-up that I did was so that the girls would learn how to do make-up and look good in person.
MDC: Who are some of the women featured in the book?
Sandy: These are a lot of girls that I worked with when they were 19 years old, like Veronica Webb. I don't know how old she is now but she's still just as beautiful. Lana Ogilvie, Kim Alexis, Cheryl Tiegs… all the classic supermodels.
MDC: What are some of the tips women can pick up from this book?
Sandy: There are all sorts of little tips addressing the certain concerns you have once you get older; things change, areas of the face, like the cheek drops. It was up here, now it's down here. You put your blush up higher so it lifts the cheek. All kinds of techniques and tricks you can do on yourself, with makeup. I mean, if you are going to wear makeup and you're 49 years old, why don't you do it the best way you can?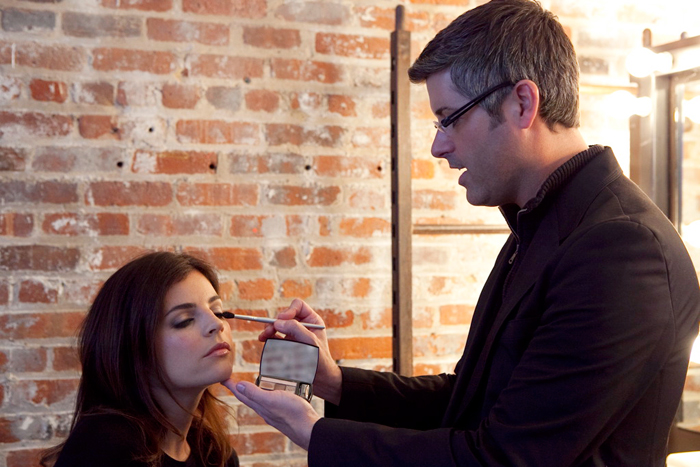 Julia gets a little touch up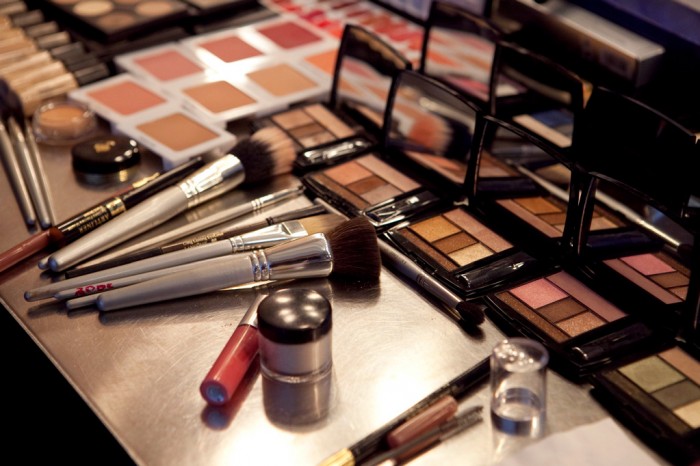 Some of the incredible colors from the Color Design collection.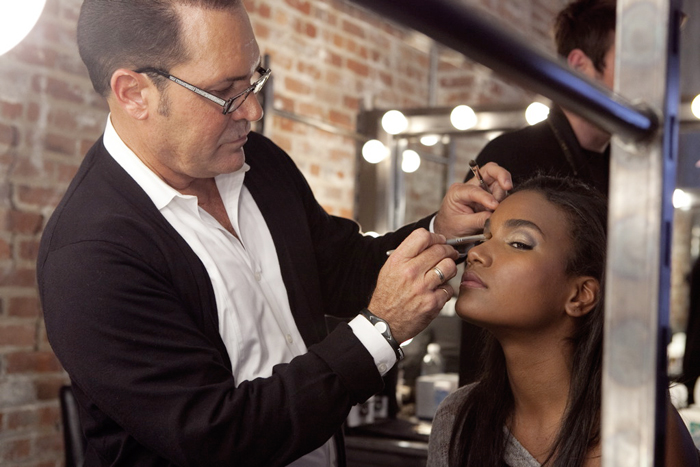 Arlenis gets ready for her closeup