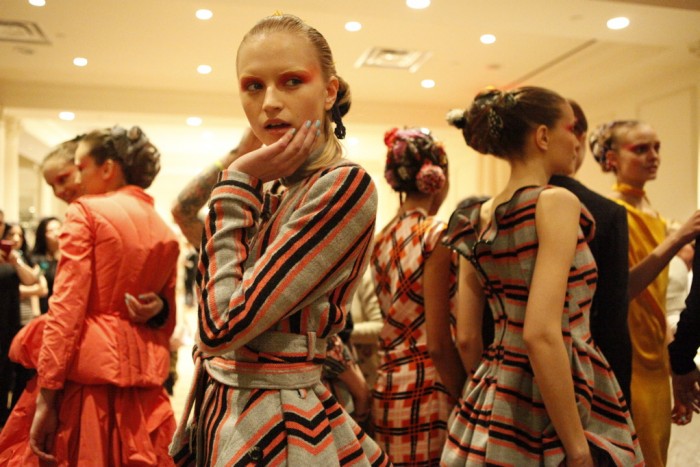 Photos: Ken Pao for models.com
Text: Janelle Okwodu
Thakoon's femme for fall is something of a tribal sophisticate; the traditional dress of the Masai was cited as an influence on the collection, but so was style of pre-Revolutionary France. The mixture made for a very exciting mishmash of texture and color – plaid taffeta was a recurring motif, as were batik patterns and urban staples like anoraks and down jackets. The combinations might sound odd on paper, but on the runway they shined to create an eclectic feast for the senses. Even even the iciest of fashion editors had to crack a smile during the show's vibrant finale.