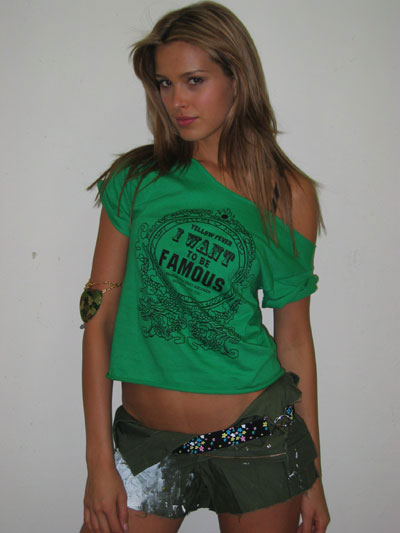 Petra/Next. Digi-pic by Betty Sze/MDC
Now that the campaign frenzy has abated why not come chill with your favorite T-50's at the Yellow Fever/US Weekly bash celebrating MDC's Top 50 Models(Women) column. It's 323 West Broadway between Grand and Canal (right next to the parking lot and across from the Soho Grand Hotel). There's an open bar from 7:30-9:30 although the party will go all night. And for those with an appetite for the party after the party…the fete will continue at Hue on Bleecker and Charles. See you there.
PS…Last week we promised to suss out those mysterious Jil Sander girls and suss we did. The final four are lovely Lily Donaldson/Select, Girl Of The Moment Gemma Ward/IMG, comeback queen Raquel Zimmerman/DNA and Marilyn's major new find Danna.