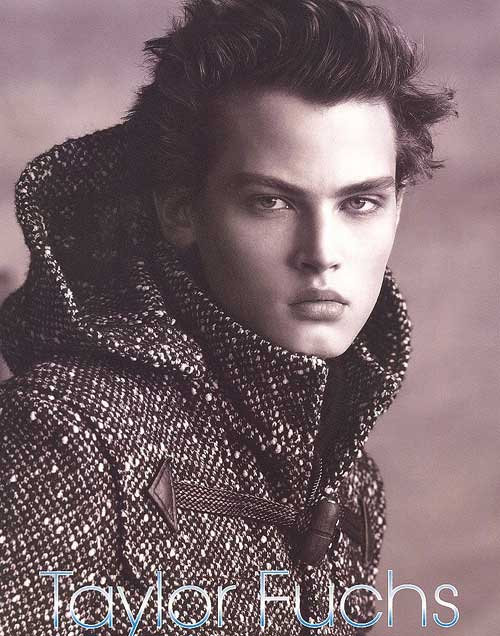 After months of rumors, one of the biggest shift in the men's trade is official. IMG Men, one of the truly blue chip men's agencies in the industry, has been acquired by former CAA powerhouse Kevin Iwashina and a group of private investors. The new company will be titled Public Image Worldwide and instantly becomes a formidable new player in the men's market. Iwashina's new partner Chris Forberg will transition as Director of the men's board while Kevin Apana will assume the Co-Director role.
When asked how this alliance came to be about Kevin Iwashina replied "A lot of people don't know this about Chris but he's a closet cinephile and is always on the film festival circuit. I met Chris at the Toronto Film Festival, 6 or 7 years ago. I left CAA in May of this year and Chris was thinking about exploring new avenues. I started to think about what we could do together as this represented a kind of perfect storm. With my background in film financing and my relationships with investors and Chris' incredible track record and the level of the models involved. I thought this a perfect opportunity and a perfect moment."
The new partners went on to assure OTM that Public Image Worldwide intends to continue in the fashion arena with the intial focus in NY before eventually addressing the LA market with its self-evident opportunities in film and television. Mr. Iwashina, with his experience at CAA in arranging the financing and distributing the Oscar winning picture "Crash" as well as recently mounting the financing of Toronto Film Festival entry "Then She Found Me" certainly knows his way around this turf.
IMG Model's Senior Vice President Ivan Bart added the sentiment "We are excited to focus on our women's business while turning over our men's division to Public Image Worldwide. Chris and Kevin have been valuable members of the IMG Models family and we wish them the best of luck."
It certainly changes the variables of the men's market and reflects a need for modeling companies to evolve new business models. Stay tuned to OTM for further updates.