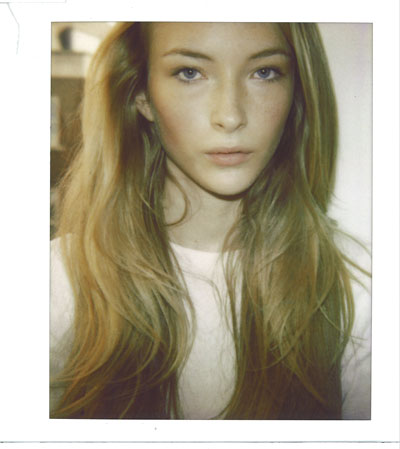 Felicity/Storm (London). Supreme (New York). Image courtesy of Storm (London)
Sarah Doukas, the maestro behind the discovery of Kate Moss and Lily Cole does it again . London has a new star and her name is Felicity Gilbert.
Going into the Milan/Paris FW 06 sweepstakes this sleek 20 year old girl, briefly glimpsed at the Marc Jacobs presentation in NY has the aura of a girl about to hit in a major way. Hailing from Bishop Stortford in England, this 5′ 7″ newcomer has that rare kind of face that changes the runway rules. And then there is the very blue chip editorial and campaign frontier that await this uncommon beauty. Stay tuned.