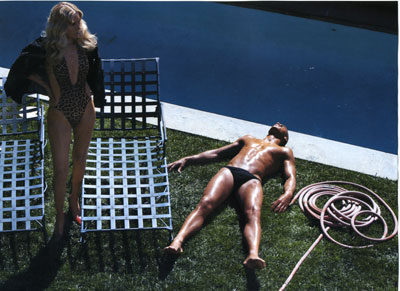 Kimberly and Alana Stewart/ Nous ( LA) Chad White/Major (NY) Nous (LA).Ph. Steven Klein. L'Uomo Vogue June 06
As fate would have it the June "LA Portfolio " edition of L'Uomo Vogue, previewed earlier on OTM is going down in the record books as a must-buy collectors issue.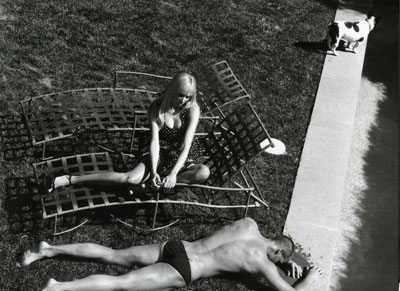 Maybe it's the fact that it's an all-Chad-White, all-the-time blockbuster or maybe it's the hilarious cameos by the likes of Nous' brilliant Kimberly and Alana Stewart and then again perhaps it's because the editorial re-do of the seminal movie "The Swimmer" is striking some serious chords for us right this minute .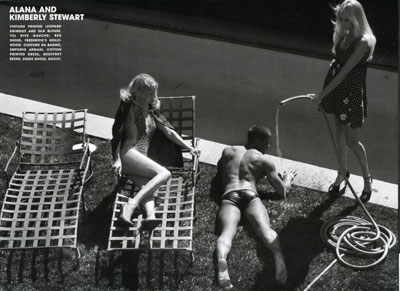 Suffice it to say Mr White is being sped into MDC' s Top 50 Men's countdown even as we speak.