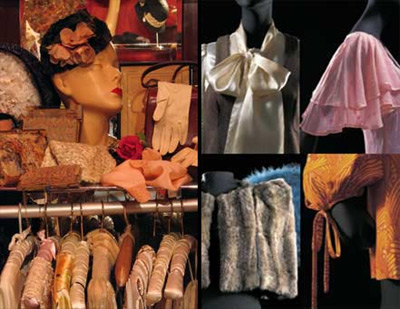 Photo from the Vintage Modes Web site, Images by Photographer ©Sian Irvine, taken from the book Biba-The Biba Experience
Really, I mean it – at the Vintage Mayfair in London, everything from Biba to Ossie Clark to Mary Quant to Dior (and more) will be there. Prices start at £5 and go upwards, so there really will be something for everyone. And the best thing about vintage shopping – you never know what you may come out with – it's totally unpredicatable. So make some time this Sunday, and head down there.
The fair runs from 12-6pm on Sunday May 21 at The Music Room, Grays Antique Market, 26 South Molton Lane, London, W1. The nearest tube is Bond Street and entrance costs £5 or £3 for students with ID.
For more info go to » www.vintagemodes.co.uk