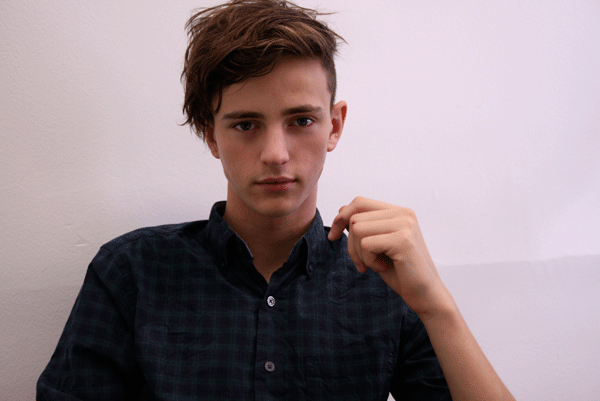 Alex Dunstan/Select Model Management. Pol: MDC
In the 6 short months that Mr Dunstan has been modeling, Hedi Slimane, Another Man, Topman, Dazed & Confused and Vogue Hommes Japan have all rallied to book this young English man. Imbued with a quiet self assurance and lithe athletic frame, the Londoner has a presence that the camera (and we) just adore. We talked to him about his unique haircut (from the Hedi/Another Man shoot) and what he thinks about New Yorkers.
Get the Flash Player to see this player.
Related posts:
This post's tags:
Alex Dunstan
,
Select Model Management
31 Comments
Post a Comment:
Related posts:
Get all the latest scoops first, follow us on:

twitter: @models

models.com on facebook

email newsletter