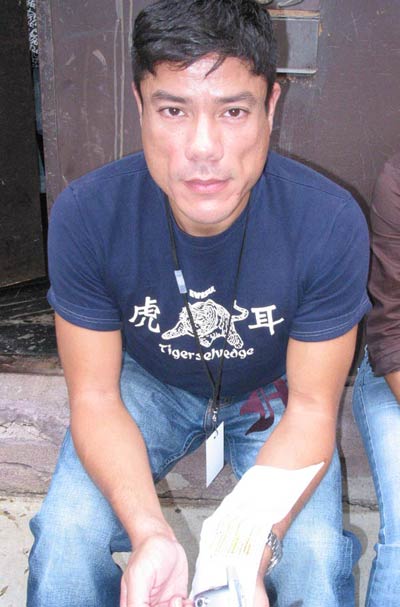 Casting Director, John Pfeiffer is one of the central hubs that keeps the insane wheel that is Fashion Week turning. Even with a ten client load of shows Pfieffer caught up with MDC's Betty Sze to give a little insight into his challenging trade.
MDC: What shows have you worked on this week?
JP: In Style, Fashion Rocks, Luca Luca, Oscar de la Renta, Behnaz Serafpour, Nanette LePore, Michael Kors, Lela Rose, Donna Karan, LAMB.
MDC: You seemed relaxed during the frenzy of show week. How do you do it?
JP: Everything was well spaced and the schedule worked out. I have longer term relationships with many of the designers. For example with Michael Kors and Donna Karan, I've worked with them for about 10 years so the casting process is much easier. I know what they like and what works for them. Laying the groundwork is important so that when you get into the week, as much as possible is already done. I see girls year round, I know the direction the designers are going. I don't have big casting calls but the new girls do get a fair shake with me.
MDC: Speaking of new girls, are there any that stand out this season?
JP: For me, Freja (with IMG); I'm living for Freja, she's such a nice girl, too. Also, Izabel from One Mgmt. They're both opposite ends of the spectrum but they work for me. Sasha from IMG is having a great season too.
MDC: What was very exciting for you this season?
JP: I was super excited to do Oscar de la Renta. It was my first time doing it and I was thrilled to get it. He's such a gentleman. Everything you perceive that house to be, it is. It's super elegant and professional.
MDC: Thank you for your time!
JP: You're welcome!