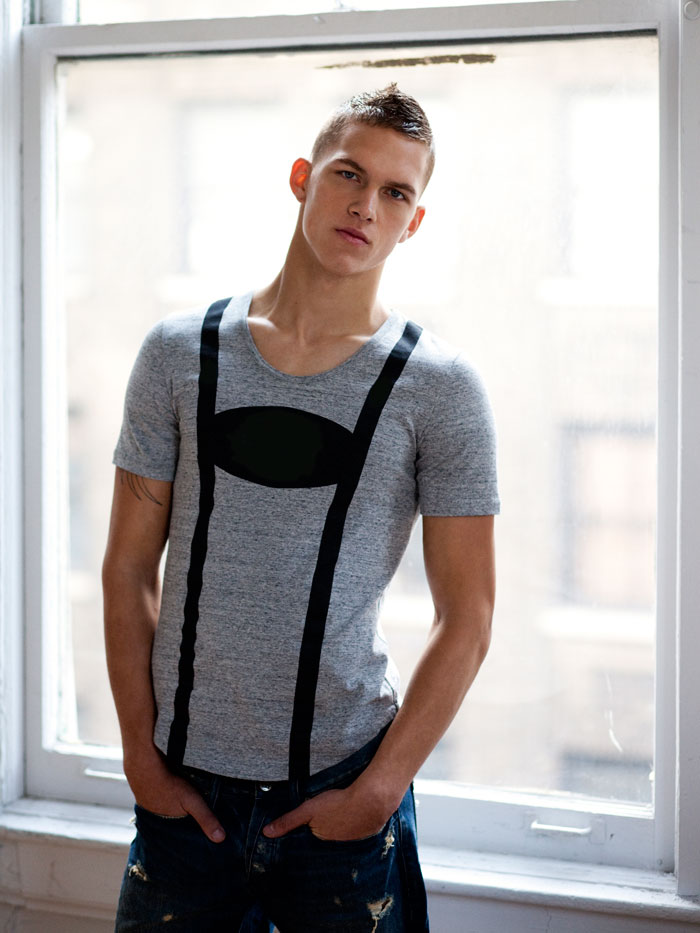 Ph: Greg Vaughan
We at Models.com and the rest of the fashion industry were shocked and saddened to hear about the untimely death of Dmitriy Tanner. His work as a model was of the highest caliber but they were dwarfed by his contributions to his community as a loving son, husband, brother and to his country as a U.S Marine.
Jason Kanner, from his NY agency Soul Artist Management says: "Dmitriy was the first guy that we signed when I opened Soul. He was a gentle and sweet young man with impeccable manners. We will miss him and never forget him."
Our deepest condolences to the Tanner family and all those who were touched by Dmitriy during his too brief time with us. The official family statement is below.
Family Statement: At 1:05am on Thursday 26 September 2013, Corporal Dmitriy N. Tanner was involved in a single rollover accident on Marine Corps Base Camp Pendleton. He was ejected from the vehicle and was further air transported to be treated for his injuries. It is confirmed that there was no alcohol or drugs involved in this accident. Corporal Tanner passed away on Saturday 28 September 2013 at 6:50pm. He is survived by his wife Cherie M. Tanner, his brother James R. Tanner Jr, and parents Ray and Michaela Tanner.