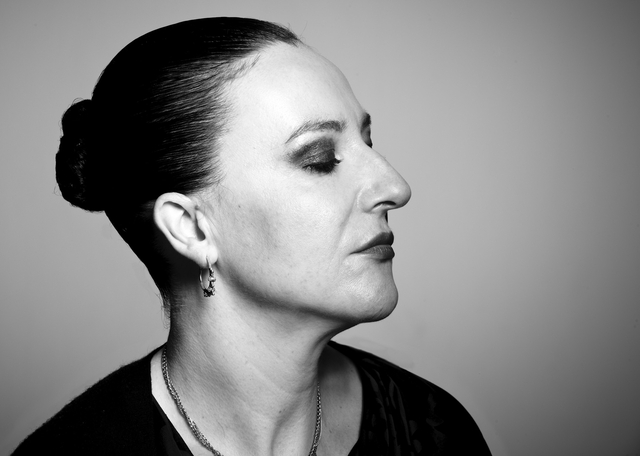 Sophie Théallet, photograph by Tiziano Magni
When it comes to rarified fashion awards, none is as storied as the International Woolmark Prize. Famous for launching the careers of industry legends like Karl Lagerfeld & Yves Saint Laurent, the Woolmark – which hasn't been handed out since 08 – recently went to the talented, Sophie Théallet. Judges Narciso Rodriguez, Sally Singer, Bergdorf Goodman's Linda Fargo and the CFDA's Steven Kolb, chose Théallet's elegant knitwear for the top honors and presented the designer with not just $100,000 in winnings, but also a chance to compete for the Woolmark on a global scale. Théallet is no stranger to awards – back in 2009 she went home with the CFDA's Fashion Fund award – but the Woolmark holds a personal importance to the designer, whose grandfather owned a knitwear factory. MDC spoke to the influential designer about what it means to win and where her ever evolving brand is headed next.
MDC: What does winning the Woolmark prize mean to you?
Sophie Théallet: It means the world to me and to our supporters. I am honored to receive this prize especially within a group of terrific designers.

MDC: Does this mean were going to see even more knits on your runway?
Sophie Théallet: Yes, we have been consistently building up our knitwear collection with a great response and will continue to broaden our offering.
MDC: How does it feel to be in the same company as previous winners like Yves Saint Laurent & Karl Lagerfeld?
Sophie Théallet: It's very surreal and even intimidating to be associated with these legends.
MDC: What is it about knitwear that you think women respond to?
Sophie Théallet: Since day one, babies are wrapped in blankets. I think that knitwear has a very innately comforting feeling. As a women, it can be very sexy and sensual as well.
MDC: Now that you've won this landmark prize, what is next for the Sophie Théallet brand?
Sophie Théallet: We will continue doing our best to offer clothes that make women feel special, sensual, chic in a non-chalant way …