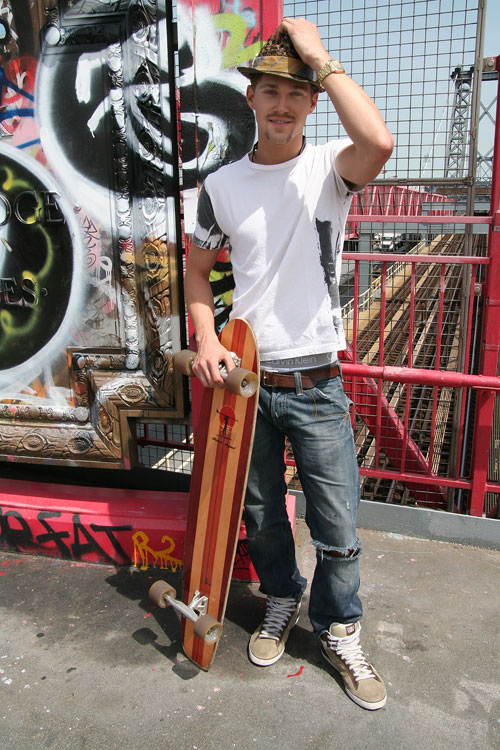 Travis/Major Model Management. Photo: MDC.
Modelstyle: Our favorite models with style
Model: Travis Davenport
Wearing: A white t-shirt that I painted; G Star jeans that I've worn the hell out of (I fell off of a skateboard in Amsterdam and busted this hole in it). Sneakers are Elements. Hat: a shout out to the Goorin Brothers. They make awesome hats, they're based in San Franciso and are 3rd generation haberdashers. Sunglasses- Carlo Pignatelli. I always wear a watch, this one is by Nixon, which is a surf/watch company. Belt- I found on the floor of my bedroom 10 years ago. Skateboard is Surf One's Robert August.
Where: The middle of the Williamsburg bridge
Why: Look around! Come up here, you'll know why! Bring a skateboard.
Video: Travis in action