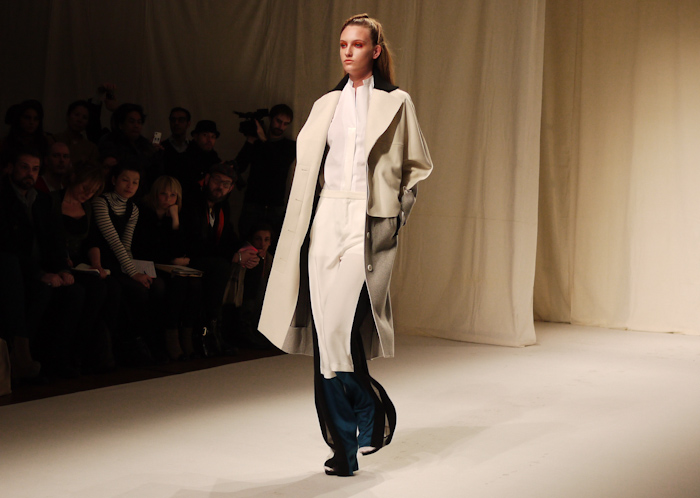 Commuun Fall/Winter 2011
Text: Janelle Okwodu / models.com
Photos: Stephan Moskovic /models.com
Commuun's Kaito Hori and Iku Furudate understand that good design doesn't need to shout to get noticed. The duo's deceptively simple fall collection focuses on the essentials; black, white, primary brights and a blend of textures. Shiny and matte black paired together always looks good and never more than in Commuun's minimal ensembles. There is a great deal of beauty to be found in their clothing; particularly those incredible striped pieces that tread the line between elegant and abstract.