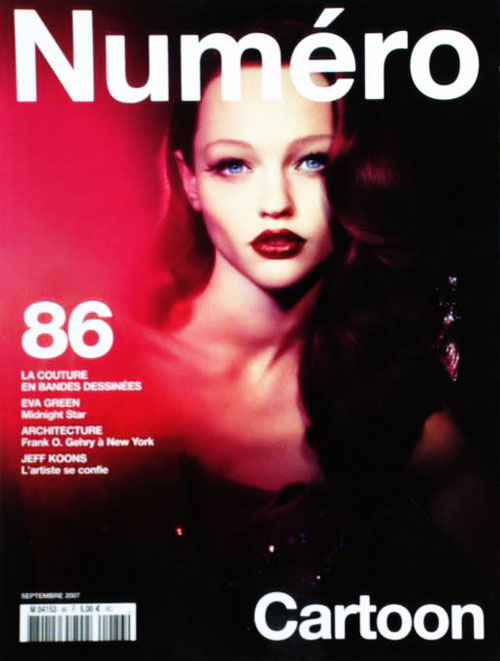 Sasha/IMG. Numero September 07 courtesy of IMG
She's been the face of Prada for two years now and now the girl known for her haute editorial appeal is beginning to blossom before our very eyes as a crossover beauty. Says who?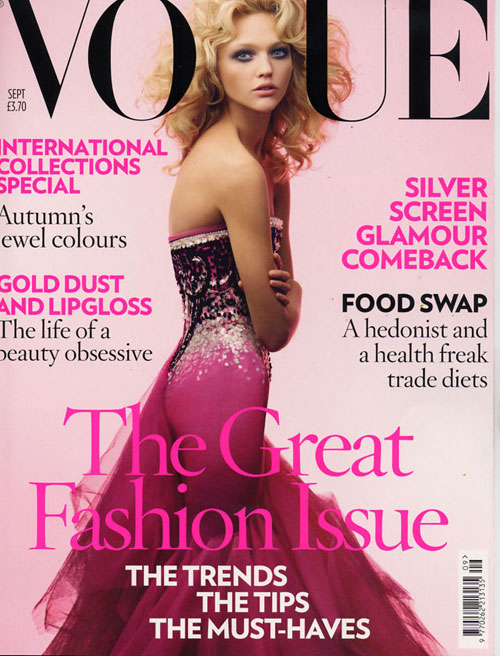 Sasha/IMG. British Vogue September 07 courtesy of IMG
How about the four magazines that has Sasha highlighting their covers for September. In addition to the Numero and British Vogue, look out for the Japanese and Russian Vogue covers speeding to a newstand near you.