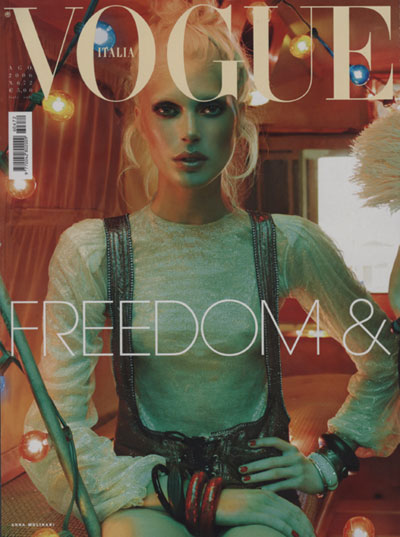 Iselin/Women. Photos : Steven Meisel for Vogue Italia August 2006
The incredible Iselin keeps speeding up the editorial and campaign charts, adding this scorching new Vogue Italia cover to her CV.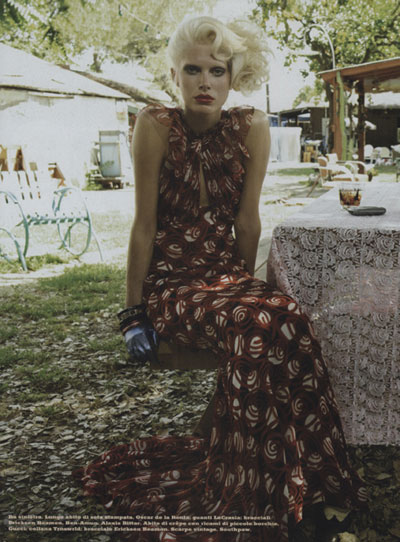 Which just goes to prove that the really good models of the trade learn to refine their movements and poses shoot after shoot after shoot. She's long distance now!