You have to hand this much to Mc Squared's Jean Luc Brunel. He's certainly living out that Frank Sinatra anthem "My Way" to the hilt. Choosing to fly in 47 girls from around the world, plus their mother agents and the MC Squared support staff to Quito, Ecuador (sitting at 9542 feet in the Andes chain, twice the height of Denver, Colorado) is the epitome of "off the beaten fashion track".
But as it usually does, the unorthodox worked beautifully for Mr. Brunel with the quality of the girls in the Models New Generation competition signaling a major resurgence for the MC2 stable. Eastern Europe and Russia is still pouring out the runway perfect girls right this minute but there were quite a few pleasant surprises from the Scandinavian territories as well as the Dominican Republic.
From the preliminary morning session to the extravagant night finale in the middle of Quito's historic centre, MDC was there to give a judge's POV of the Models New Generation 2006 proceedings.

Sweden's 14 year old Hanna Rosqvist is almost 5′ 9″ . She made a massive impact at the prelimary judging and placed third overall. It'll be very interesting to watch how she grows up.

Marina Latos from Isreal walked with effortless poise

Also hailing from Sweden was 16 year old Paula Magyar

Emmeline Knudsen from Norway was one of the sweetest and most focused girls.

Seconds before this snap, Kelli Ilves from Estonia broke into tears when talking about her recently deceased father but recovered nicely for the camera.

Canada's Dana Wright, had quite a few judges rooting for her effortless sense of latter day cool.

We adored future star, Avril Anatairy from the Dominican Republic because of her Shari Belafonte-esque beauty and this ability to smile from the heart. She goes on our Future Watch list!


Viktoriya Maksim is barely 14 and hails from Uzebekistan. She walked with an elegance years more mature than her actual age yet squealed like a kid when she made the Top 25. She would eventually tie for fifth place with Germany's Franziska Rex (prompting even louder squeals).


Another 14 year old, Uzbekistanian Mariya Kalasnikova had this natural quiet elegance that could be fashion perfect once she matures.

The eventual winner Ginta Lapina from Latvia was quiet and reflective during the morning session. Little did she know she was 9 hours away from the top slot.


Jenny Sinkaberg from Norway had a very unique feel. It was icy but rock n roll and we liked it.

Speaking of cool, Jondra Dziaugyte just had that elusive, exclusive IT factor without effort and nabbed 4th place.


Ecuador's top contender Carolina Gaiten had a bad cold but we really appreciated that she made an effort. You gotta love a 16 year old in a floor length 70's muumuu!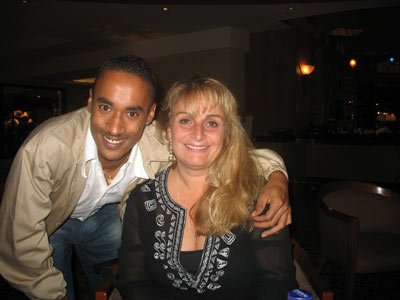 Mc Squared Miami's bon vivant Khalid Salaam and International Scout par excellence Capucine Castes at a pre-finale dinner.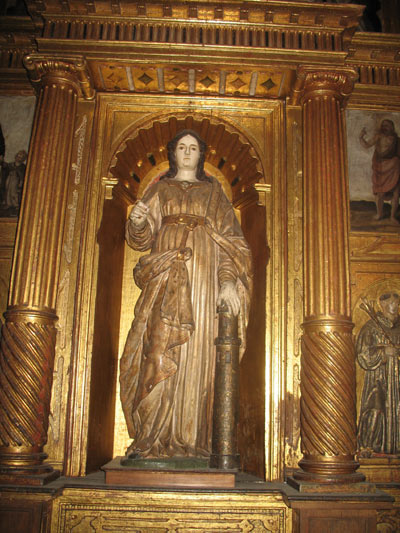 The baroque splendor of the 17th century "Old Town" Catholic church that led to the venue's finale in La Plaza San Francisco was breathtaking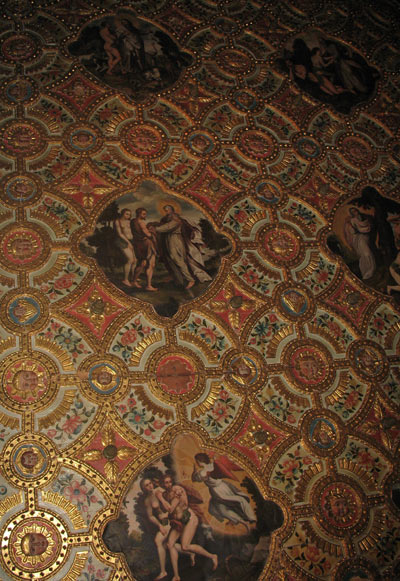 A detail of the church's embellished ceiling. All that gold gilt could very well convert a devoted minimalist.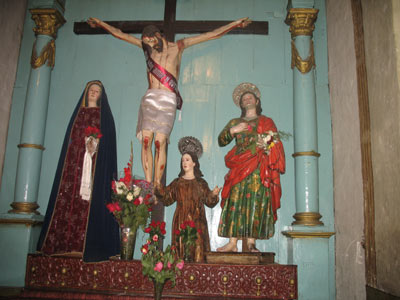 The juxtaposition of these religious tableaus and the backstage mania of the Models New Generation 2006 Finale made for an interesting experience.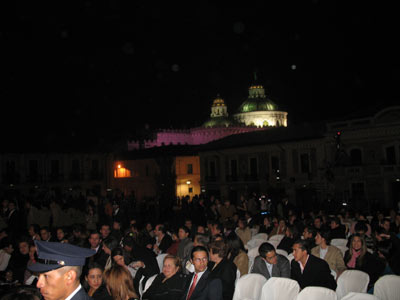 The Quito audience sits en la plaza San Francisco in the middle of "Old Town", a fantastic concentration of four hundred years of religious archictecture including convents, churches and schools.


Barbados' Chanelle King leads the girls in the introductory segment of the finale. She walked impeccably!

Second place winner Marta Stempniak was amazing on the catwalk at the finale.

China's Wu Ting Ting rocks it out in a fashion segement featuring Ecuadorian designers.


The girls huddle over the monitors as the final 5 are announced.

Ginta Lapina sheds tears of joy as she nabs first place and a $300,000 modeling contract.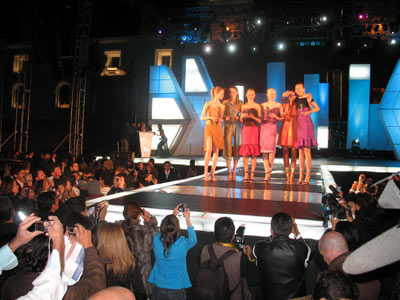 The media swarms the top girls!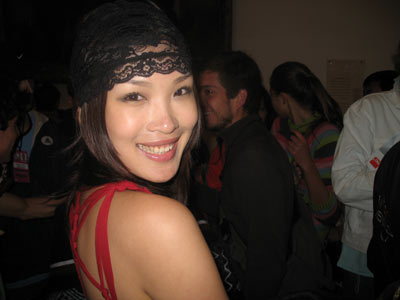 Fellow judge, Chinese TV host Jill Tong sparked a media frenzy with her beauty and style.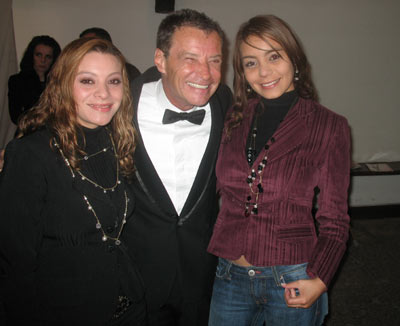 Bon vivant extraordinaire Jean Luc Brunel photo-opping with two local celebs. Jean Luc had everyone laughing all weekend with wild tales of his morning helicopter trips to the middle of the Amazon jungle to hang out in an indigenous Indian village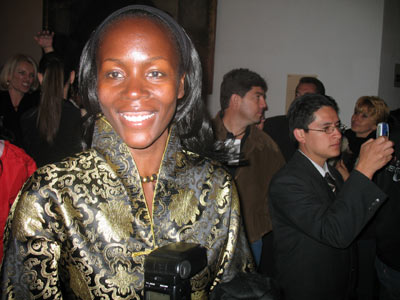 Another judge, Tyler Media's gorgeous Christie Denham on assignment for Sky TV had the local media shooting her as much as they were shooting the models, post-show.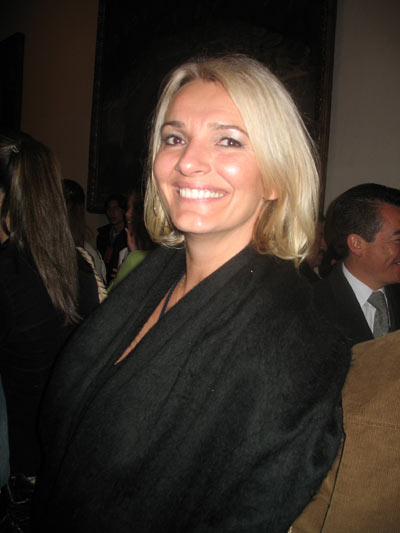 Here's a scoop! Nathalie Bernier formerly of Next and Elite is headed to MC2 NY with a new divison packed with stunning new girls. Stay tuned to OTM for all the details!


A farewell view of The Andes before heading back to a sweltering NY summer.