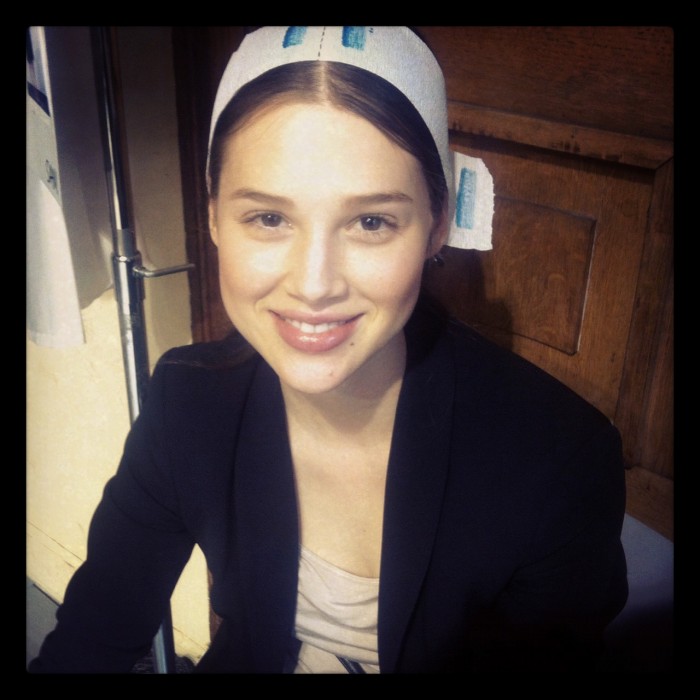 The beautiful Anais Pouliot backstage at Sharon Wauchob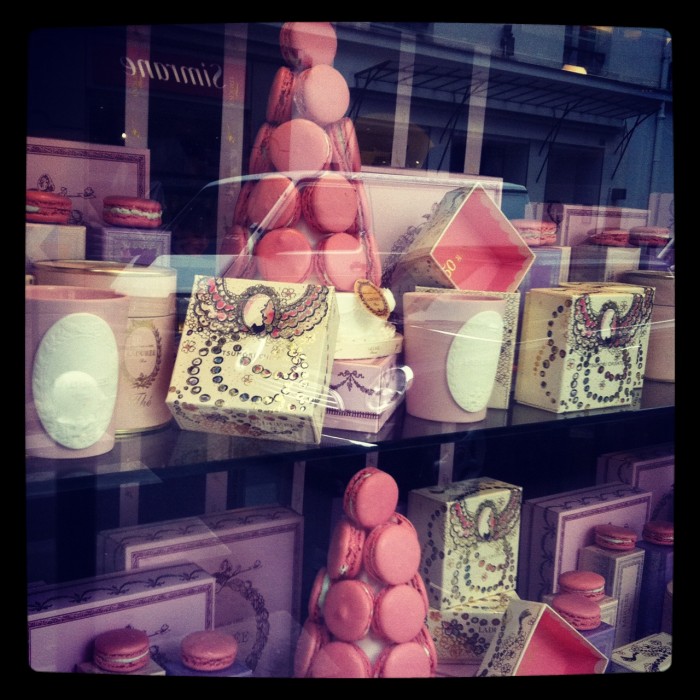 Never too early to pop in for some macaroons at Ladurée, couldn't resist peeking in for a little bite before call time.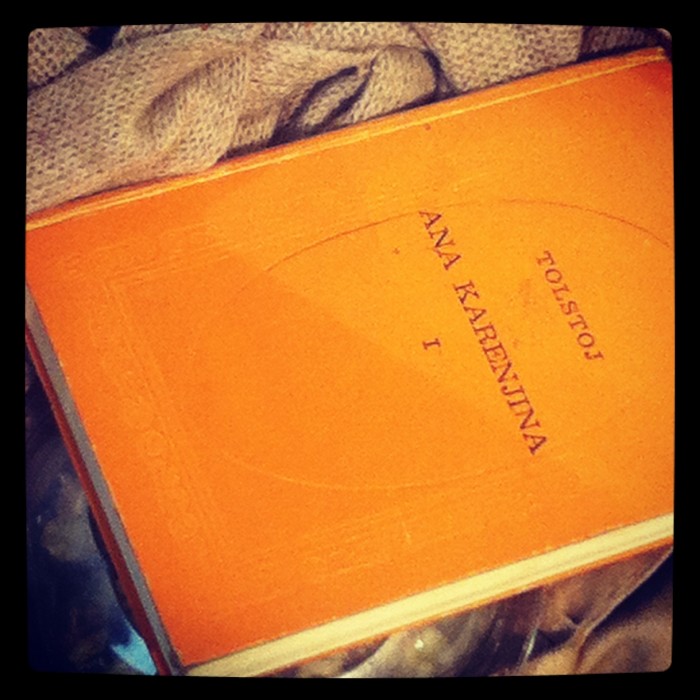 Backstage at Sharon Wauchob we saw some serious literature laying around and we wondered who was tackling Tolstoy in between shows.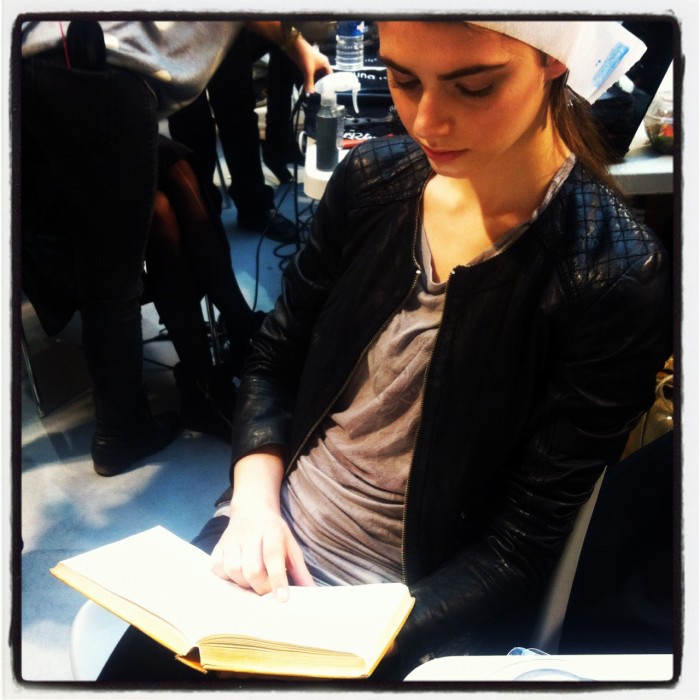 Turns out it was the lovely newcomer, Anja Cihoric. We've said it before, but we'll say it again, beauty and brains are the ultimate combo.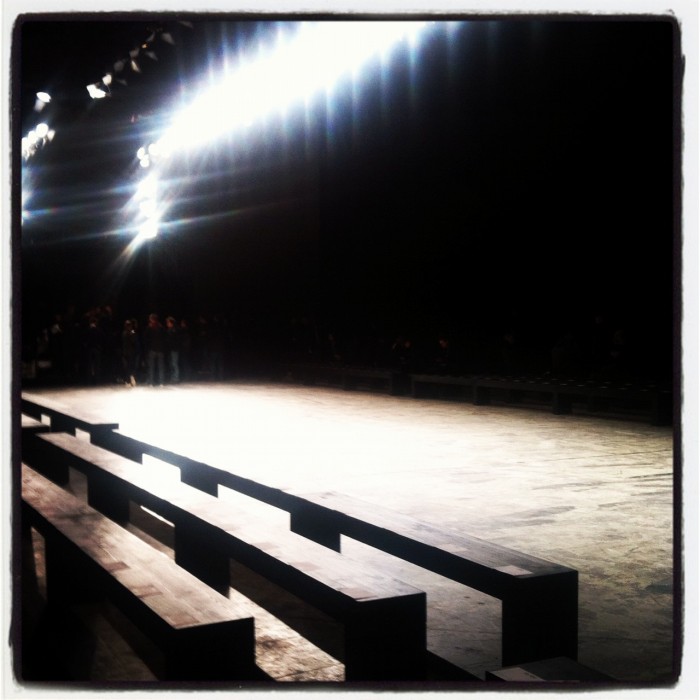 Then off to the fittingly dramatic location for Rick Owens's fall show.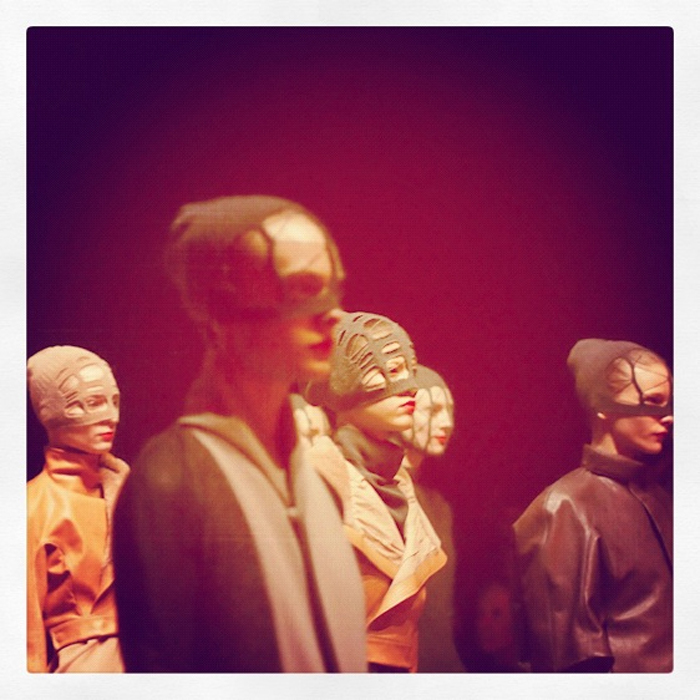 The show itself was as dark and intense as you'd expect with Zebra Katz blaring as models stomped down the runway in netted ski-masks.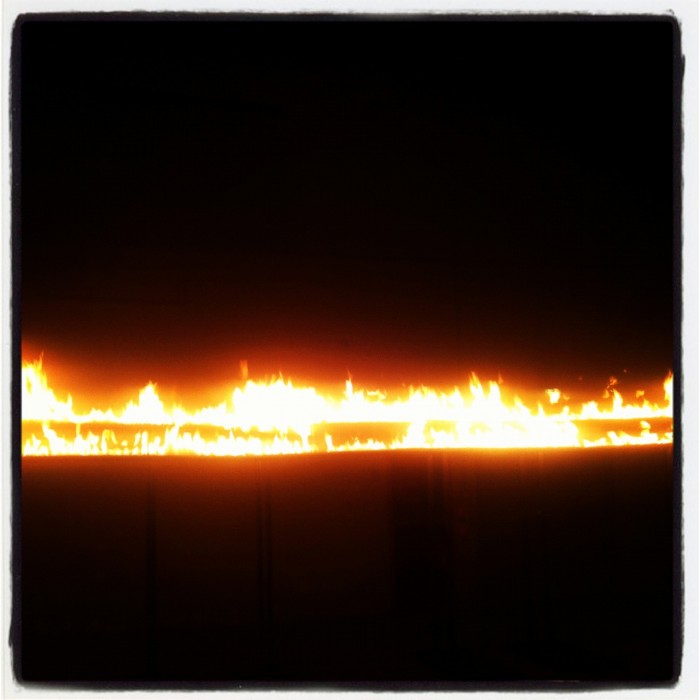 And lest we forget, there was a whole lot of fire too.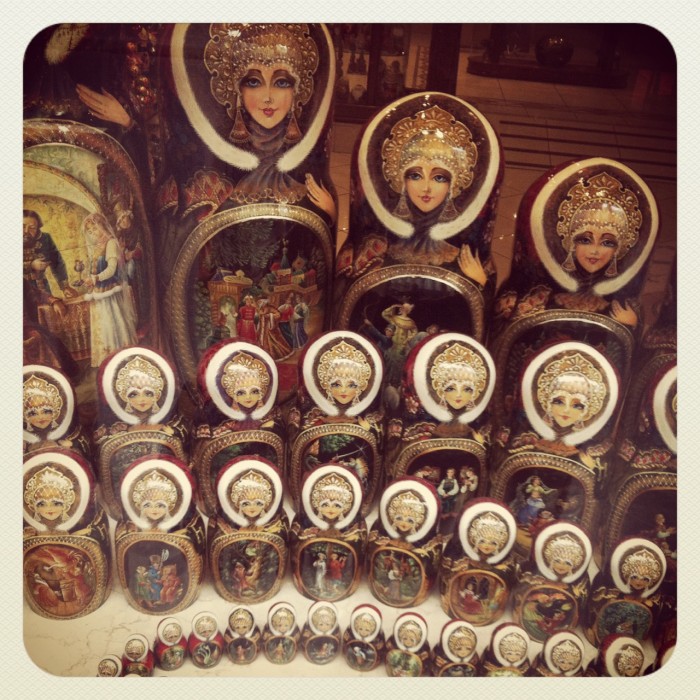 You never know what you'll find in Paris' numerous shops – stroll down Rue Royale and you might stumble on the ultimate set of Matryoshka.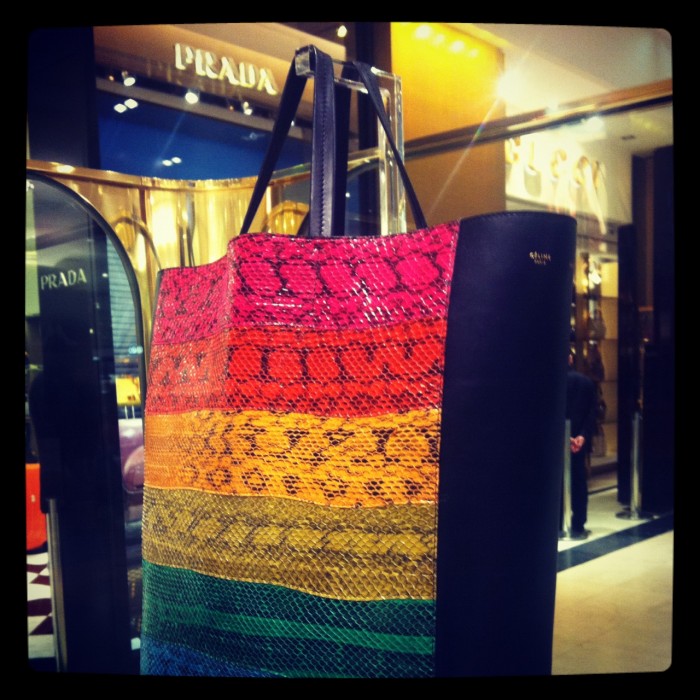 Or you might pass through the Galleries Lafayette to find a wealth of Celine. The rainbow python manages to be completely over the top yet minimal enough to bear the Celine name. Is the bag we went home with? More on that later…