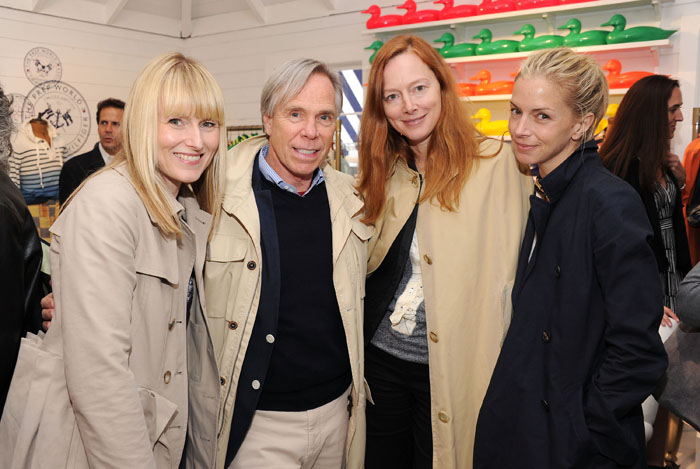 Teen Vogue's Amy Astley and Vogue's Meredith Melling Burke with designer Tommy Hilfiger. | Image Credits – 1st photo Courtesy of Tommy Hilfiger / Jamie McCarthy, Dimitrios Kambouris, Theo Wargo, additional photos Janelle for Models.com
Tommy Hilfiger brought the Hamptons to Manhattan last night, at the launch of his Prep World pop up shop in the Meatpacking district. We've seen plenty of pop up shops over the years, but transporting an authentic beach house to the cobblestone streets Gansevoort Plaza takes the cake!
Guests were treated to pieces from Hilfiger's Prep World capsule collection, which takes his relaxed, American sportswear aesthetic and translates it into casual pieces for men, women, children and home. Fresh off the heels of the brand's 25th anniversary, the collection seems to express everything Tommy is about and the VIP party hosted by Hilfiger and Official Preppy Handbook author, Lisa Birnbach was a fitting celebration. Everyone from John Legend to Jessica Stam came out in support of Tommy!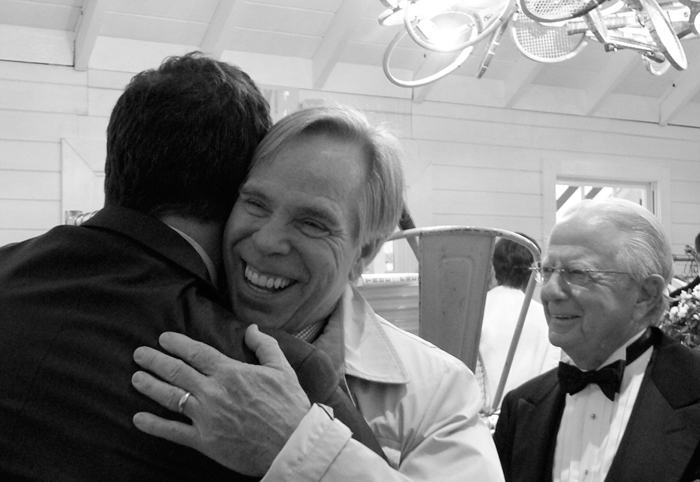 Tommy greets designer Kenneth Cole with a big hug!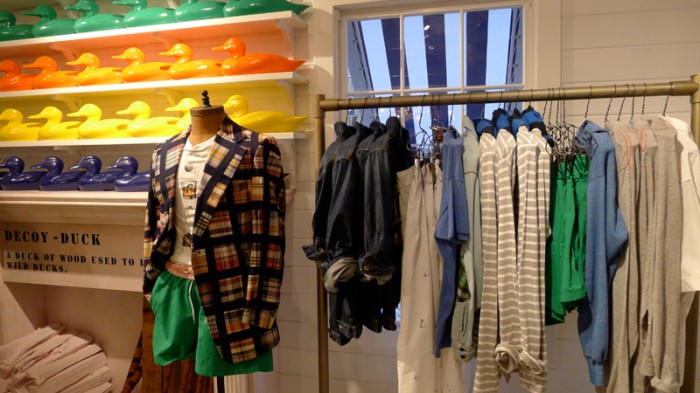 In keeping with the preppy theme the pop up boutique features prep staples like madras and stripes.
A bevy of Hilfiger beauties, Tommy and Dee with  Jessica Stam, Jessica Szohr.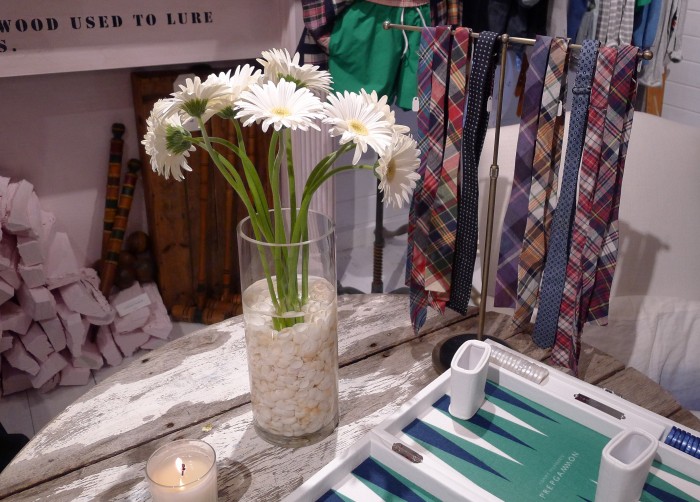 You can't be a prep without a good game of backgammon.
The lovely Jessica Stam, always one of our favorites.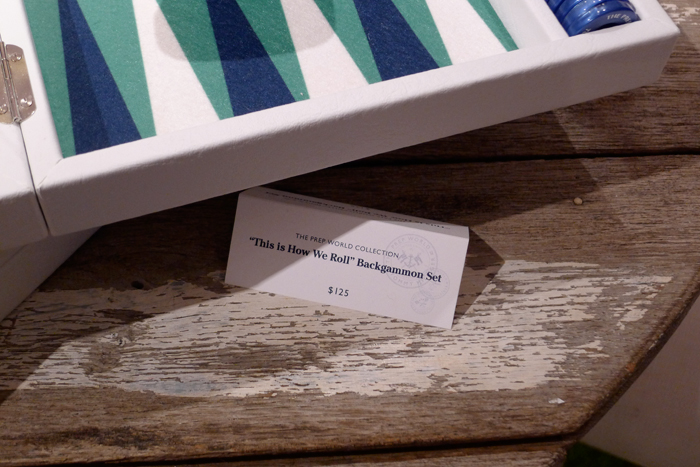 Looking around the shop we were amused by the cute captions and quirky names for little items.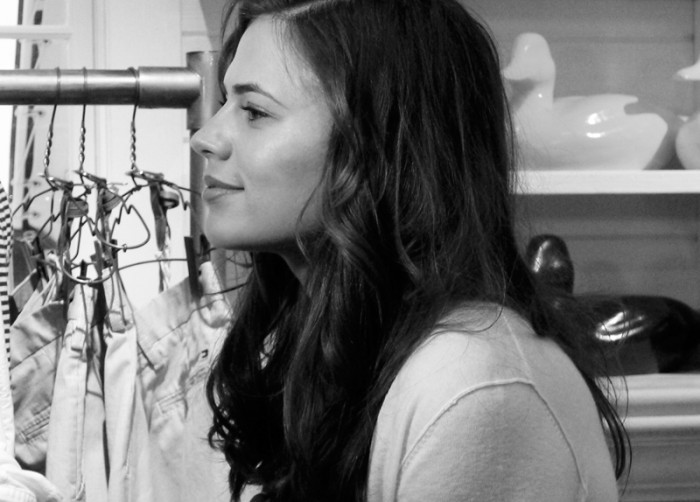 It Brit actress, Hailey Atwell popped into Prep World while we were there.
See how the prep world house came together and view exclusive footage from the party.