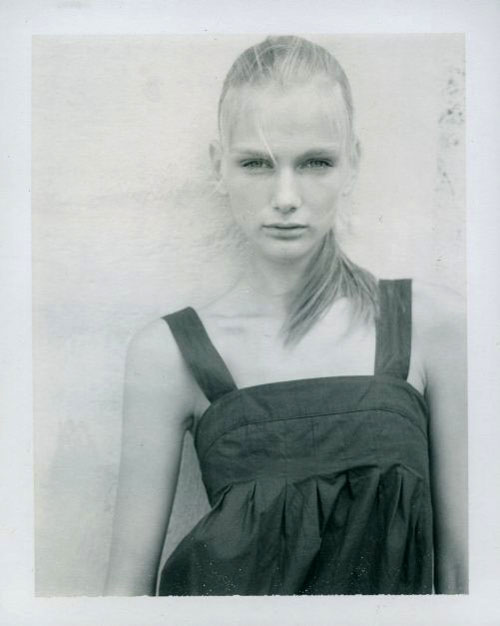 Zuzana Straska/DNA Models. Polaroided exclusively for MDC courtesy of DNA Models
Freshness, clarity and a sense of endless possibilities. These are the qualities a first season sensation is supposed to bring to a directional catwalk and our latest Top 10 Newcomer has this in spades.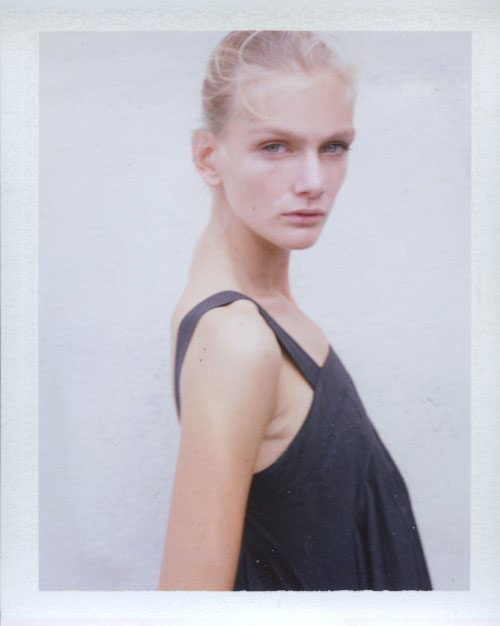 At 17, Zuzana has the kind of pristine sleekness that is a trademark of DNA and this is exactly the kind of girl that this NY shop excels in branding to blue chip clients. She has not been exposed arbitrarily but reserved only for those clients who represent the highest ideals of fashion. Rest assured, virtually everyone of said blue chippers are bidding for the services of this young woman from Zlin, a little city in the east of the Czech Republic.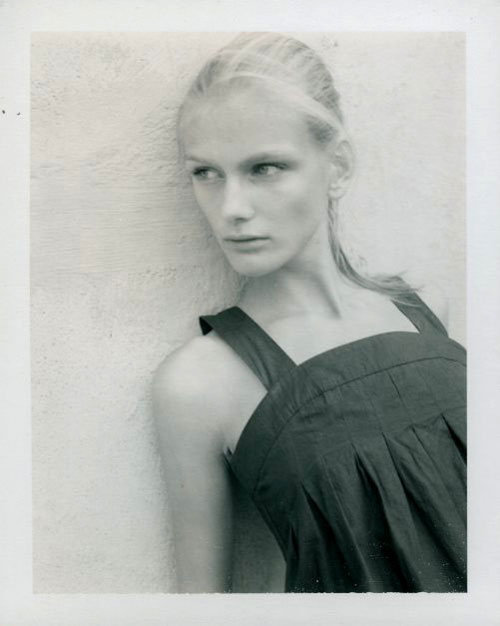 We'll remain discreet but our early warning system of significant casting directors is flashing serious must-have status on this girl. Zuzana as she sits in the midst of the booking storm muses "I am so happy. Everything is going fast with so much excitement".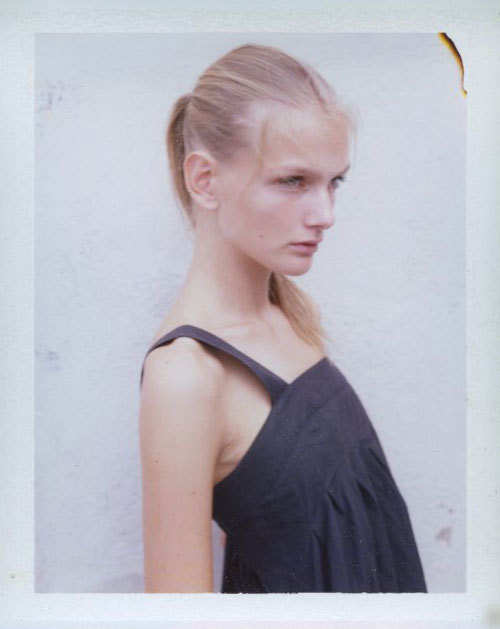 As these polaroids testify, if clean, rich, pure and new is what you're filtering for, then this girl is exactly that. By the time the fashion caravan get to Paris, you'll see exactly what we mean!