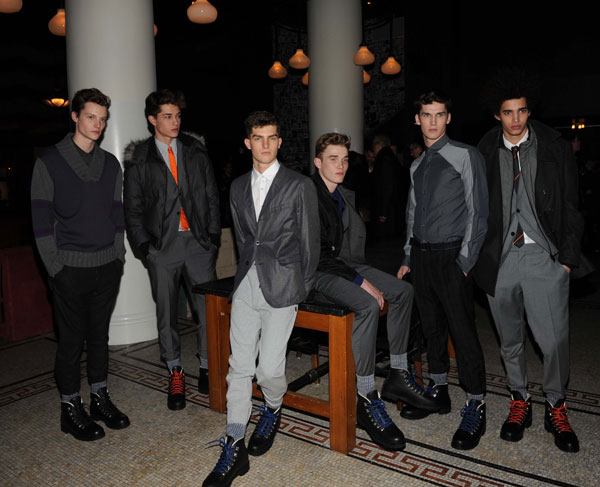 DKNY MEN F/W 10 presentation. Image courtesy of DKNY MEN.
Last night, Donna Karan kicked off fashion week F/W 2010 showcasing her DKNY MEN's collection in an intimate presentation at the ACE Hotel. Doing what the brand does best; timeless, wearable pieces with urban sophistication suitable for any situation (think casual wear to suits), the presentation was an ideal way to see the clothes up close and personal. Photographer Kevin Tachman, exclusively for MODELS.com, captured some of the top male faces in the world relaxing in the elegant environment.
(All images below Kevin Tachman exclusively for MODELS.com)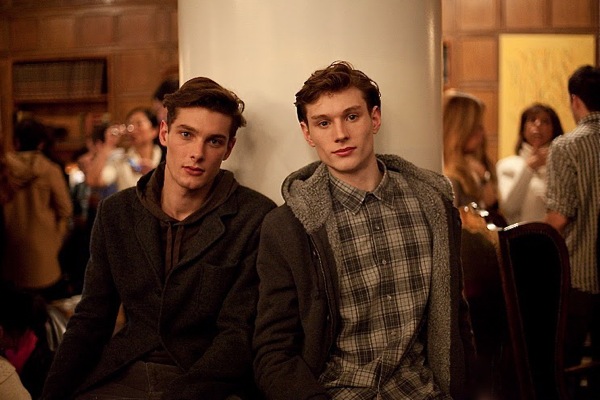 James Hampson and Aiden Andrews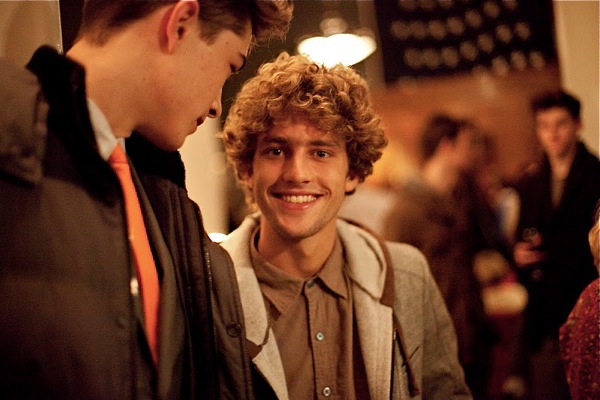 Max Motta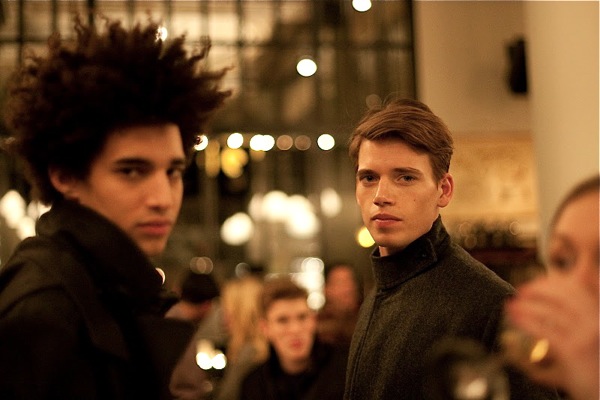 Luis Borges and Mark Cox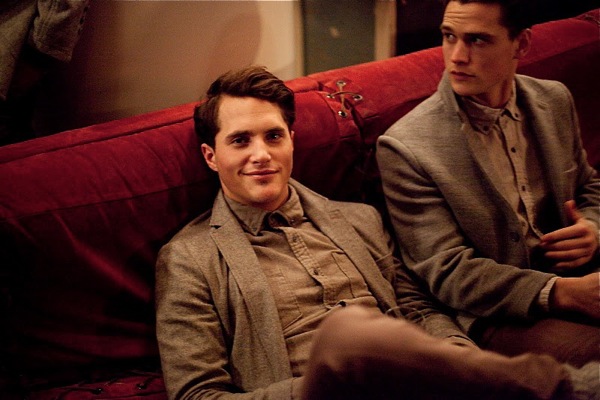 Ollie Edwards and Guy Robinson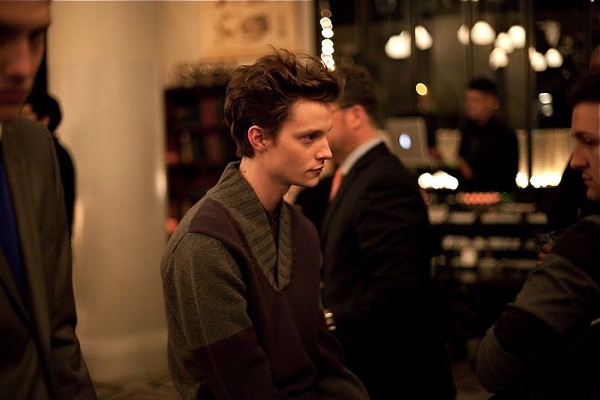 Matthew Hitt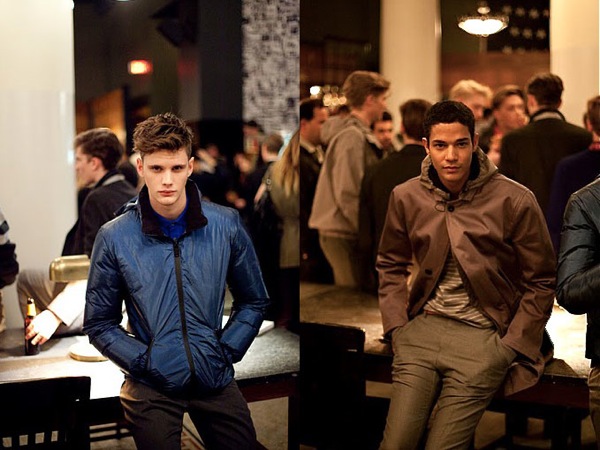 Joan Pedrola and Rene Rodriguez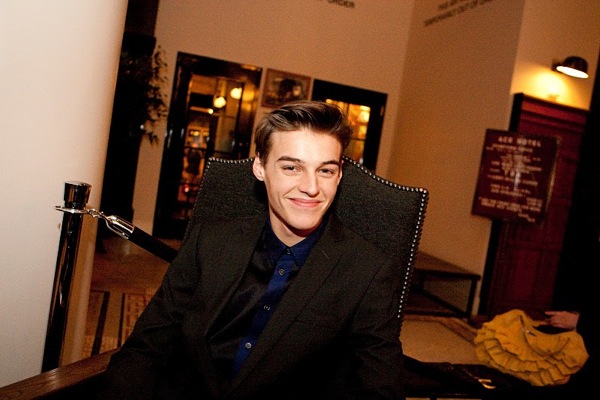 Robbie Wadge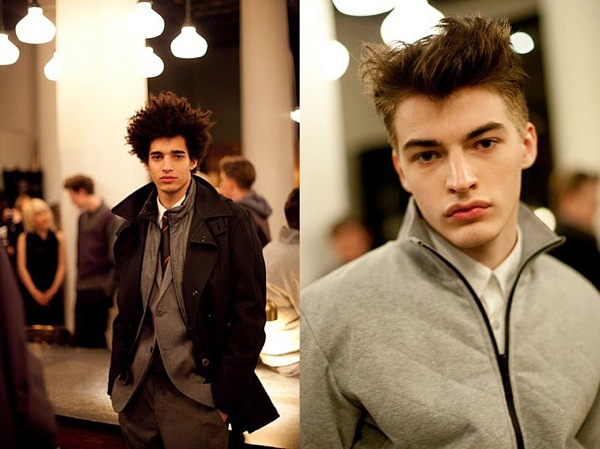 Luis Borges and Michael Elmquist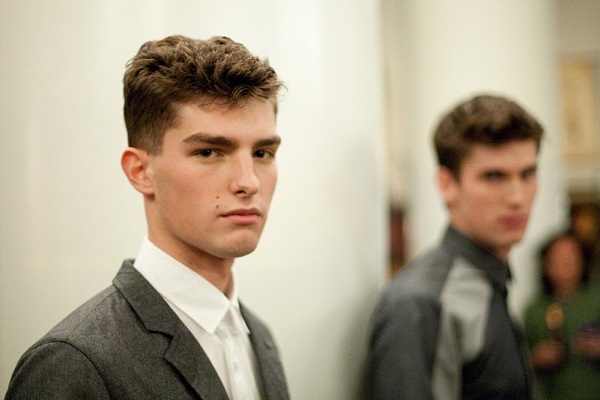 Paolo Anchisi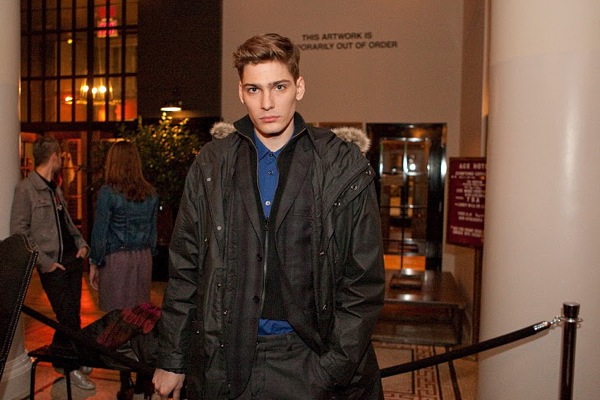 Fresh young face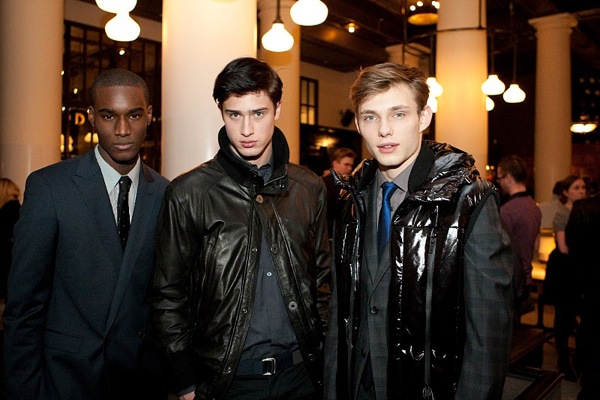 New face Corey with VNY,Aram Gevorgyan, Stas Svetlichnyy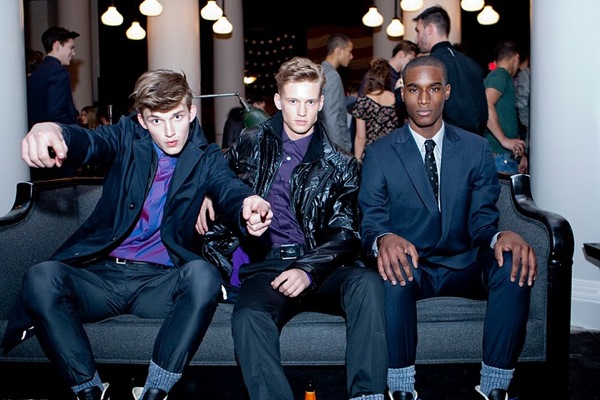 Charlie Westerberg, Alexander Johansson and Corey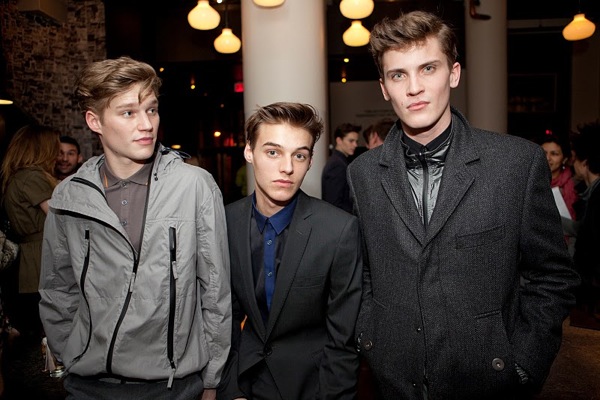 Stephan Haurholm, Robbie Wadge, William Eustace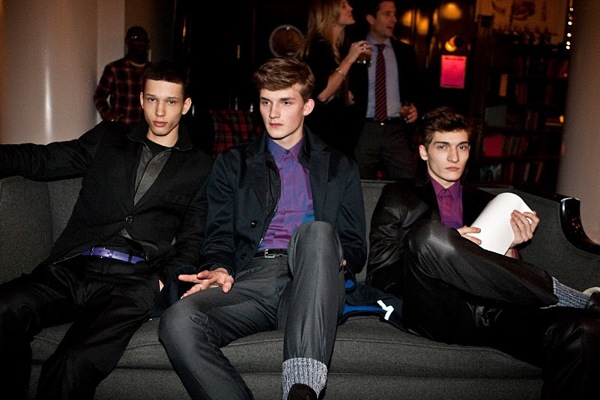 Abiah Hostvedt, Charlie Westerberg, Matvey Lykov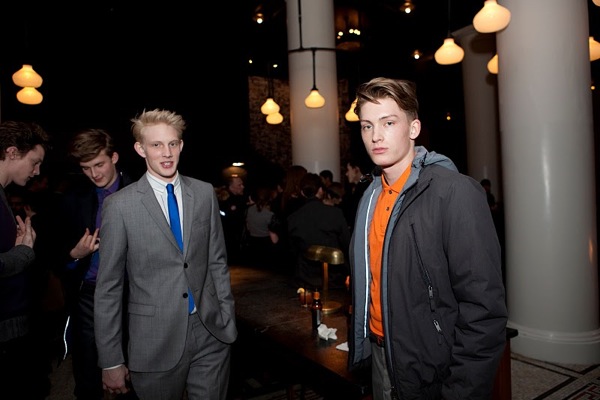 New faces Anthony and Pavel with NY Models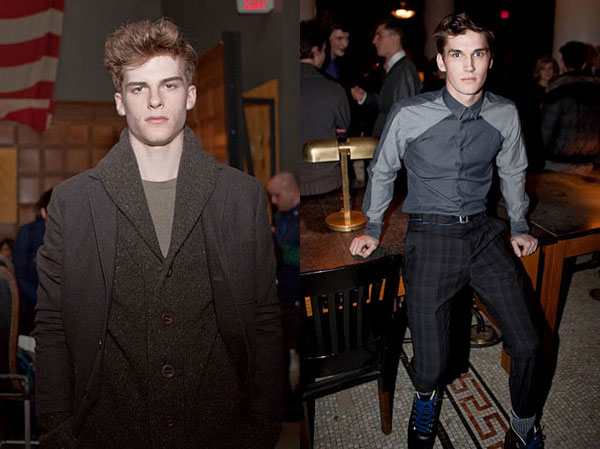 2 fresh young faces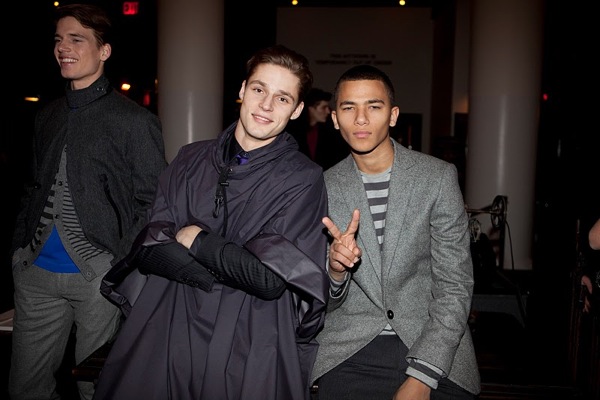 Mikus Lasmanis and Keith Hernandez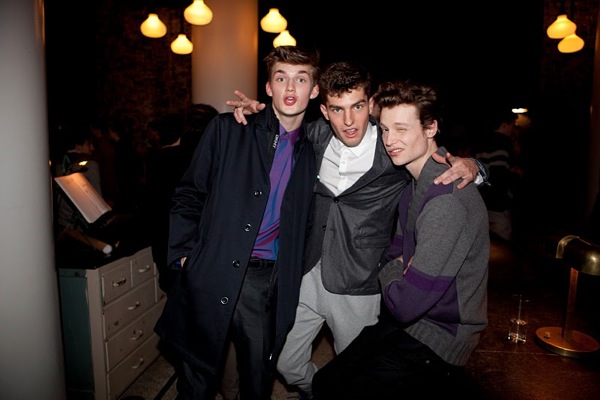 Charlie, Paolo and Matthew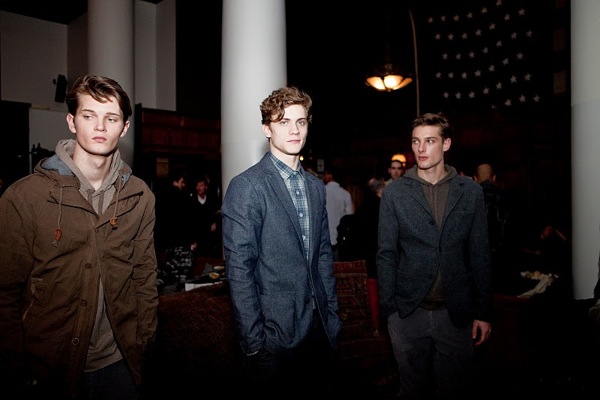 Roy Pratt, AJ Abualrub and James Hampson.
Related posts:
This post's tags:
Abiah Hostvedt
,
Aiden Andrews
,
AJ Abualrub
,
alexander johansson
,
aram Gevorgyan
,
Charlie Westerberg
,
Guy Robinson
,
James Hampson
,
Joan Pedrola
,
Keith Hernandez
,
Luis Borges
,
Luiz Afonso Schwab
,
Mark Cox
,
Matthew Hitt
,
Matvey Lykov
,
Max Motta
,
michael elmquist
,
Mikus Lasmanis
,
Ollie Edwards
,
Paolo Anchisi
,
Rene Rodriguez
,
Robbie Wadge
,
Roy Pratt
,
stas svetlichnyy
,
Stephan H
,
Stephan Haurholm
,
William Eustace
11 Comments
Post a Comment:
Related posts:
Get all the latest scoops first, follow us on:

twitter: @models

models.com on facebook

email newsletter