Posted by Stephan Moskovic | July 15th, 2010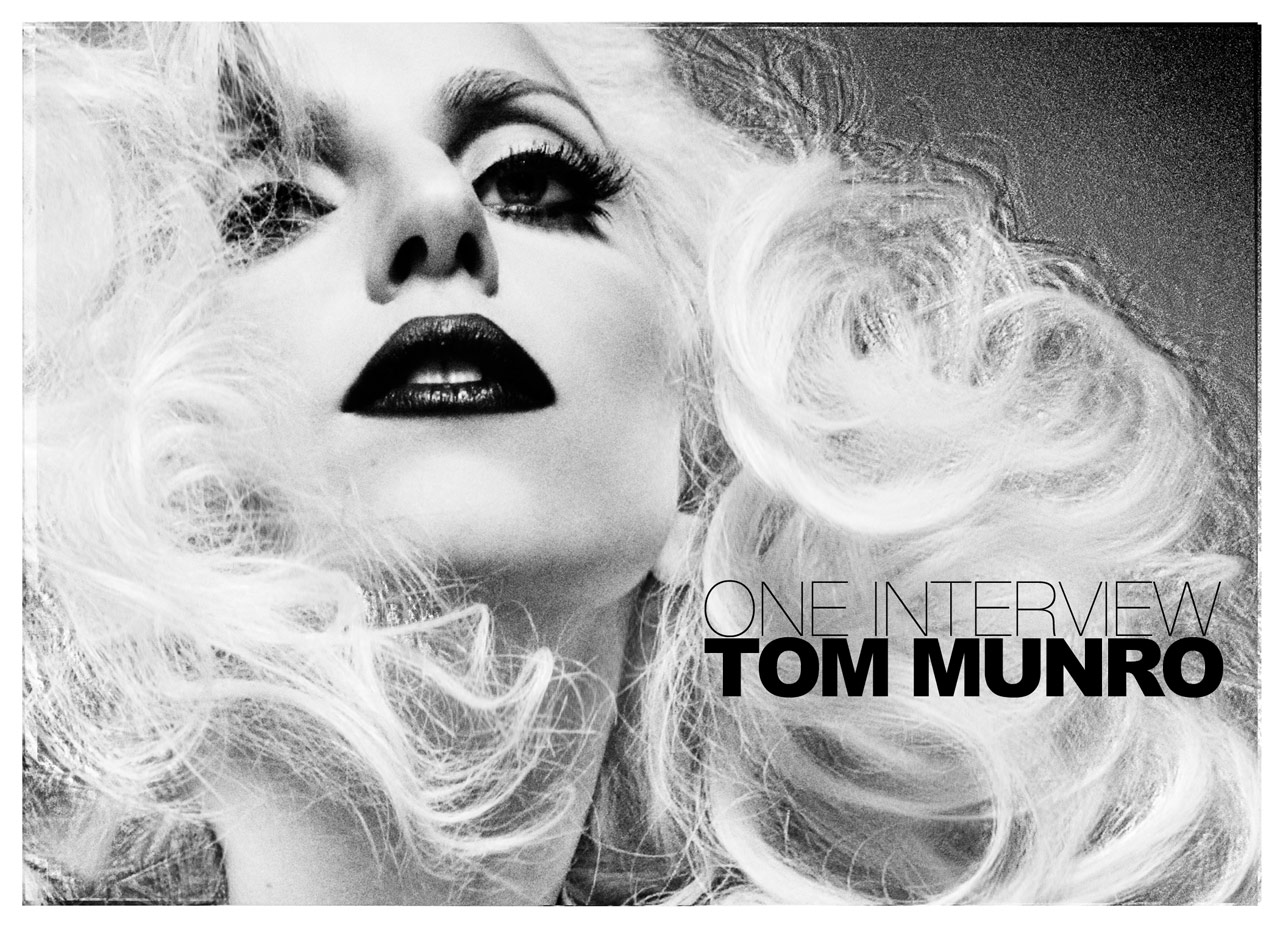 T
om Munro
's striking images never fail to capture the essence of his subjects. Whether it is Naomi Campbell holding a cigarette and exuding sexiness, or Lady Gaga looking serene, Munro shots always radiate personality. In the years since his days as an assistant to Steven Meisel, Munro's career has flourished. Moving effortlessly between the worlds of fashion and celebrity photography, Munro's unique perspective and signature style have made him one of today's most in demand photographers. On the eve of the debut of his eponymous book, the iconic photographer talks to Christopher Michael about charity, celebrity and the changes he has observed during his time in the industry.
ONE INTERVIEW: TOM MUNRO
An interview by One Management's Christopher Michael for models.com
All photos courtesy of Tom Munro
Cover photo: Lady Gaga for Elle
Right: Naomi for Vogue Russia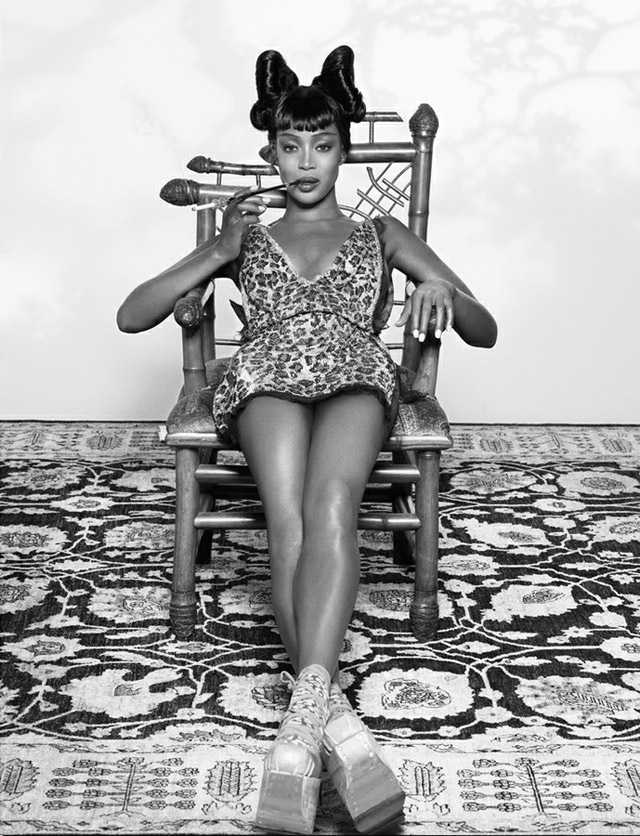 Christopher Michael: You had mentioned before how Madonna was the most collaborative person in terms of the artistic process out of everyone you've ever shot, what made you decide to put her on the cover of your new book in particular?
Tom Munro: Well I guess, she is perhaps Madonna and one of the most iconic figures, but the actual idea came to me to use the book as a means of highlighting an African charity that I've been working with called Meak. After the collaboration with Madonna, she invited me to go to Malawi with her for a week, which I did in April of last year. I saw all of the things she was doing there, so I asked her if I could include Raising Malawi (www.raisingmalawi.org) as one of the beneficiaries of whatever proceeds we manage to make from selling the prints. So in the end, it sort of just seemed a natural step to put her on the cover with Raising Malawi being included in the book.
CM: In your works, you tend to be a walker between worlds in a sense, with your hands both in celebrity as well as fashion. Which realm of your work would you say defines you more?
TM: I think the celebrity portraits sort of materialized and came about through celebrity endorsements, from fragrances and that sort of thing. I also had a contract with Details for 3-4 years and I shot a lot of male celebrities. I ended up building relationships with, you know, Justin [Timberlake] and Patrick [Dempsey]. So when they were endorsing products we got together on those, like with Justin and the Givenchy fragrance, Play. I've also done various things with Leo [Di Caprio] for his film promotions and such. We've just done something with Warner Brothers for Inception, his new movie. With Patrick Dempsey, we've done Avon fragrances and such, so it was really through editorials and stuff that I've managed to work into these celebrity endorsements. I don't know, I suppose one becomes known for taking celebrity portraits but it's something that was sort of a progression for me from being a fashion photographer and was never something I really pursued, it just evolved I guess.
…it was really through editorials and stuff that I've managed to work into these celebrity endorsements. I don't know, I suppose one becomes known for taking celebrity portraits but it's something that was sort of a progression for me from being a fashion photographer…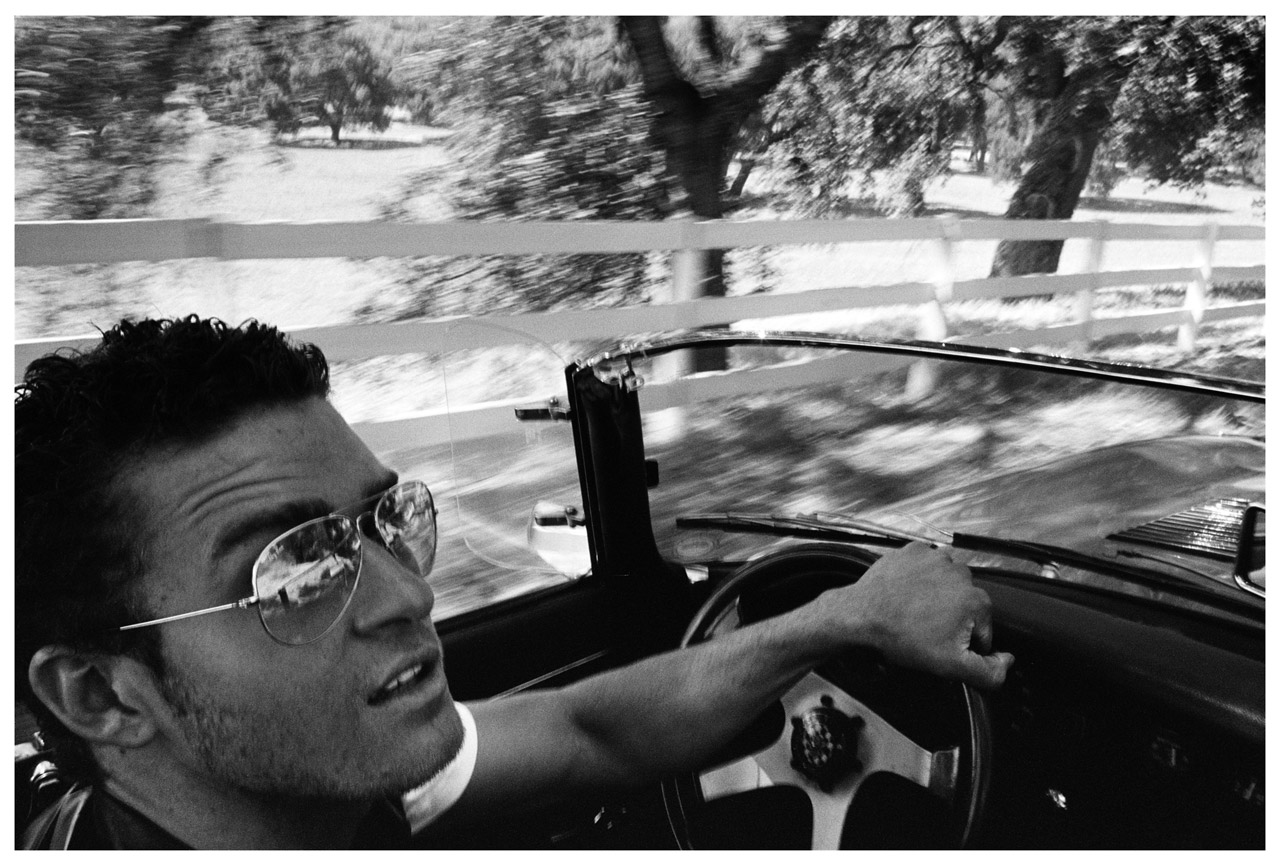 Justin Timberlake for Details
CM: Obviously, the subject of celebrities moving in on the territory previously dominated by the models is a conversation that's been going on for years at this point. Do you feel it's something that's finally stabilized or do you think that celebrities continue to gain more ground as time goes by?
TM: Well, certainly in terms of advertising it still seems to be pretty strong. However, it seems to be more cosmetics and fragrances, and less about fashion, in terms of what celebrities take on. I think there are kind of defined areas that celebrities really tend to occupy and that there is room for everyone in the end.
CM: I like the idea of looking at it that way…I read that photography was something that you started to play with in your mid 20's after you had been travelling and that one of the places you had been travelling to at the time was Bali. It's one of my favorite places and has such an incredibly spiritual nature to it, I wanted to find out if you had any sort of revelation during your time there at all? Or if photography was born of some other process going on in your life at that time…
TM: I was traveling with a bunch of friends and we were sort of getting up to no good and having a good time. Basically, taking pictures was just a hobby; a friend said that I should do it seriously. For me, the idea of making a living as a fashion photographer, particularly having grown up on the country side of England, to move to New York and become a fashion photographer was sort of a very alien concept. When I had returned to London I had been travelling for a period of 9 months already I think, and a friend of mine was taking a photography course and suggested I take it with him so I did. It wasn't born of some undying passion or anything, it was more of a 'why not give it a go' sort of thing. That class ended up being a provincial course that led me to transfer to the London Institute, which took me to Parsons and New York. One thing lead to another and I started working with Steven Meisel. It was during my time working with him that I thought this was sort of my time to actually do this and be serious about it. It was a great experience working for him, when I left, I was 32 and I really just thought, I have to make this work because I'm too old to change tracks now, so I just stuck at it basically… not to say that I didn't enjoy it.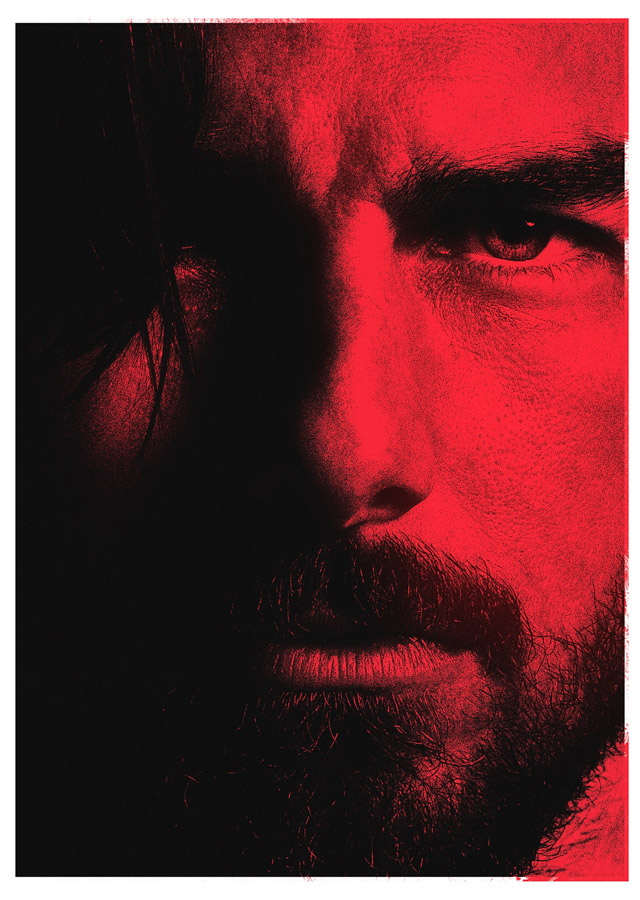 Tom Cruise for Details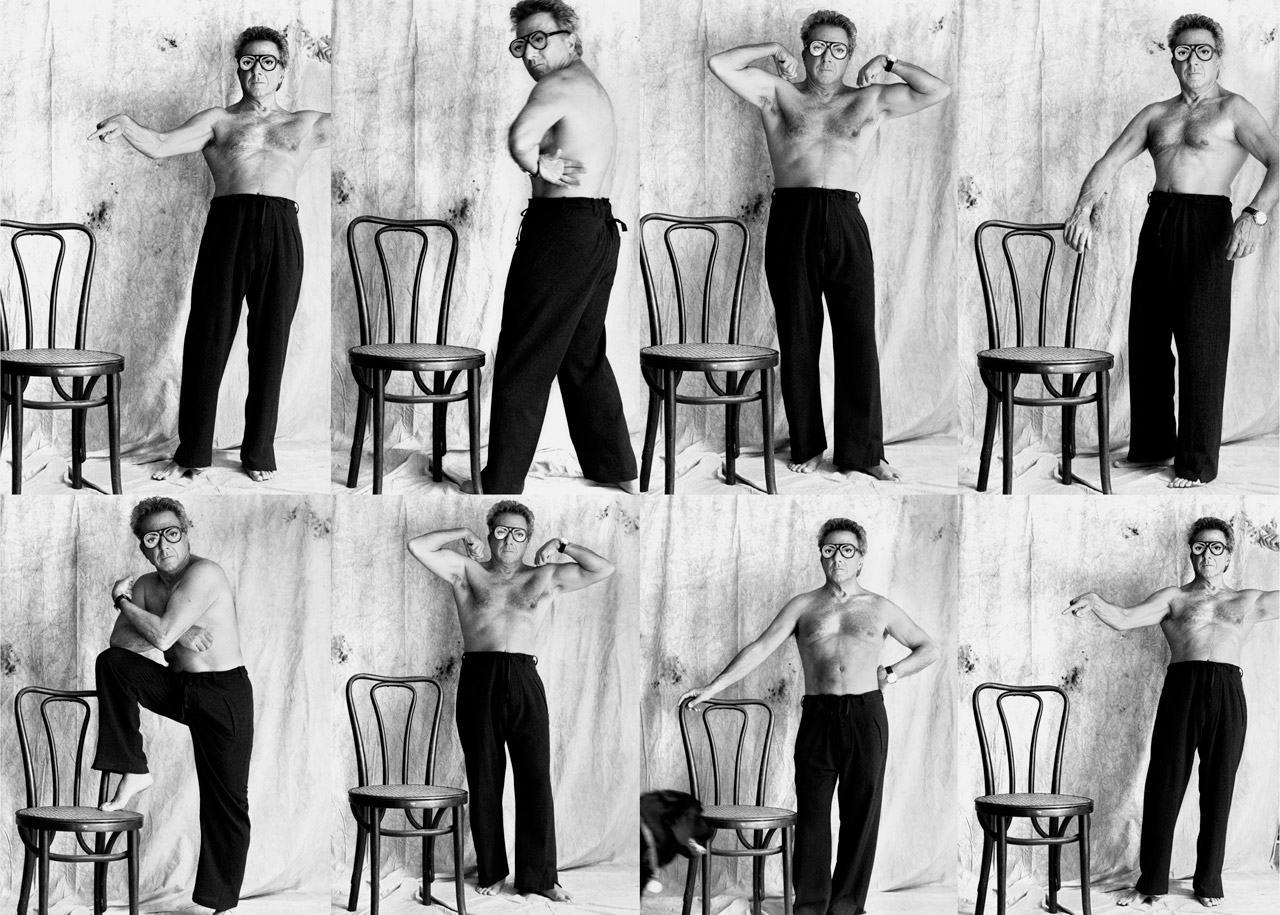 Dustin Hoffman for L'Uomo vogue
CM: What would you say are amongst the most prominent traits you learned from your time working for Steven?
TM: Prior to working for him I worked for a more commercial photographer in London and we'd go to Miami and put a long lens on the camera and that was pretty much it. The first shoot I did with Steven where I was sort of being 'tried out' was an Italian Vogue shoot with Christy Turlington and a few other girls. Christy was standing in a galvanized bathtub with Wellington boots on in the middle of the garden with a headscarf on in black and white, and it was so removed from wide angle lenses and things and anything else I had experienced before. Over the years, apart from learning technique and lighting, I just basically learned to open my eyes and sort of explore things creatively, further than I certainly had ever thought of doing before. Steven is an incredibly versatile photographer, probably the most versatile photographer, so when I left I certainly didn't have his talent and still don't but I understood how to light in many different ways… Where I came from, everything was very formulaic and I sort of knew where to put the camera in order to make someone's legs long and that sort of thing. So I was kind of winging it to begin with, I didn't have my own style or voice yet. I mean if you know how to light and you know and understand composition, that's half the battle I think. You obviously also have to have an affinity for beauty; it's all those things combined. I sort of left Steven with having learned all those elements in my head, and it was truly a great experience. He would take pictures in no light, whereas in my previous position in London we would have stopped shooting by then. With Steven, he pushed film as far as it would go in those days before everyone started using digital… You know, he would purposely shake the camera or knock it or something in order to create more emotion from the slightly blurred effect. All the things that one wouldn't do because everything had to be sharp and precise, it was just a discipline and a different approach to photography.
CM: You've just referenced the arrival of digital and the exodus of film which reminds me of something that Olivier Theyskens mentioned as well… How in times past, the legendary photographers would both create and maintain their work and reputation on 10 epic shoots a year. Whereas now, with the arrival of digital there is such an impatient pressure to mass produce everything and photographers are not given the time to really find a moment of grace caught on camera. Do you feel that to be true even since you've started?
TM: It's interesting because I've been having this conversation with my agent recently. The industry has changed so much from the days of Avedon and Newton and Penn. They would do one editorial a month perhaps, like you said- it was a limited amount of editorial, or a book that would really define them. They had to keep evolving then within each work, which is one of the most difficult challenges of being a fashion photographer… You have to keep re-inventing yourself but sort of within the borders of your own world. It makes it difficult to draw that fine line between cranking it out every day and trying to approach it with more of an intellectual fashion with a sort of greater honesty towards yourself. It's hard to do that when you are shooting back to back. I mean, in the last couple of years I've done roughly 60 shoots a year and running from one airport or plane to the next and getting off a plane and going to a job, it's hard. I'm not sure it's the right way to be doing it, but it's not all bad because it means there is a demand and something one should be grateful for. I think it's just how the business has evolved and it's still very much about images, but perhaps less so than it was 20 years ago. The immediacy of digital has a huge part in that evolution. I mean, it used to take a week to pull something together and now you do it as you go along throughout the day. I mean, when we used to shoot film we'd be doing Polaroids and then spending 30 minutes trying to get back to what you achieved in the polaroid. That's one of the best things about digital photography, that you don't have to go back and get it because you already have it.
CM: What do you find to be the most relevant subject or change that's occurring in the business today?
TM: Certainly there is a sort of movement towards embracing femininity and we clearly went through a period that was all about androgyny and boyish models so I'd say that's obviously changed. Maybe it's also because I'm getting older (laughs). But in fashion photography, you are embracing their intellect, their beauty, and their sexuality and in my pictures I like to portray women with certain strength. I think for me, shooting young girls who are androgynous is sort of quite hard to bring that (strength) across. I've never really been a huge fan of the really young models in terms of shooting them. We are all conditioned to view the world and fashion in a certain way, and it gets very political when the girls look anorexic and 99.9 % of the population doesn't look like that. At the end of the day we are selling clothes and, like seeing a film, fashion creates something for people to aspire to or want to be a part of and it has to ensue those emotions. In turn, part of one's job as a fashion photographer is to create something that people aspire to, and because of social demand we like to see something slightly more idyllic than a model absent of gender or legal age.
CM: What do you hope is the next great big shift and leap in fashion photography?
TM: I like shooting beautiful women so what's going on now works wonderfully for me. I think looking back on fashion photography from the 60's, 70's and 80's the women were beautiful women. I think that there is a handful of girls now that fall into that category… I think that hopefully we can stay in a world that is believable. I mean there are always going to be people that are more beautiful than others but it's about celebrating femininity and intellect and beauty. That's actually a really hard question because on the other hand, the sort of shock factor of the 80's and punk was equally interesting but in a completely different way. I think that we are going through a good moment for me and in terms of where the industry is but it would be boring if it stayed the same. Things have to keep evolving which is why models and photographers all change. You have to stay on top of the game and I don't know what the next stage is going to be…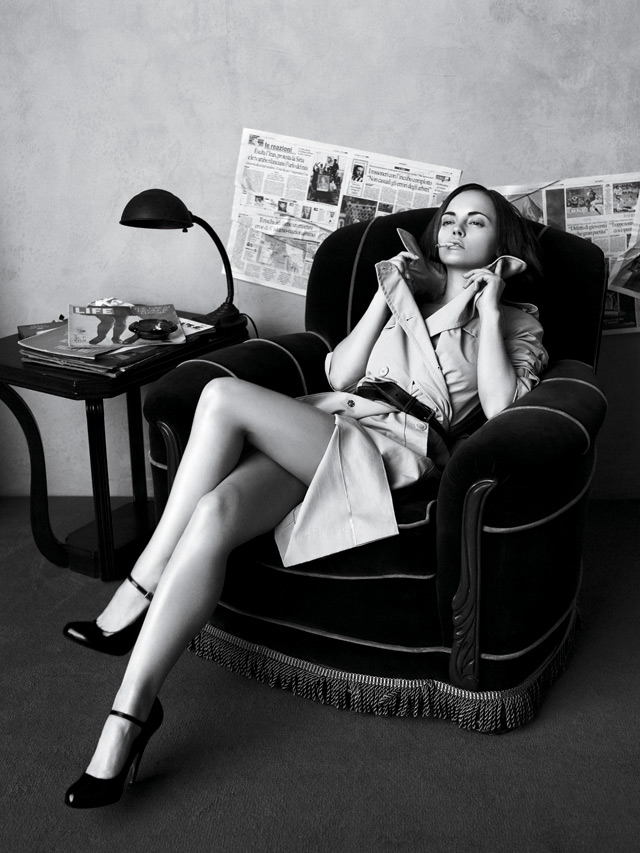 Christina Ricci for Italian Vogue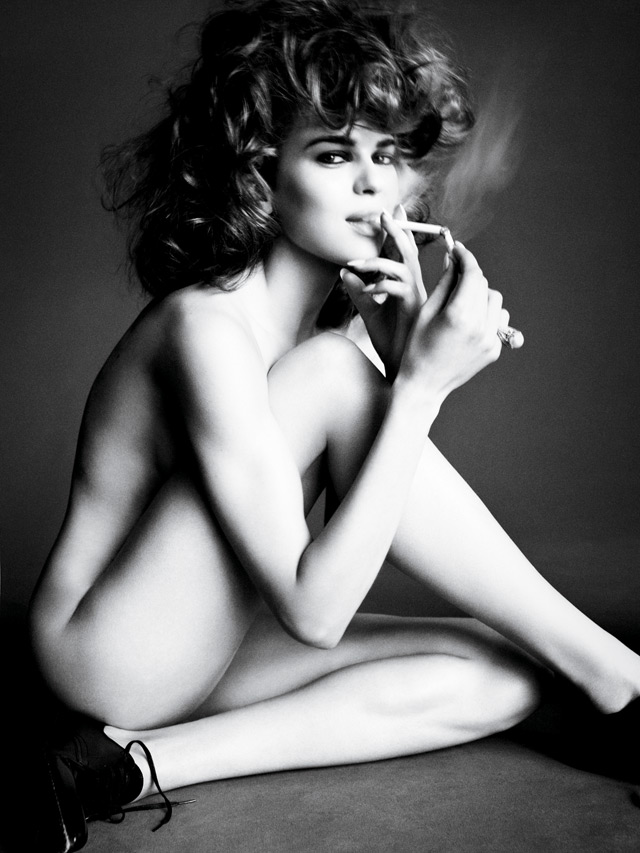 Elise for Numero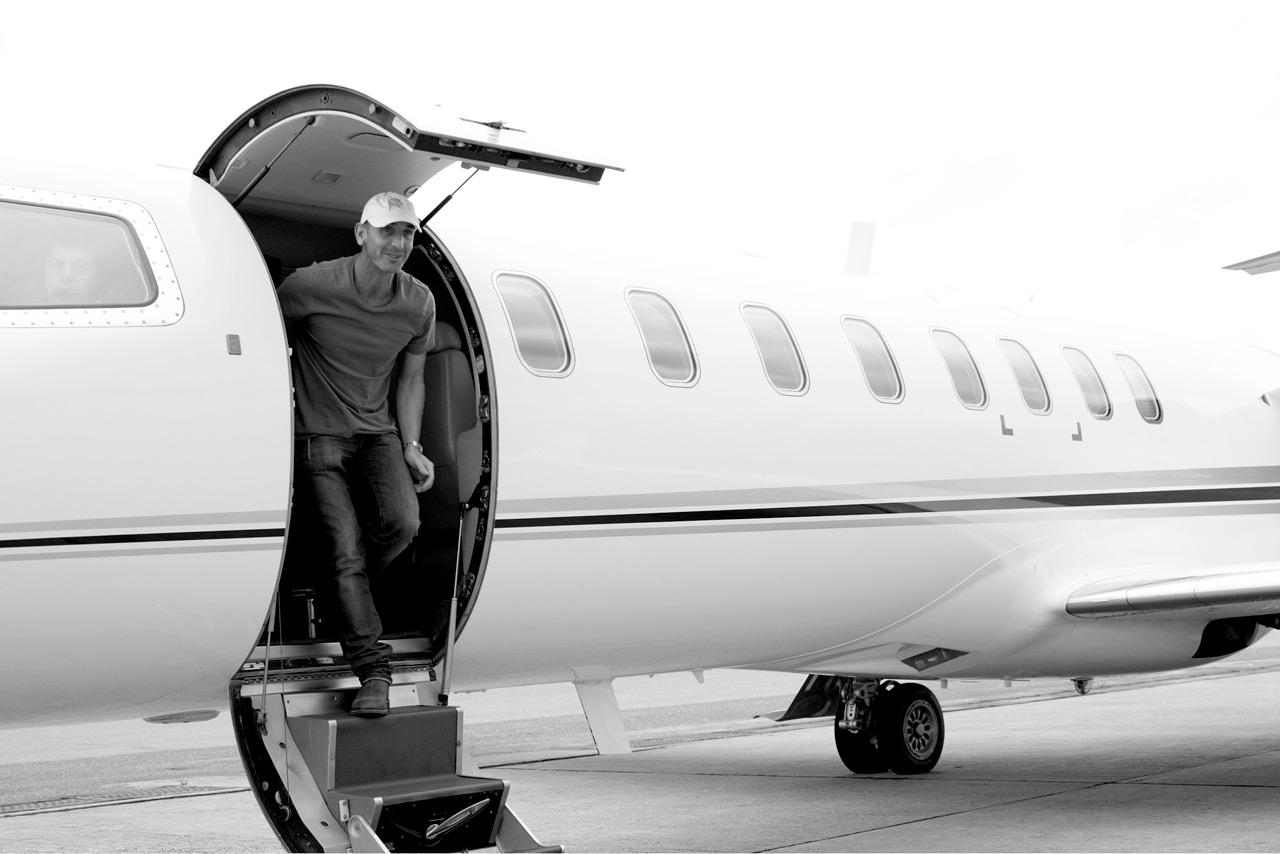 Related Posts: