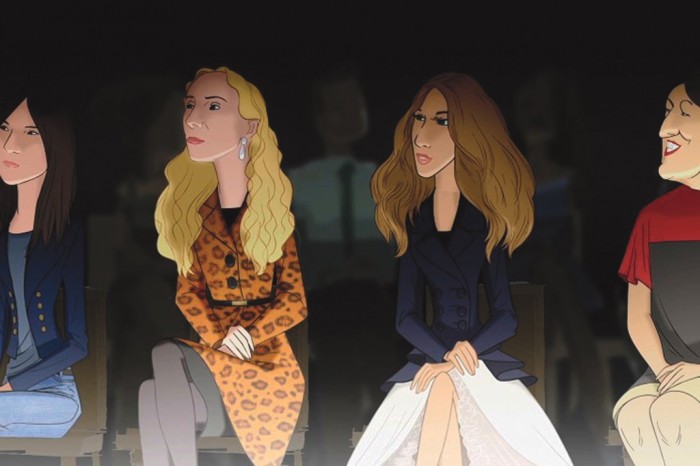 Emmanuelle, Franca, SJP and Glenda get the Disney treatment in Barneys' new ads
Remember awhile back when Disney and Barneys New York announced that they'd be teaming up for a holiday extravaganza? The collaboration has been unveiled and it's sufficiently epic, considering the powerhouses behind it all. On Wednesday the store is set to reveal 'Electric Holiday' a cartoon featuring Disney-fied version of some of fashion's most notable personalities – Suzy Menkes, Carine Roitfeld, Franca Sozzani, Linda Evangelista, Pat McGrath and more are included in the clip, described as "enchanting and amusing" by WWD's Jessica Iredale – see the full story, complete with previews of the animation on WWD.
Spanish fast fashion giant, ZARA is now officially the world's biggest retailer – the NY Times provides insight into just how they became such a phenomenon.
In other Spanish fashion news, Penelope Cruz becomes the latest face of Loewe.
Former Editor in chief of Wired, Chris Anderson talkes to Business of Fashion about why the 'maker movement' may be the next industrial revolution in and out of fashion.
With fashion photography prints going for record prices at the auction block, art collectors are starting to take note – the Wall Street Journal investigates.
Fashion insiders try and guess what's next for Nicolas Ghesquière, now that he's parted ways with Balenciaga some answers seem more plausible than others – Daily Beast