March 9th, 2015 by models.com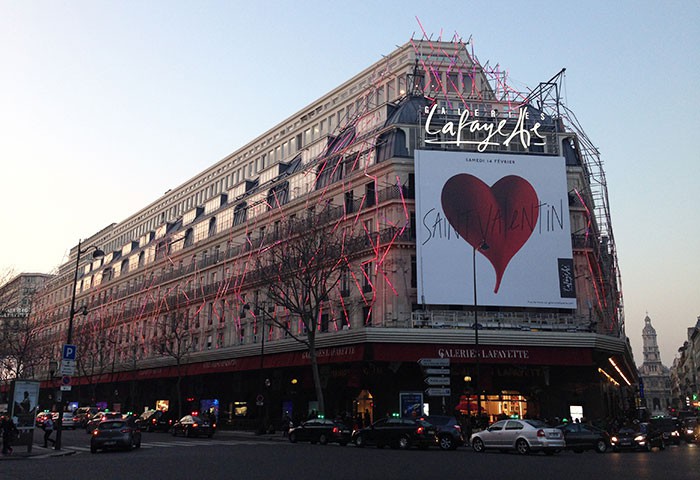 Today our favorite Chinese fashion label MO&Co. officially launched their 40 sq. meter corner store at the Galeries Lafayette in Paris following a pop-up shop that went up in February. It's also their first overseas shop. The Chinese brand's 2015 Spring collection themed "Blooming in Fantasy" mixes French and Chinese aesthetics to create modern essentials. The wardrobe incorporates vibrant pastels with playful elements of street-culture and athletics. Keeping in mind a new generation of those who love to stand out and lifestyles that reflects the future their 10-year-old line has evolved to its current self: describing its spirit as boy-girl chic. During Paris fashion week MO & Co. installed their store's window display with the concept of "Hello Tomorrow" designing blue neons and white clouds to compliment easy going attitude of the clothes. Blossoms, blue skies and a touch of humor is the approach to keep things fresh. The brand plans to set up shops gradually throughout Paris and Europe's high-end department stores from 2015 onwards.
The store is located on the 2nd Floor of Galeries Lafayette in Paris and the Window Display on Haussmann Street.
MO & Co.'s official E-shop website is www.mo-co.com