January 26th, 2015 by Janelle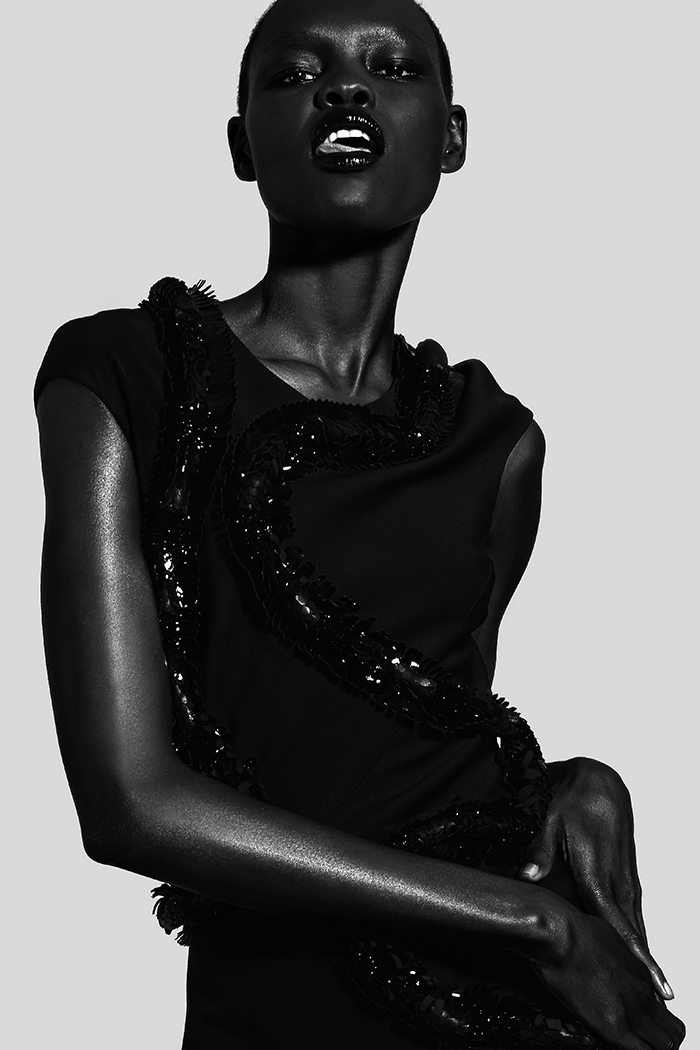 Dress by GILES.
When it comes to adventurous fashion the latest designer wares aren't enough. Nothing compliments the cutting-edge fashions we see on the runway better than bold beauty. Mark Rabadan shoots the latest looks from Giles, David Koma and Ashish on the stunning Grace Bol and the exquisite fashions come to life with a liberal application of black lipgloss & metallic shadow.

Photography / Mark Rabadan for Models.com
Stylist / Fannie Schiavoni
Make up / Nobuko Maekawa
Model / Grace Bol @ Storm
Photo assistant / Dominic Cabot
Stylist assistant / Vanessa Wong
Producer / Marielle Misson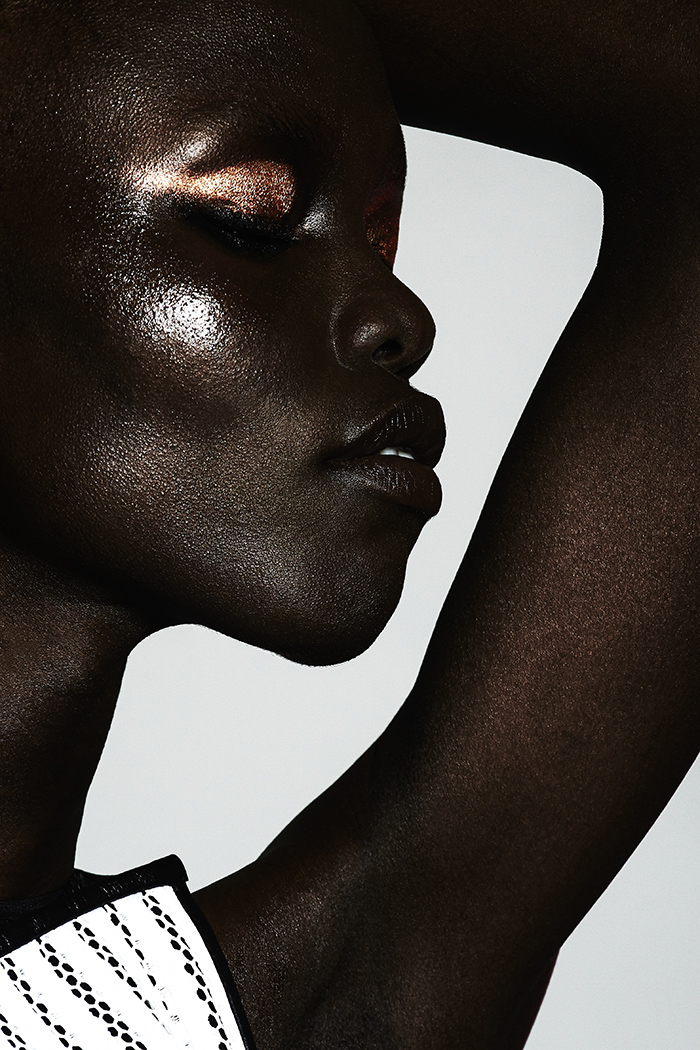 A metallic sheen on the skin makes for an alluring look, try Becca Shimmering Skin Perfector
Dress by DAVID KOMA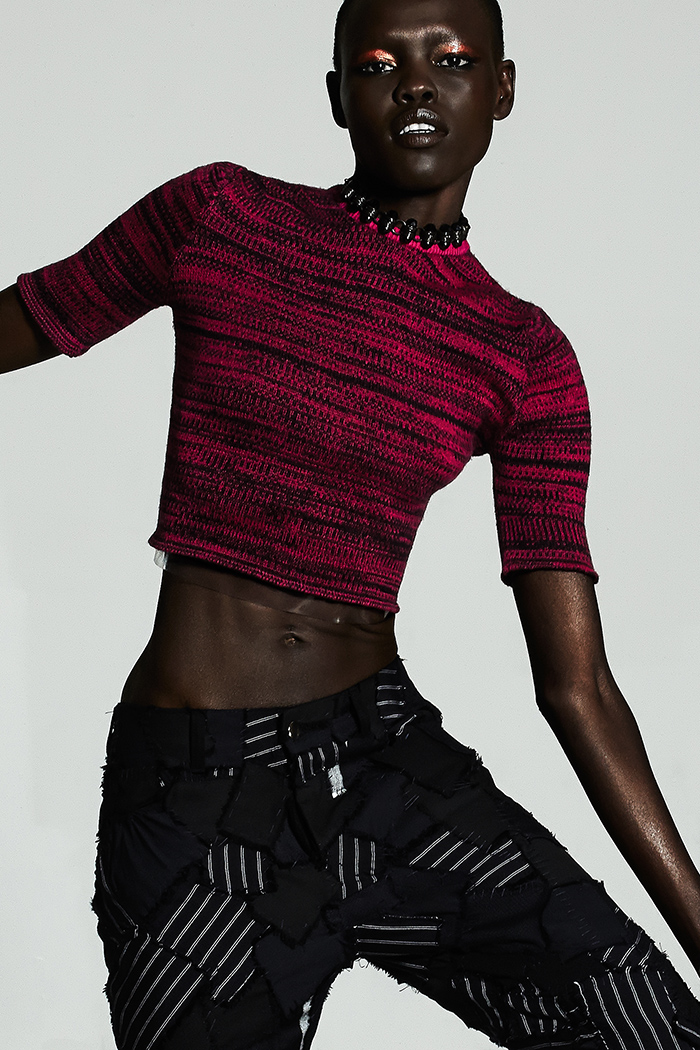 Luminous metallic copper provides visual interest, try Obsessive Compulsive Cosmetics Loose Color Concentrate in Authentic
Sweater MARK FAST, trousers MATTHEW MILLER, choker FANNIE SCHIAVONI.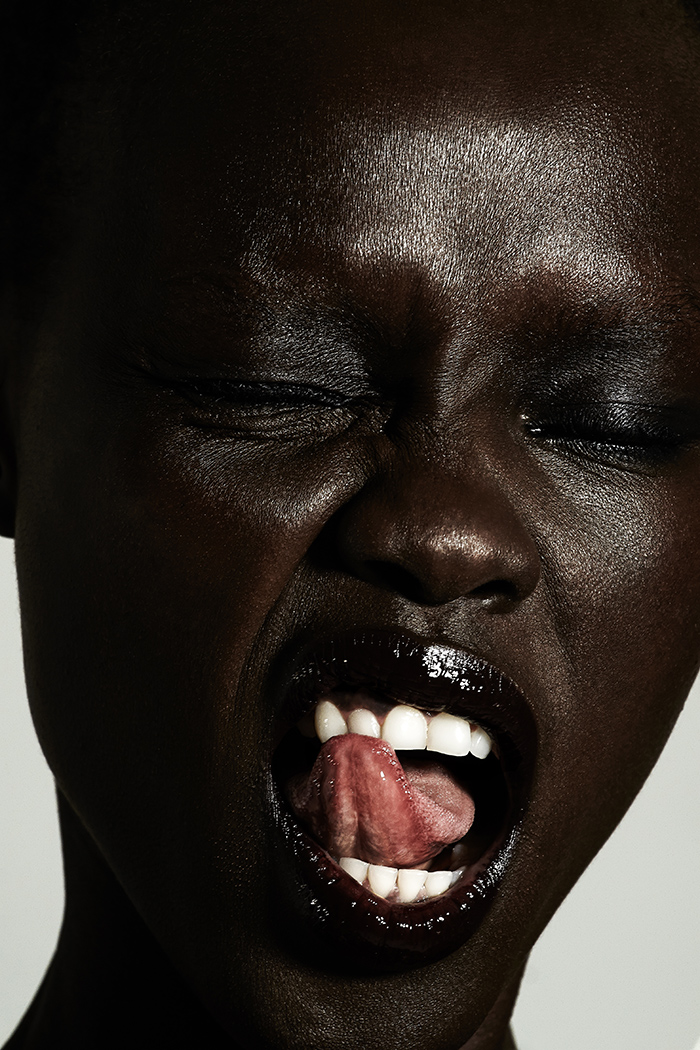 A glossy black lip adds rebellious oomph to any look, try Makeup Forever Rouge Artist Intense in Satin Black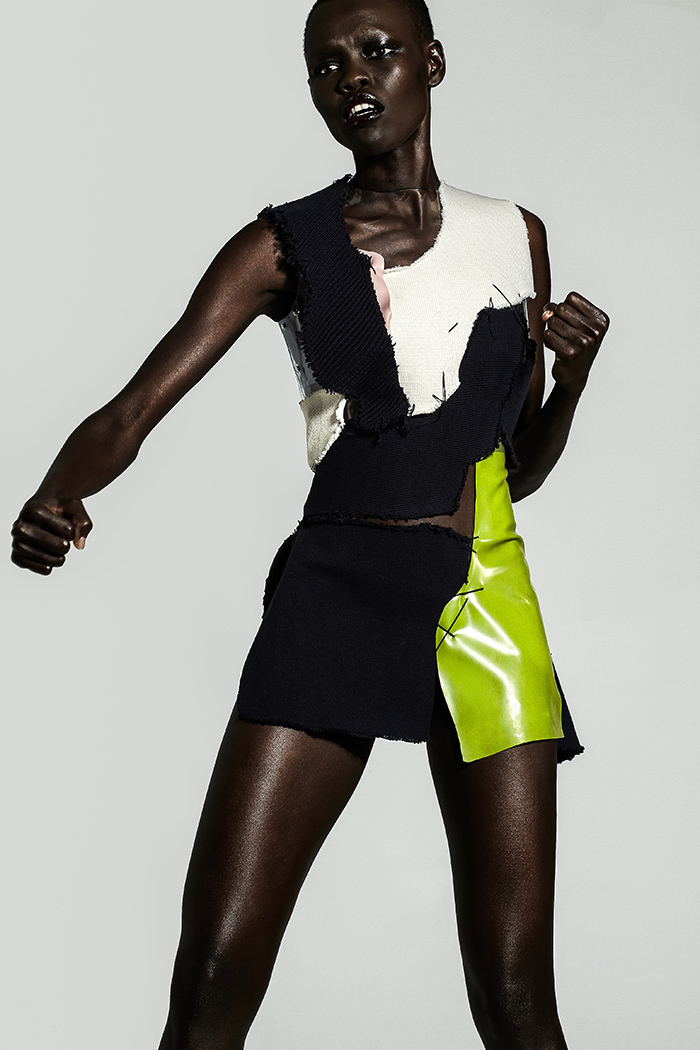 A head to toe sheen compliments any look, try NARS Monoï Body Glow II
dress by HELEN LAWRENCE, pvc bustier FANNIE SCHIAVONI.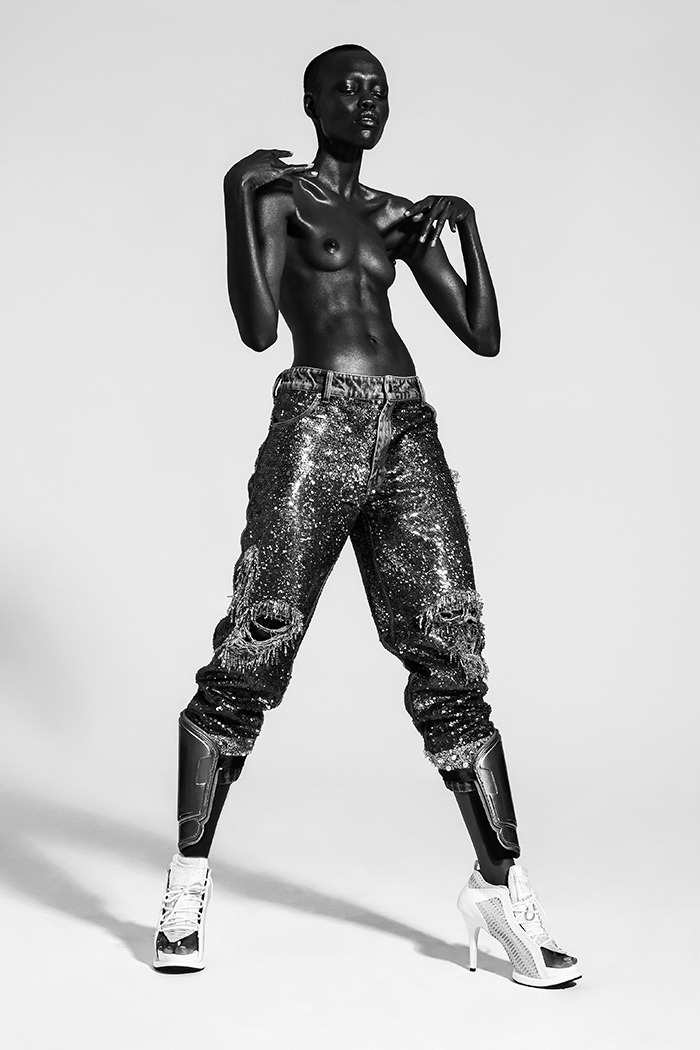 Jeans by ASHISH, shin guards stylists own, shoes KTZ.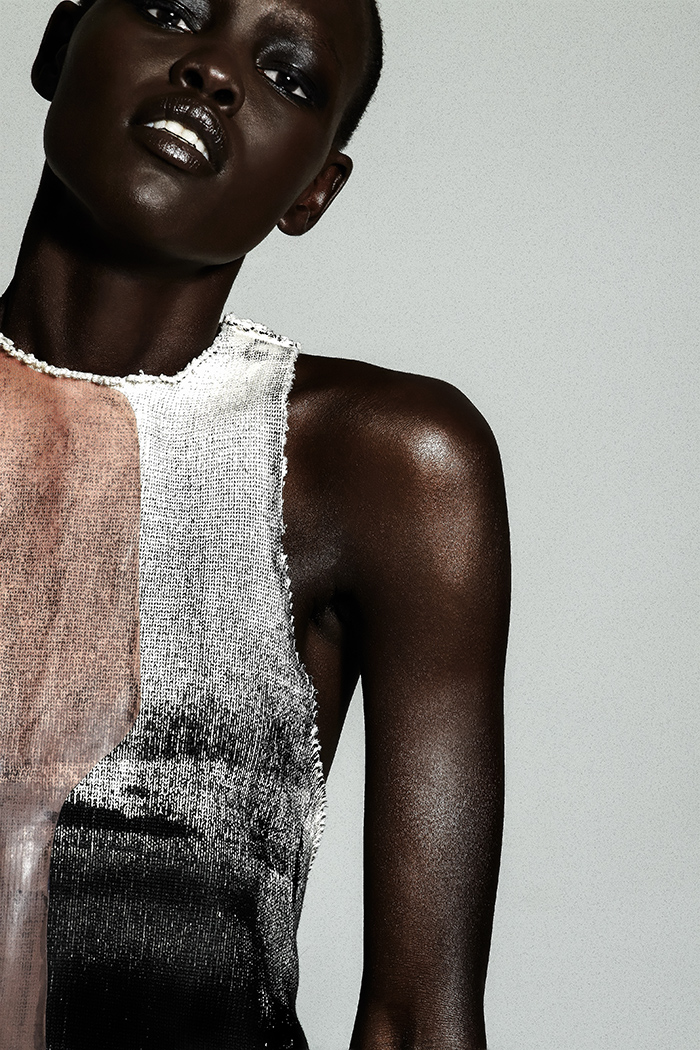 A chocolate brown lip & dark smoky eye are the new neutrals, Try Illamasqua lipstick in Growl & Tom Ford Noir Absolute
Top HELEN LAWRENCE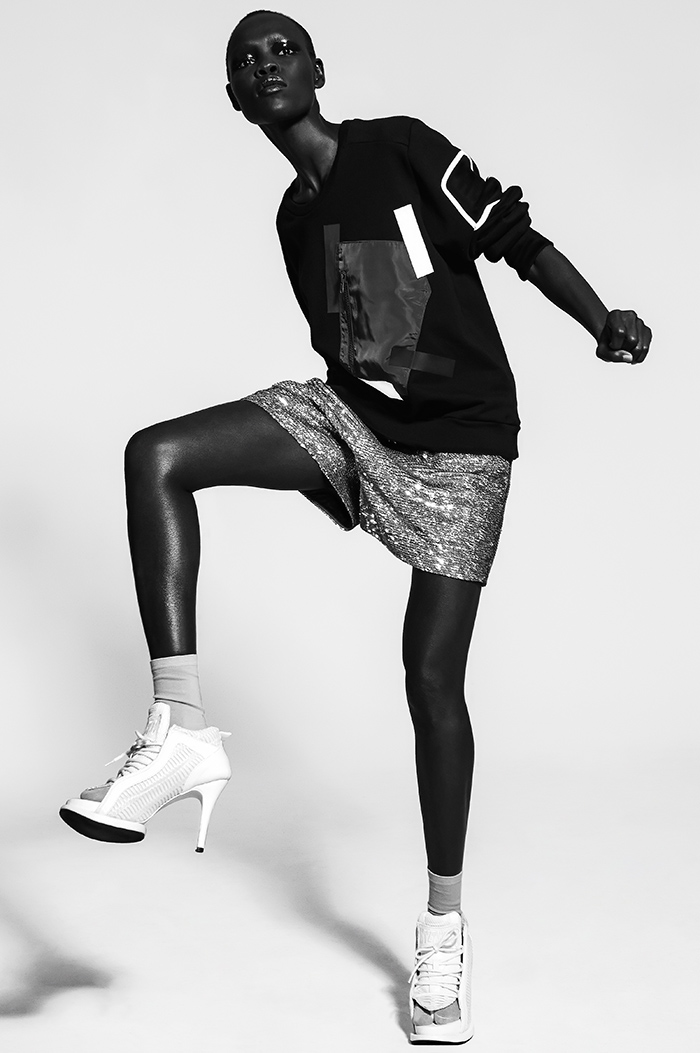 Sweater by CHRISTOPHER SHANNON, shorts by ASHISH, shoes by KTZ