November 21st, 2014 by Janelle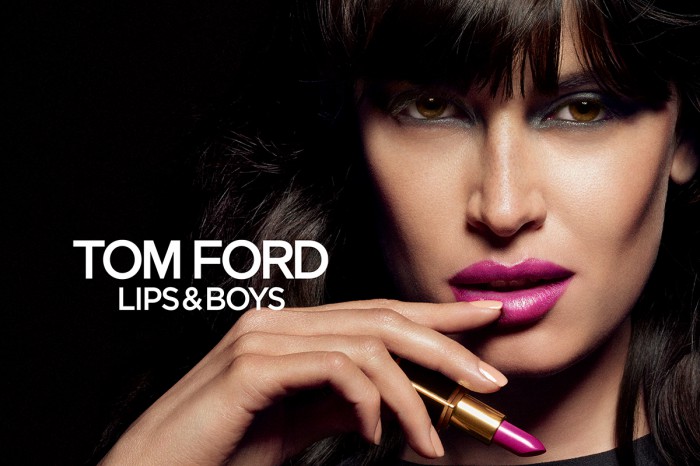 Sabrina Ioffreda working that Tom Ford Lipcolor – image courtesy Tom Ford
Who says lipstick can't cause a commotion? Tom Ford sent shockwaves across the internet this week with the announcement of his limited edition color collection, Lips & Boys. Named after men Ford admires, the deluxe coffret of miniature lipsticks has 50 different shades which makes the collection perfect for girls who like to play the field when it comes to their makeup. Who wants to settle down when they can juggle between the fiery red Rafael, tried and true nude Rory, or seductive plum Wes? In keeping with the spirit of Lips & Boys Ford released a sexy teaser film featuring Sabrina Ioffreda in bold colors as she locks lips with a variety of handsome gents. Get a full look at the collection when it launches on Black Friday.
The oud trend is explored in all its smoky, sexy glory by the NY Times who shares three of their favorite additions to the market, from fragrant oils to hair creams.
Daria Werbowy has always been one of our beauty icons and she's never as radiant as when she's posing for Celine, Style.com charts the supermodel's best beauty moments within the brand's campaigns.
The lovely Sheila Marquez talks to Into the Gloss about beauty and fitness while pregnant and the end result is a delightful read. 
In case you've been living under a rock, Kendall Jenner is now the latest face of Estee Lauder and fellow Estee face Joan Smalls interviewed her for a special piece on the brand's blog. 
Speaking of beauty moments, Clarins is in the middle of their warehouse sale and it's a doozy. Stop on over for deals galore.