May 28th, 2015 by Steven Yatsko
Last night Rankin (Camilla Lowther Management) and the filmmakers from RankinFilm, which includes himself, Vicky Lawton and Jack Sutcliffe, screened some of their collective work at the Soho House in New York. This inlcuded the Coco de Mer commissioned "X" advertisement. The frenetic 2 minute piece of filmmaking is a feverish discharge of provocation compiled from entirely different scenes shot by Rankin, Vicky Lawton, David Allain, Damien Fry & Joe Hunt, Trisha Ward and Bronwyn Parker-Rhodes. "You think about sex every six seconds," opens the film–from there it's one sex-fueled flash cut to another. Walter Campell, writer of "Under the Skin" and creative director at TBWA, and Vicky Lawton, both of whom served as co-conspirators for the project with Rankin, fleshed out the details with us below:
How did the collaboration process begin with Coco?
WALTER CAMPBELL: We approached Coco De Mer with an interesting concept around the area of simply thinking about sex…Where do those notions come from, what inspires them, how do we nudge those ideas into more flamboyant expression? Lucy picked up on the potential straight away; a good conversation ensued in which lead to next steps.
VICKY LAWTON: It was immediately obvious that we where all coming form a similar place and saw the project as a very elastic concept that would allow the brand to grow and experiment.
With so many different pieces, I'm curious how the individual shoots were approached and what were the guidelines?
WALTER: We had a palette of ideas and images that seemed interesting for very different reasons. Some we liked because they suggested a backstory, some we liked because we wondered how they came to be. Associations and connections were talked about a lot. There was a great deal of freedom in the shooting, and the experimentation was always fascinating to watch unfold.
VICKY: When I was approaching each shoot day, I was looking to gather lots of references on the mood and attitude, some lighting references – some poses on what I wanted to be inspired by. I'd then send that onto Walter to see what notes he had. Usually he came back with lots of different ways to make everything different and unique.
It's an advertisement, but in this case it's much more: What's the conversation rendered by the sexual language used?
WALTER: The conversation is very much about conversation – especially the internal conversation of the viewer's mind turning. It's interesting to us that for many people, the end comes as a surprise. We think this is because they are entering their own headspace and their own imagination is already taking over the process. It is very much about that psychological slight of hand, about setting a flow in motion that we hope brims the viewers capacity to simply take it in, and naturally overspills into their own intuitive thoughts, either about what could happen next or what should happen next…
VICKY: The sexual language isn't prescriptive – it's not what you would expect a provocative film to be. The visuals don't necessarily just show sexual imagery in its simplest sense, some are there to provoke different reactions or hint more at a mood or a feeling rather than just being erotic.
How was the role of the woman in this context meant to be depicted?
WALTER: It's the female lens on obsession that interested us. This film is all about women, the voice running through the film is female. She is in control; she understands her power. We wanted to show a female seductive viewpoint and wanted to express this in a more considered and complex way, full of passion and regard.
VICKY: For me, it's important that the woman is always in control. There's a confidence there that's inherent to each person, but how its projected is different with each director.
Did the female filmmakers approach this any differently from the guys in a noticeable way?
WALTER: I think they got to the lyrical sense very quickly – they were intimate on that connective mood in a profound way and there was more real heat more effortlessly. I think there is a sense of caution that most models bring to a situation like this, and it felt like all the directors really wanted to read how the models felt in the moment, and get to the place that felt most right and connected to their reality.
Are there any possible future collaborations between the two of you (to Rankin and Walter)?
WALTER: Working with Rankin is both liberating and educational. I always come out of it with more ideas than I went in with. That's a brilliant result that I can't wait to repeat.
RANKIN: Walt is a legend in our industry. His work is broader and more inspiring that just advertising and he is incredible to work with. I'd jump at the chance of doing something with him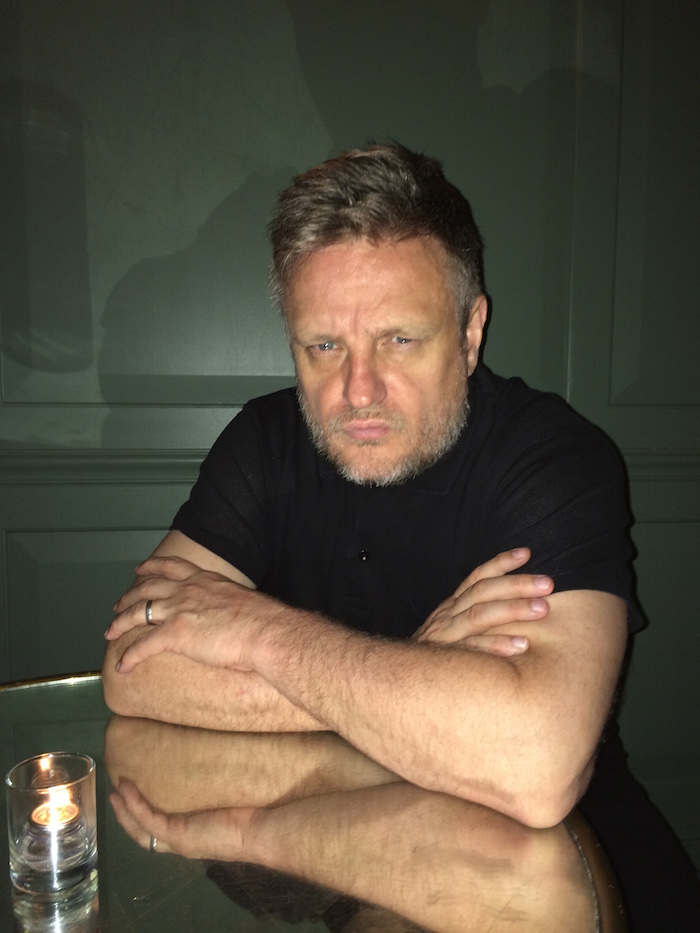 Rankin at the Soho House screening / Photo by Steven Yatsko for Models.com